Afghan women look to emulate meteoric rise of the men's team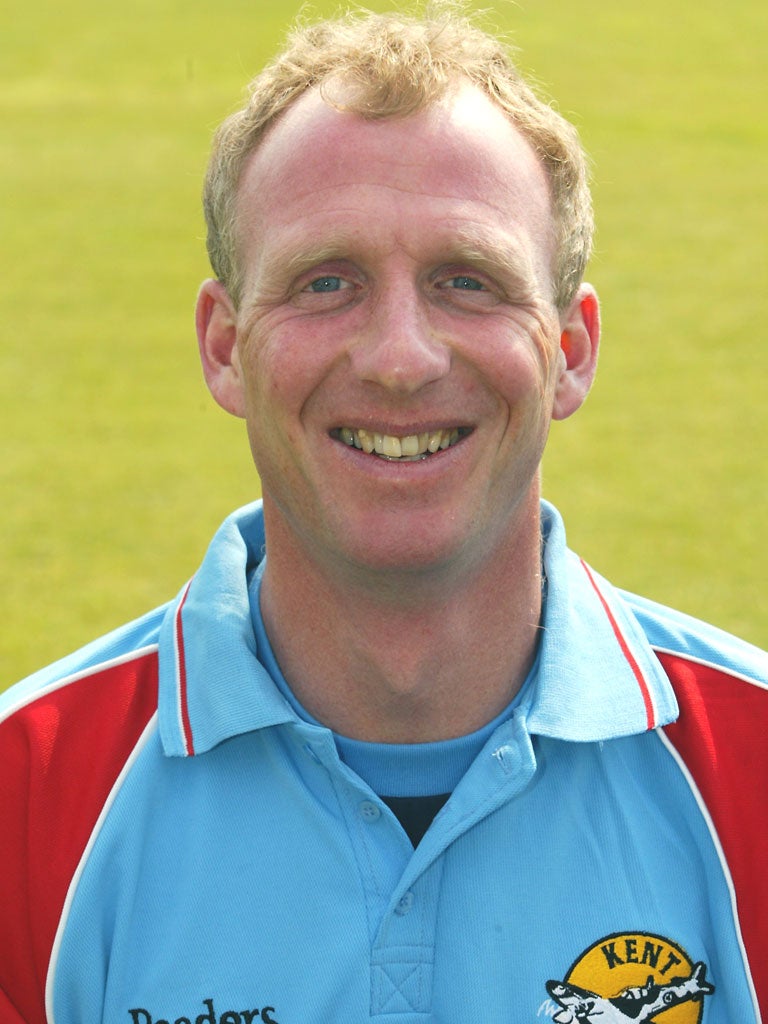 Being a woman in Afghanistan is not easy, being a woman in Afghanistan who wants to play cricket only ups the difficulty level. "Women," says Diana Barakzai, "are victims of unacceptable rules that prevented them leaving the house."
It is Barakzai's job to help them get out of the house, and on to a cricket field of all places. Cricket in Afghanistan has its roots in the refugee camps across the border in Pakistan where the sport was keenly adopted by the children of the displaced, among them Barakzai. When they returned home they took their new-found sport with them.
The rise of the meteoric rise of the men's team, from nothing to competing in the Twenty20 World Cup and facing Pakistan in a one-day international is one of the most remarkable, and heart-warming, tales in modern sport. Now their female counterparts are looking to follow suit, although their journey promises to be even harder.
Playing sport in Afghanistan for women is far from straightforward. Sarah Fane, the chairman of Afghan Connection, says "some don't tell their siblings" they play, and "most play in scarves, long trousers and long shirts." It is imperative, she adds that "we're very careful there's a very secure surrounding" for female cricketers - which means they play is possible shielded by walls. If they are not, there can be trouble – the former Kent and England cricketer Matthew Fleming, who now works for the MCC, recounts a mullah "preaching hell, fire and damnation to anyone who picked up a cricket bat." Andy Sellins, the CEO of Cricket for Change, adds that if women at camps "were seen playing with men they were called prostitutes."
The women's game, under the enthusiastic encouragement of the likes of Barakzai, who is the Afghan Cricket Board's female development officer, has slowly taken root on home soil and the numbers playing the game are rising. "The boys' national team had very good achievements during the last few years, and the reason is the strong support from the government, donors, and all other agencies," says Barakzai. "If we also receive support, then I am sure we can have a brilliant women's cricket team in the near future."
Barakzai, 22, first played cricket in Pakistan after her family fled from Afghanistan to escape Taliban rule in 1999. "I started playing cricket during my school time, when I was a very little child. I learnt from my brothers,", she says. Together with her three sisters, Diana has tried to encourage other women to take up the sport since her family returned to Afghanistan in 2009. With the enthusiastic support of her father – he converted a plot of land from his old house into a cricket pitch for women to practise on – Diana and her sisters helped to spread the sport. "If we four sisters could not start playing and we could not support women's cricket in Afghanistan, I am sure nobody would even talk about women's cricket in the country," says Barakzai. She is clear in the importance of playing: "Sports are the Evangel for peace."
All four sisters are now qualified International Cricket Council coaches. They earned the qualification at a coaching camp, held jointly between the charity Afghan Connection and the MCC Foundation, in October 2011. Afghan Connection has been at the forefront of efforts to enable women to play cricket. Following the success of men's camps, which started in April 2009, they organised the first camp that women's one in August 2010 in Kabul. Afghan Connection is supported by organisations including the MCC (through its Foundation and Spirit of Cricket arms), the ICC, Afghanistan's own national cricket board and the Swedish Committee for Afghanistan. Jorgen Holmstrom, the Programme Director of the Committee, admits it feels a little odd to support a sport Swedes tend to know very little about, but says "if Afghans decide cricket is their thing we have no problem with that." The Committee has helped Afghan Connection provide coaching days for 450 women so far.
Fane was working in Afghanistan as a doctor as far back as the 1980s, during the Soviet Union invasion. She says that women "get a real sense of freedom" from the camps; for many, they are "a unique day in their lives." Highlighting the broader cultural significance of women playing cricket, Barakzai describes it as "a new thing which may take our people far away from ignorance." Sellins, says it "ties in with the growing movement in Afghanistan that wants to empower women". Fane emphasises "we are not trying to move too fast" and "we are very careful to make sure schools and the communities are happy." Overall, support remains mixed. One leading figure involved in Afghan cricket claimed the Afghan Cricket Board "wanted a women's department just as a symbolic thing to show to the ICC."
The women's squad practise at a basketball court in a girls' school. Though the size is "not enough for a cricket team", as Diana says, it at least allows females to train in peace. It was hoped that the women's U-19 side would take part in an Asian Cricket Council event in Kuwait last month; but, just as last year, "social forces", in the words of the Afghan Cricket Board, led to the squad pulling out. A senior women's event in 2013 is the latest target.
For all its problems, the determination of disparate people and organisations means women's cricket in Afghanistan has come a long way towards achieving Bazakai's dream. When she started playing cricket, she "wanted to change the ideas of the Afghan people regarding women's sports, as they were always against it, and I wanted to show them that Afghan girls have the potential and can be champions in the world."
Join our commenting forum
Join thought-provoking conversations, follow other Independent readers and see their replies