Ashes 2013-14: Blame aplenty as England reach their Ashes nadir
Australia: 385 & 195-2 (57.0 overs), England: 251 (88.0 overs)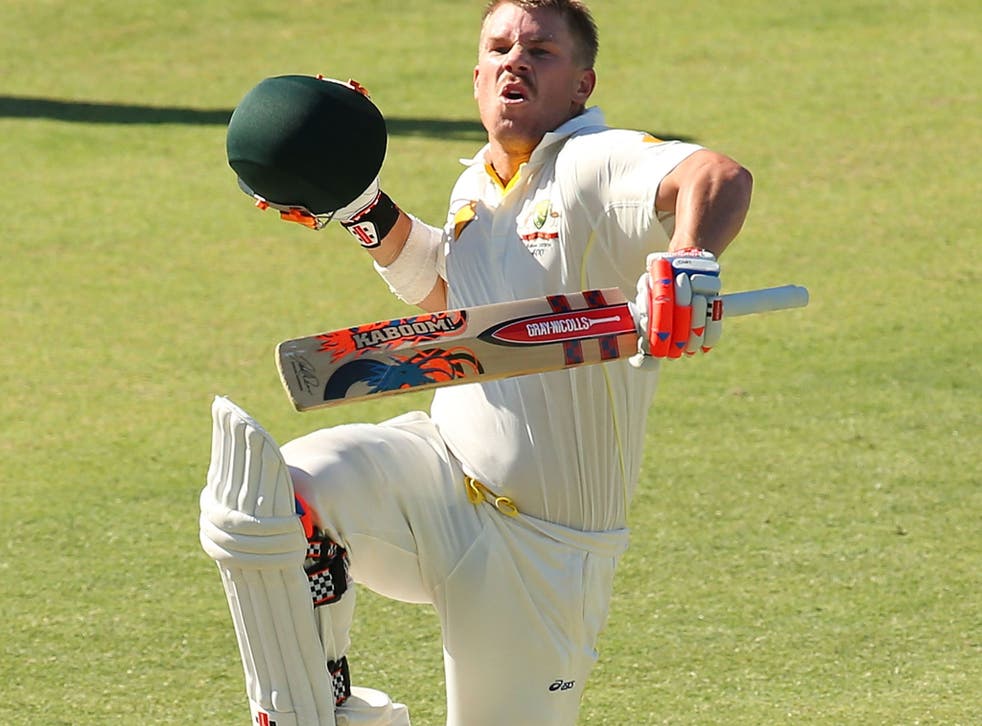 All that England have left to play for now is pride. The terracotta urn, the trophy which they came for, may as well have been disappearing last night down the dear old Swan, which runs close to this ground, with Al Jolson singing about it. A few of the players, selectors, administrators and copious general support staff might have felt like following it in.
Pride is the nebulous consolation prize for all losing sportsmen, the default currency when there is no trophy left to play for. On the evidence of yesterday here at the Waca it will not be nearly enough to prevent a 5-0 whitewash in this Ashes series.
Perversely, it was pride that helped plunge them into this mess, the undoubted satisfaction they derived from their fine achievements and the expectation that they would continue. There were several moments along the way when this series was lost.
As all the little things and the occasional big thing went wrong, the players who were wheeled out to shed light pointed to the depth of quality in the dressing room, the matches they had won, the holes out of which they had dug themselves. Not once on this tour have they responded adequately in moments of adversity and yesterday on the third day of the third Test they reached their nadir.
For long periods, England were bereft of spirit, enterprise and skill. Australia were all over them and in every ball that was bowled, stroke that was made, catch that was dropped, stumping that was missed, they seemed, in the phrase, to want it more.
The Ashes Podcast: Stephen Brenkley and Tom Collomosse review the third day of the third Test in Perth. Listen below...
It was sadly inevitable that injury should further deplete the tourists (sadly inevitable, too, that Stuart Broad should be the casualty, this time with a foot injury the extent of which will be known this morning). Why would it not? When things are going this wrong the fates are well attuned to kicking men when they are down. England batted limply, bowled without expectation, fielded raggedly. Australia were superior in all aspects.
David Warner scored his second hundred and the team's sixth of the series – after being sledged early on. England have none. The first innings lead was 134 – it was the seventh time in the eight Tests between these sides this year that England trailed on first innings – and that was stretched to 369 as Australia piled on 235 for 3.
At the start of this series, there was the feeling among some observers that England had been rather fortunate to win 3-0 at home in this summer. On the other hand, they invariably claimed the key sessions of play, which tilted matters inexorably their way. It was an intangible asset, which England made the mistake of assuming could be stockpiled like gold reserves.
The manner in which the third Test, like the two before it, went awry yesterday, demonstrated that the supply has now run out. As recently as a fortnight ago nobody but the maverick pundits who are paid for their chutzpah, was predicting 5-0. Now there is a not a sober judge in sight who thinks it can be anything else.
England arrived at the ground yesterday with a theoretical chance of winning the match and clawing their way back into the rubber. Australians assumed it was all done and the local paper printed life size images of the urn which it suggested be sent to English pals for Christmas.
But the feeling among desperate English followers who have become accustomed to success was that it would only take one truly substantial partnership on a pitch that was still fast but true and you just never know. They were 205 behind with six wickets left.
Hope might spring eternal but it lasted only 17 balls. Ian Bell, on whom it all depended, was beaten on the forward prod by some lateral movement from Ryan Harris. On first viewing, the decision to give him not out seemed sound.
The review overturned it, however, and the replay indicated that the ball was hitting middle stump near the top. At the time, it was only the second lbw of the series and both had needed reviews.
With Bell gone it was only a matter of time and not much of it. By lunch, England were all out, sagging in the heat of the day, the lessons they learned in boyhood school cricket years ago all forgotten now. And if they were thinking there was plenty of quality in the dressing room at this point they were shameless. But that was nothing. Australia came out bristling, England came out minus Broad, who had been hit on the foot by Mitchell Johnson when he was lbw to a ball which kept unforgivingly low. Broad wanted to enter the fray but the way he was limping gave the medical team no option but to forbid him.
Warner has come a long way since his nightclub bust-up with Joe Root in Birmingham last May. Strange to think as he has set up Australia's innings throughout this series, that a flusher punch, instead of the glancing blow, might have ended his career.
He has been a huge influence in this series. England have been unable to prevent his brutal assaults which are routinely launched from ball one. They had a chance yesterday when he advanced down the pitch to Graeme Swann on 13 only for Matt Prior to neglect to gather the ball and stump him.
Prior missed him again later when he was on 89. Add to this twice conceding four byes and his tame end to his innings, and it was another bad day at the office. There is a case for omitting Prior for the fourth Test in Melbourne, though to blame Ashes defeat on the wicketkeeper would be pushing it. Prior issued a rallying call before the match, which effectively said it was no good talking, it was actions that counted. Poor sod.
Between those misses, Alastair Cook dropped Chris Rogers at first slip off Jimmy Anderson, who needs all the wickets he can take at present. It was eminently catchable.
That apart, there was nothing in it for England's bowlers whereas Australia had looked threatening. The first wicket put on 157 at almost four an over, Warner clubbed his 112 from 140 balls. It has reached that stage where the bowlers can blame the batsmen, the batsmen can blame the bowlers, the fielders can blame each other and they would all be right.
Join our new commenting forum
Join thought-provoking conversations, follow other Independent readers and see their replies