Ashes 2013-14: 'We let you all down,' Alastair Cook tells England fans after whitewash
Ashes humiliation is complete as Australia romp to 5-0 series victory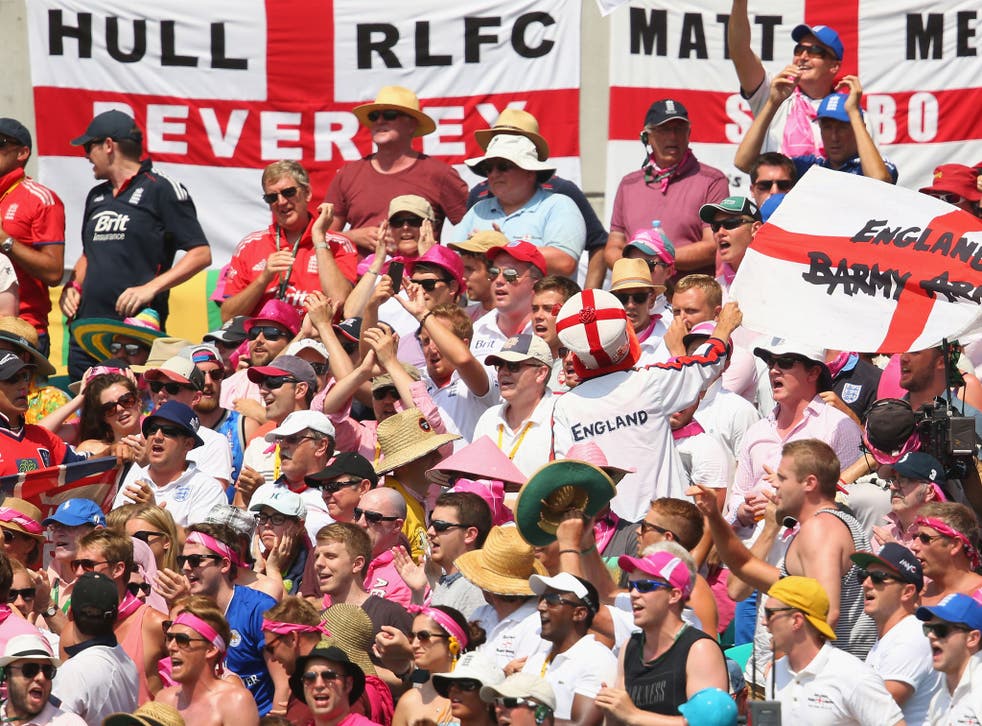 It was 53 minutes after tea on day three in Sydney – 5.25am in London on Sunday morning – when the end finally came, with Australia completing a 5-0 whitewash of England that no one dreamt possible when the tour began two months ago.
What followed was the predictable anger and acrimony as the country woke up to one of its most humiliating Ashes defeats in 131 years. Captain Alastair Cook admitted the loss, by 281 runs with two days left to go, was indicative of a team that had hit "rock bottom". "I'm sorry we've let you down," he told supporters.
For the 11,000 England fans who had flown out to Australia, it marked an achingly familiar reversion to type. Indeed the Barmy Army earned their title from the team's woeful performance in the 1994-5 Ashes series, when the Australian press concluded that anyone willing to support the team must be, well, barmy.
That sense appeared to be returning this weekend. James Ward, 33, from Wiggington, York, spent nearly £10,000 taking his father to Australia for the last two Tests. "By the time we walked through immigration, we realised we had already lost the series," the financial consultant told The Independent. "I booked these tickets last June – but as an England fan you're always deeply aware of England's ability to lose biblically when the play Australia. It's only recently that we've been able to get cocky. But this has been a tour in which the wheels have fallen off in every possible way."
Tomorrow, the Australian team heads to Sydney Opera House for a victory event, while much of the Barmy Army will spend today on Bondi Beach drowning their sorrows before heading home.
Arnold Murthi, 25, a barman from Bristol, said he was "happy enough" with Cook's apology. "The team was obviously hurting and it was difficult. England has got a lot of bad press and there's a rebuilding job to do but everyone goes out to support them and will continue to do so."
It was in August 2011 that this England team, under coach Andy Flower, rose to world number one. And they completed their third consecutive Ashes series victory with a 3-0 triumph over Australia just four months ago.
Administrators will now be watching nervously to see if the support and sponsors' millions will evaporate. Tickets for this summer's Tests, first against Sri Lanka and then against India, have been selling since last year so the 5-0 defeat may have little impact. But expect a very different England team to take the field against Sri Lanka on 12 June.
"This does feel like the end of an era of some description," coach Andy Flower said. "It is a chance for some sort of renewal. It needs wise people making good decisions at the top to try and get those decisions right."
A mood of stoicism in defeat was fast returning among fans. Josh Robinson tweeted: "I love being an England fan though. Never dull. Two Ashes whitewashes sandwich one of our best-ever eras. That's pretty damn impressive."
Join our new commenting forum
Join thought-provoking conversations, follow other Independent readers and see their replies