Ashes 2015: England bowlers 'very happy' despite day of dominance by Australia's batsmen
Mark Wood insists the team are as keen as ever for victory, even though the series is already in the bag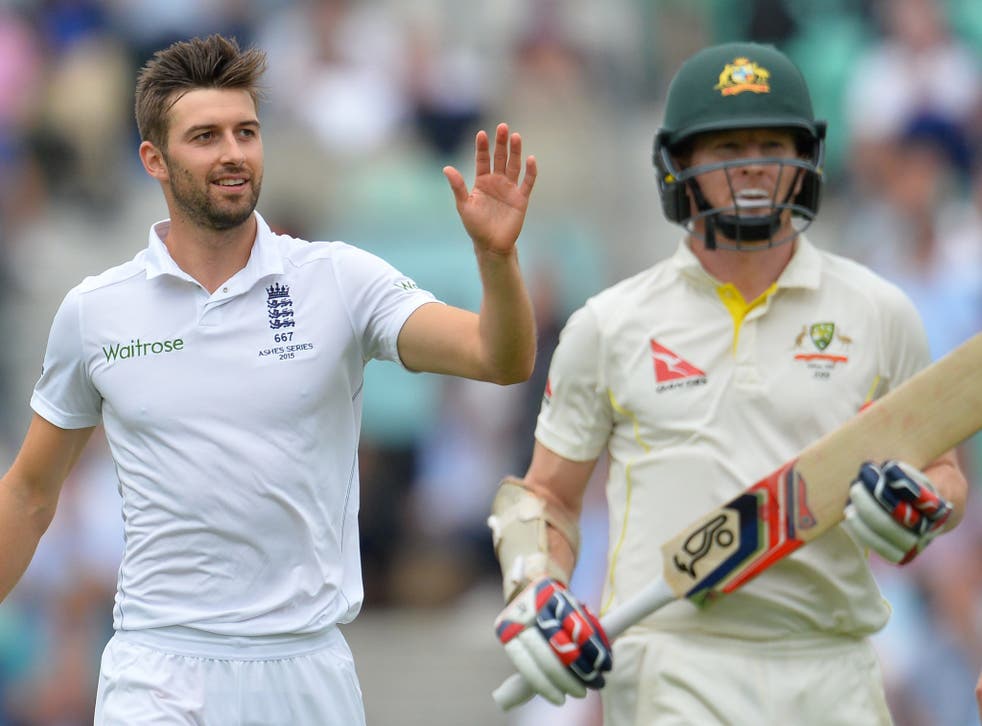 Ben Stokes said England were "very happy" with the way they bowled despite a rare day of Australian ascendancy on the first day of the fifth Test here.
Put into bat by Alastair Cook, the tourists applied themselves far better than in the last two Tests. However, after England had won the toss, their attack would have been hoping for some early breakthroughs.
Stokes admitted the pitch did not play the way they thought it might, and was not nearly as helpful as the previous two surfaces at Edgbaston and Trent Bridge, but the all-rounder was pleased with England's efforts and believes they did not get the rewards they might have on another day.
The Durham paceman said: "The first hour we had with the new ball we were fantastic, didn't give them many scoring opportunities. Obviously, we've only had them three down but on another day we probably could have bowled a bit worse and maybe got them five or six down.
"Australia played a lot better than they did at Trent Bridge [in the fourth Test, when they were bowled out for 60 in the first innings] but as a bowling group we're very happy with how we bowled," added Stokes, who played down concerns about a possible shoulder problem.
Mark Wood was England's best bowler, but he insisted that the team were as keen as ever for victory, even though the Ashes are already in the bag.
"If we could win the series 4-1, that would be a huge moment for English cricket and we have still got that desire to win," said Wood. "If it was the other way round, the Australians would not let up, so we can't take our foot off the gas.
"It was Australia's day. They showed grit and determination and we have to do the same on day two. This is only my sixth Test for England and I've still got a point to prove to ensure I stay in the team, as everyone has."
On the guard of honour for the Australia captain, Michael Clarke, who is playing his final match before retirement, Wood added: "It was the right thing to do and I'm sure he appreciated it. He is a great player who has had a phenomenal career."
Clarke walked to the wicket after David Warner had been dismissed for 85. The captain made only 15 but Warner said: "The greats of the game deserve that credit. He is a fantastic captain and leader, and he has been a good team man over the few years I have been part of his career. He thoroughly deserved it and the England team showed great respect."
Warner missed out on a century after he was dismissed yet again by England's off-spinner Moeen Ali. The opener admitted: "I probably didn't come here thinking he would get me out four times in the series so it's something I have to work on."
Register for free to continue reading
Registration is a free and easy way to support our truly independent journalism
By registering, you will also enjoy limited access to Premium articles, exclusive newsletters, commenting, and virtual events with our leading journalists
Already have an account? sign in
Register for free to continue reading
Registration is a free and easy way to support our truly independent journalism
By registering, you will also enjoy limited access to Premium articles, exclusive newsletters, commenting, and virtual events with our leading journalists
Already have an account? sign in
Join our new commenting forum
Join thought-provoking conversations, follow other Independent readers and see their replies