Ben Foakes called up to England Test squad for tour of Sri Lanka as injury worries persist over Jonny Bairstow
Bairstow injured a ligament in his ankle playing football prior to England's penultimate ODI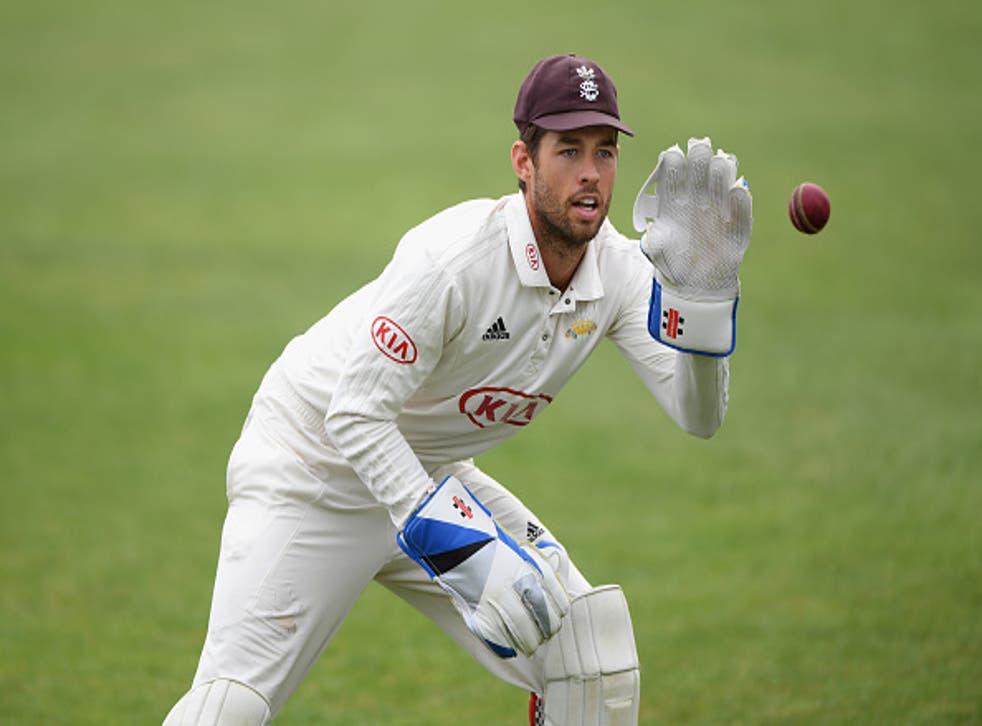 Ben Foakes has received a late call-up to England's Test squad for the tour of Sri Lanka with doubts lingering over the fitness of Jonny Bairstow.
Yorkshire's Bairstow suffered damage to an ankle ligament in the evening prior to England's penultimate ODI against Sri Lanka while playing football in training and has already been ruled out of Saturday's one-off Twenty20 match.
Surrey keeper Foakes is widely considered to be the best wicketkeeper in county cricket and was called up to the England squad for the Ashes series in 2017/18, although he is yet to win his first cap.
But with a couple of two-day warm-ups in Colombo next week, Foakes can be hopeful of at least some time at the crease.
Alex Hales replaced Bairstow in the batting order on Tuesday but was bowled out for a duck on just his second ball as England suffered a thumping defeat.
England do have the option of continuing with Jos Buttler, who kept wicket in Bairstow's absence, but with such an emphasis on spin on Sri Lanka's dry pitches, England's hierarchy are thought to want a keeping specialist for the three test series which begins on 6 November.
Further assessments on Bairstow's fitness will take place continuously over the coming days.
Join our new commenting forum
Join thought-provoking conversations, follow other Independent readers and see their replies