Ben Stokes hails 'phenomenal' Joe Root after England captain's double hundred against India
'He makes us all feel pretty rubbish how easy he makes batting look'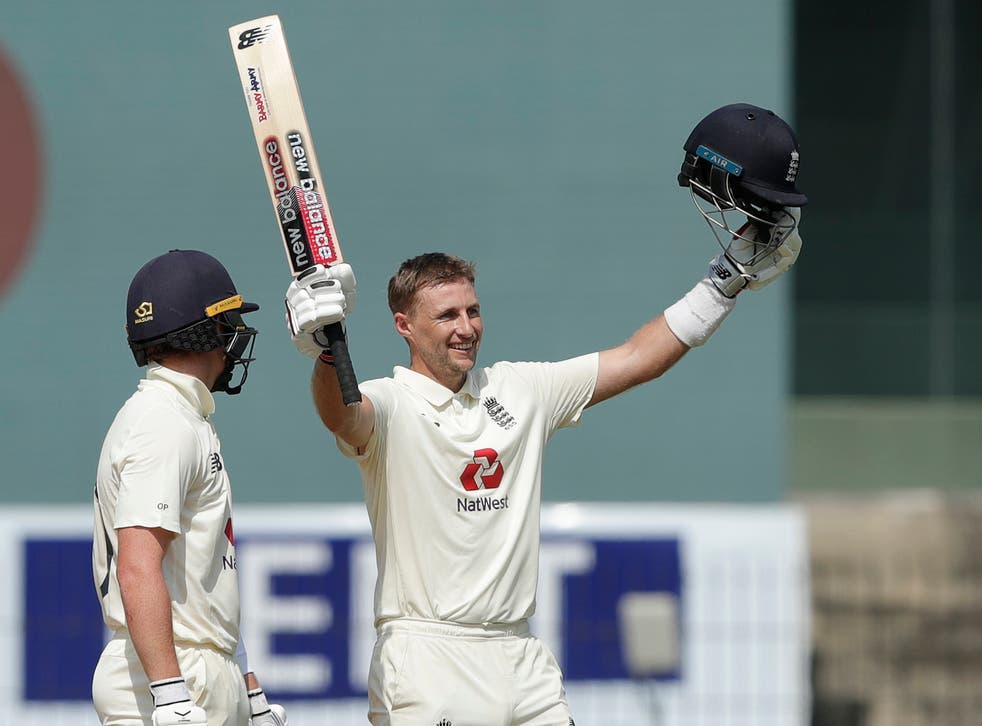 "Before anyone asks, there was no thought whatsoever of a declaration tonight."
Barely a couple of minutes into his post-match press conference, Ben Stokes had the answer to the question of many observers list at the end of Day Two of the second Test against India.
England closed on a commanding 555 for eight thanks to yet another double century from their captain Joe Root. His 218, of which 90 came on Saturday, took India's grind in the field to 180 overs, and counting. Dom Bess (28 not out) and Jack Leach (6*) will recommence the innings on Sunday.
READ MORE: The perception and curse of being an England spinner
With the pitch good enough for 292 runs across 90.3 overs, the fear outside the England camp is that, by batting on, England are wasting time they might need to take 20 wickets and go 1-0 up in the four-match series.
But just as direct as he was with the bat for an 82 featuring 13 boundaries, Stokes met any talk of pulling out early head-on. That's not how things should go down in India, especially having worked so hard to adopt a dominant position in the match.
"That would be stupid, if you win the toss and batted first," said the all-rounder. "You just get as many runs as you can out here in India. If we can bat for another hour in the morning, we'll be very happy with that.  
"Generally, wickets don't get any better here in India, especially when the heat blazes on it and you put 90 overs on it a day. It's going to get drier, break up, deteriorate. Just because we've got big first-innings runs it doesn't give us the right to bowl them out twice as we hope to do. We've still got a lot of hard work to do as a bowling unit. It's tough to take 20 wickets anywhere but out here 20 can be hard to come by. We know we have a big challenge ahead."
There were certainly signs the pitch has something to offer for the spinners. Stokes, who started the day with Root after Dom Sibley's dismissal from the final ball of day one, negotiated some surprising bounce from the spinners and reverse swing from the quicks during his 118-ball stay. His approach was to attack, particularly to deliveries that pitched in the rough. His approach did create the odd moment of fear, notably two catching chances back to the bowler Ravichandran Ashwin when on 31 and to Cheteshwar Pujara at deep midwicket on 32.
"You've got to give us credit there," said Stokes. "It's not exactly been the easiest we've just given ourselves the best chance to get in and score more runs on a pitch that is offering for the bowlers. A lot of balls have spat out of the rough today and we saw periods where Ishant Sharma bowled with the reverse swinging ball and got two in two. That can happen out here."
That will the template of England's approach with the ball. However on the other side of that coin is Root, whose fifth double hundred was seen as not so much as a lesson by his vice-captain, but a reminder of next-level brilliance.
"He makes us all feel pretty rubbish how easy he makes batting look," said Stokes, only partially joking. The pair shared a stand of 124 for the fourth wicket, in which Stokes moved past fifty for the 33rd time in his career while Root went beyond 150 for the 10th time in his.
Root is now third on the list of English runscorers in Tests and has already amassed 644 runs in 2021, and we are only in the first week of February. He also knows exactly how much Stokes admire him.
On the eve of the first Test, Stokes gave a speech about his friend ahead of Root's 100th cap, talking about his class as a player and a person. Nevertheless, Stokes was still surprised by the shot Root chose to move to 201 off his 341st delivery.
"I was quite surprised he ran down the wicket and hacked a six to bring up a double. He's in phenomenal form, making things look very, very easy and the way he plays spin – dominates spin – is incredible to watch. I don't think we've had an England batsman ever play spin the way he does. He's got an answer and an option for everything that is thrown at him. It's just a delight to watch him."
Stokes was happy with his own lot, too. He looked in good touch on his competitive return to red ball action since his last Test at the start of August against Pakistan. After the first Test against Pakistan at Emirates Old Trafford, he returned home to New Zealand to spend time with his father, Ged. In December, Ged passed way after battling brain cancer.
Ahead of a busy 2021, Stokes was rested for the two-match series against Sri Lanka and is likely to be rotated further head of a T20 World Cup and Ashes series at the end of the year. Though few doubted he would hit the ground running in India, his contributions already have England in the hunt for an unlikely victory. Now his focus will be on making that a reality with the ball.
"I bowled, batted and did a lot of running," said Stokes when asked of his preparations. "Physically making sure I'm ready the workload into the body for the overs, and to be honest after being around and understanding what is best for my game batting point of view, I just made sure I felt good. I didn't overkill. If I felt I was going alright I just came out of the nets.
"It's been a couple of months away. It's always nice coming back in but the most pleasing thing is starting the tour well as a team, we couldn't have asked for anything better."
Join our new commenting forum
Join thought-provoking conversations, follow other Independent readers and see their replies