David Warner's ball tampering claims are just 'sour grapes' say South Africa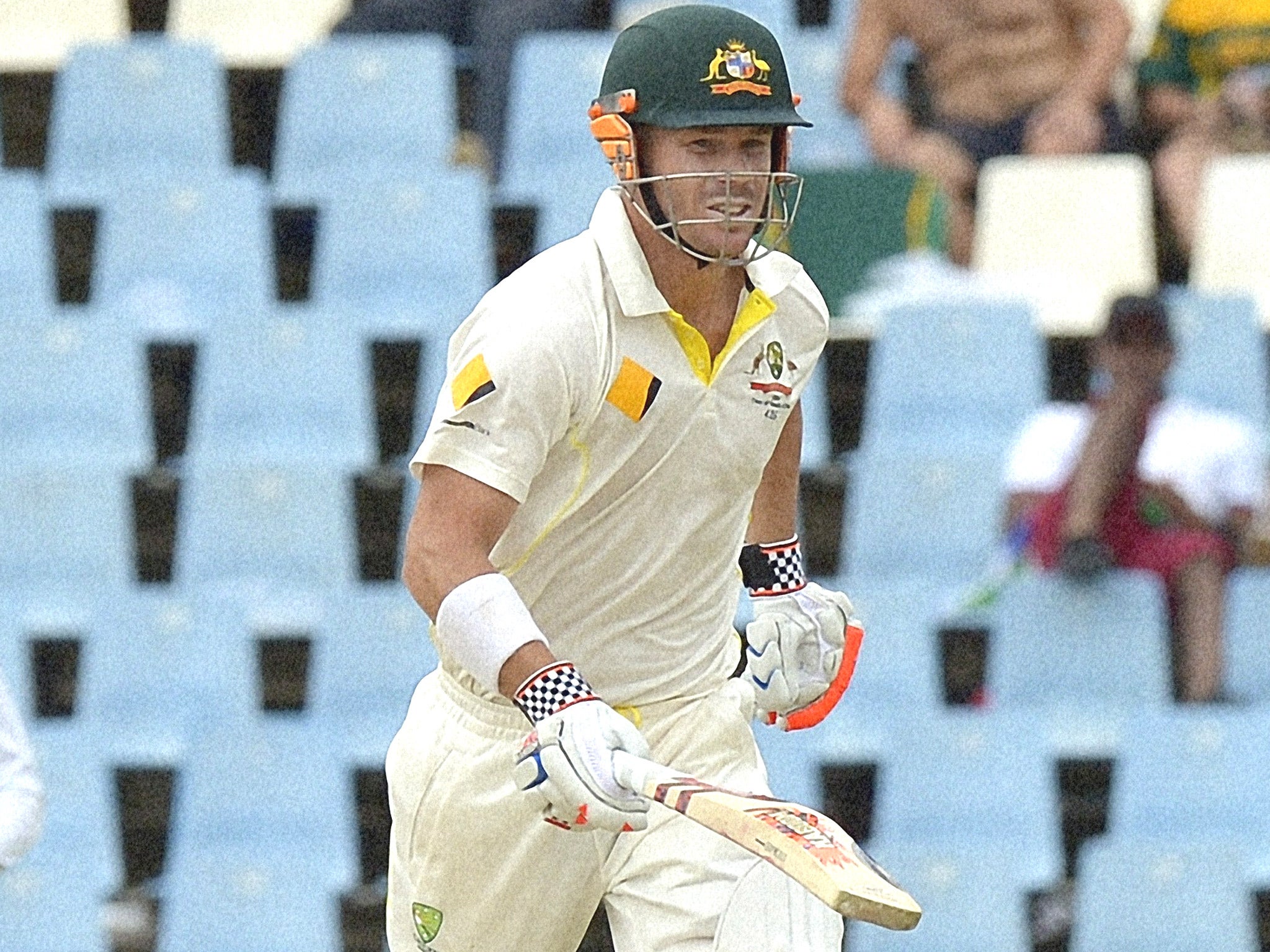 South Africa have angrily dismissed David Warner's allegations that they tampered with the ball on the way to victory in the second Test at Port Elizabeth on Sunday.
Chasing a 448-run victory target, Australia cruised to 126 for no loss before being undone by a devastating Dale Steyn spell to be skittled out for 216 as South Africa levelled the three-match series at 1-1.
Warner, who followed up his first innings 70 with a belligerent 66 in the second, claimed the Proteas had worked on the ball to generate reverse swing.
"We were actually questioning whether or not [wicketkeeper] A B de Villiers would get the ball in his hand and, with his glove, wipe the rough side every ball," he said.
South Africa's manager Mohammed Moosagee dismissed Warner's complaint as "sour grapes" and said few took the outspoken Australian's words seriously.
"David Warner's remarks are disappointing and discouraging. It takes the gloss off a great Proteas team performance, having come back from losing the first Test and then going on to win the next," said Moosagee.
"It smacks of sour grapes and it could just be a tactical plan to get us involved in matters that will distract our attention from this crucial test in Cape Town," he said.
The Proteas confirmed they will not seek any action against Warner and would leave it to the game's governing body to look into the remarks.
µ Kent cricketer Darren Stevens has been found not guilty by an International Cricket Council tribunal of failing to report an illegal approach while playing in the Bangladesh Premier League.
The 37-year-old all-rounder had been charged with two counts of failing to report a corrupt approach while playing for the Dhaka Gladiators last year, and faced a five-year suspension from cricket if found guilty.
PA
Join our commenting forum
Join thought-provoking conversations, follow other Independent readers and see their replies