Alex Hales' management accuses the ECB of disregarding their own guidelines over recreational drug ban
Hales' management claim they were told any suspension would not affect Hales' World Cup place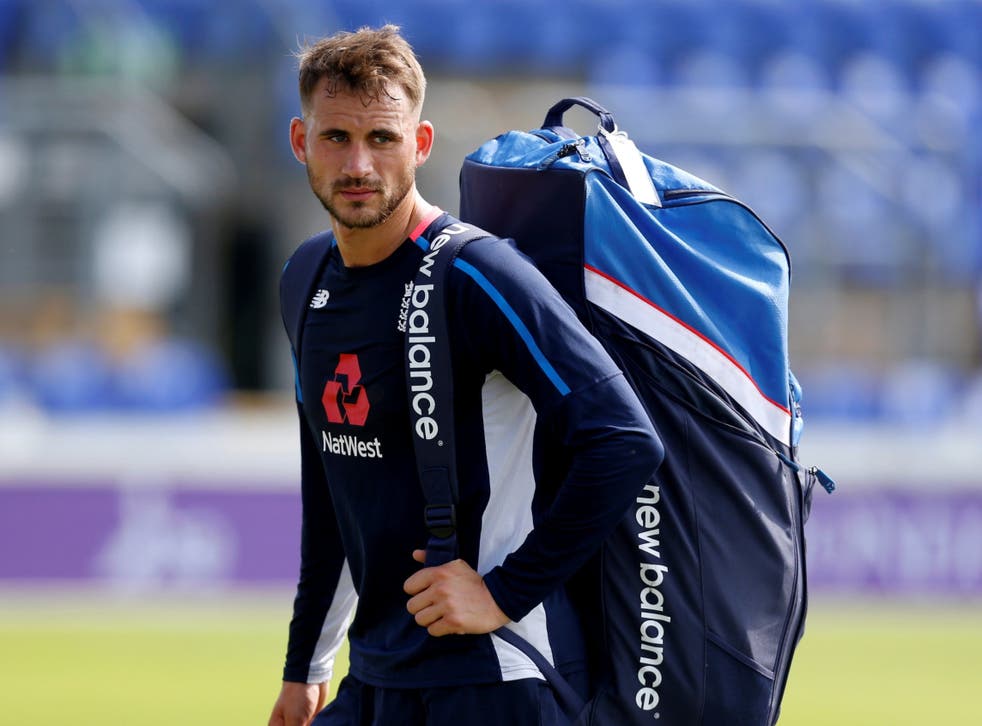 Alex Hales' management company have accused the ECB of "disregarding their own guidelines" after the player was withdrawn from England's provisional World Cup squad.
Hales is reportedly serving a 21-day ban from cricket for a second offence of recreational drug use.
However, the 366 Group has now released a statement which claims they are "hugely disappointed at the treatment of our client", after they were told any suspension would not affect Hales' World Cup selection.
"Nobody is seeking to excuse Alex's behaviour in this instance. He absolutely acknowledges and recognises he made a huge mistake.
"But as part of the ongoing process, both he and his representatives have been involved in many conversations with senior members of the ECB over the past few weeks where Alex has apologised profusely for his actions.
England in West Indies

Show all 20
"The ECB insisted on Alex taking certain rehabilitation measures following his suspension. In line with both the ECB and PCA guidelines, those measures must remain confidential.
"However, at every stage, Alex fulfilled his obligations and both he and his representatives were given assurances that any suspension – again under the ECB's guidelines – could not affect his selection for the World Cup.
"It is unfortunate that a confidential matter made it to the public arena but, even before the publication of the story, Alex had again spoken to key members of the England organisation to express his regret and contrition. At that time, he again took away the message his World Cup place would be judged on playing merit.
"The fact all those assurances seem to have been rendered meaningless has understandably left Alex devastated. He will take time to reflect on both his actions and the subsequent decisions but will receive the support from his team he deserves.
"Until the matter became public, the ECB had fully observed their own process and guidelines and given Alex the support and guidance laid out in those regulations.
"It is now disappointing to learn these guidelines seem to have been disregarded while, in this instance, player welfare would also appear to be low on their list of priorities.
"While Alex is hurt, the ECB's decision does not dilute his commitment to the game and he will continue to give everything to Nottinghamshire's cause. He would also like to wish England team-mates well for the World Cup."
James Vince has been added to England's ODI squad to face Pakistan in place of Hales.
Vince has been in exceptional form for Hampshire, scoring 96 against Glamorgan on Good Friday before a 190 against Gloucestershire the following week.
Vince is now also the frontrunner to replace Hales in England's 15-man World Cup squad, which will be confirmed to the ICC on May 23.
Register for free to continue reading
Registration is a free and easy way to support our truly independent journalism
By registering, you will also enjoy limited access to Premium articles, exclusive newsletters, commenting, and virtual events with our leading journalists
Already have an account? sign in
Register for free to continue reading
Registration is a free and easy way to support our truly independent journalism
By registering, you will also enjoy limited access to Premium articles, exclusive newsletters, commenting, and virtual events with our leading journalists
Already have an account? sign in
Join our new commenting forum
Join thought-provoking conversations, follow other Independent readers and see their replies