England vs New Zealand LIVE: Cricket result and reaction as England wrap up series at Lord's
England host New Zealand at Lord's in the final ODI before the squad departs for the cricket World Cup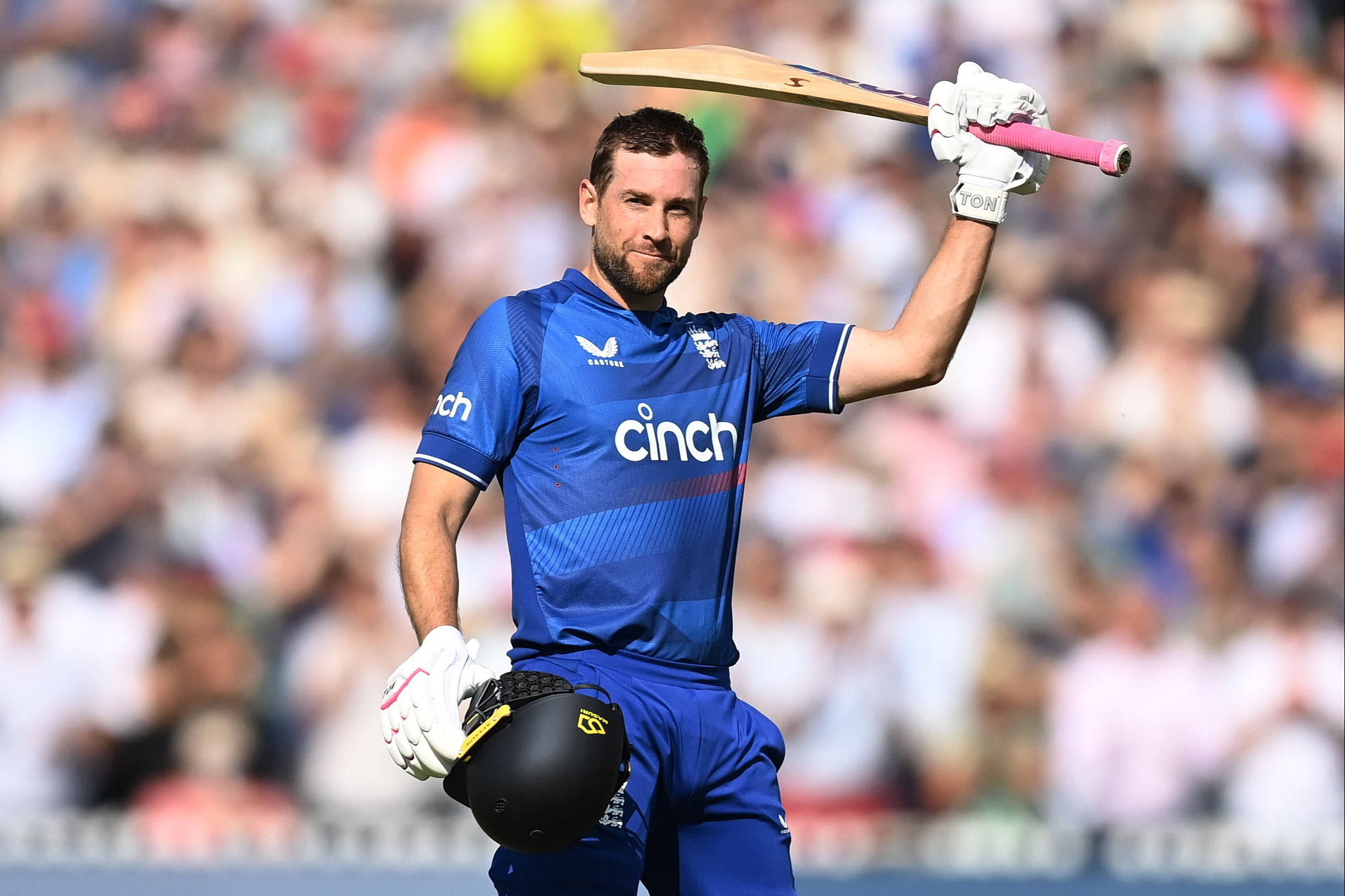 England are looking to seal the series and put on another impressive performance against New Zealand, before all eyes turn to India and the pinnacle of the sport - the Cricket World Cup.
Having been finalists in the previous edition four years ago, England will take on New Zealand again in Ahmedabad on October 5, but before that there is one more ODI left to play in this four-match series, at the Home of Cricket.
Ben Stokes was the star at the Oval on Wednesday, hitting a record-breaking 182 as England stormed to a dominant victory, but there were some other problems Jos Buttler's side will want to address this time out. England slid to 13-2, and after an incredible partnership of 199 from Stokes and Dawid Malan, the wickets fell once the record-breaking Test captain was out, and the hosts were bowled out with 11 balls remaining.
There were also question marks over Jason Roy's fitness. He did not play at the Oval due to a back spasm and once again misses out at Lord's, which will be the final opportunity for the fringe players to push for a place in the World Cup squad, which has to be finalised by September 28. New Zealand will want to bounce back from their heavy defeat on Wednesday, but there was a boost as Kyle Jamieson is building up his recovery from injury.
Follow all the latest live coverage of today's match in the live blog below:
1694807564
England win the series over New Zealand
Dawid Malan fired England to victory with a stunning century at Lord's with the hope that he has secured a pole position at the top of the order for his country at next month's World Cup.
England beat New Zealand by 100 runs in the final ODI of the series, but eyes were already shifting towards India even before the series had even started.
That does not take away from Malan's 127, scored while no one else could even hit a half century, and steered England towards the win, as he finishes player of the series.
"When I got the call I was told I would be going to the World Cup and then there was a little bit of noise around leading up to it but that's part and parcel of World Cups and how we're going," the England opener said after the game.
"Until you're on the plane you never really know if you're in it (the squad) or not."
Dawid Malan struck 127 as England powered to victroy in the final ODI of the series against New Zealand at Lord's
Sonia Twigg
15 September 2023 20:52
1694805982
England win by 100 runs
Malan continued: "I wanted to play the series, leading up to the World Cup I wanted to play as much as I could. He (Malan's new baby) was due on the 12th.
"I was given the option to stay at home if I wanted to but there was a bit of time afterwards but I wanted to come in and push for a spot in that World Cup. Thankfully it came off and I'll be on babysitting duty when I get home tomorrow."
Sonia Twigg
15 September 2023 20:26
1694805832
England win by 100 runs
Malan continued: "I actually found it quite hard to score when New Zealand held a good length but Lord's is such a quick scoring ground when you hit it through the gaps."
"When I got the call i was told I was going to the World Cup and then there was talk around leading up to it...that's part and parcel of being a professional cricketer, until you're on the plane you don't know if you're on it or not.
"My job is to score runs and hopefully if I can keep doing that I can keep the support from those in the changing room."
Sonia Twigg
15 September 2023 20:23
1694805726
England win by 100 runs
Dawid Malan is up to speak to the press after his memorable 127 in the first innings to steer England to a winning total.
He said: "It was nice. I was gutted I missed out at the Oval on a good wicket there and thankfully today I was able to back it up. Especially to get a hundred at Lord's its a special feeling."
Sonia Twigg
15 September 2023 20:22
1694804788
England win by 100 runs
Tom Latham first to address the press, with a short message on Tim Southee: "Obviously not ideal for tim, we know what a character he is in the side for us. He'll be assessed over the coming days to see how bad it is but we've got a bit of time before the opening games."
"He's a pretty resilient character so we know he'll be doing everything he can to be on the plane."
Sonia Twigg
15 September 2023 20:06
1694804452
England win by 100 runs!
Stay tuned for the latest from the press conference:
Sonia Twigg
15 September 2023 20:00
1694803441
Wicket! Ravindra out for 61! England win by 100 runs
Sam Curran returns after Moeen Ali's impressive 10 overs, and strikes immediately!
With Tim Southee unable to bat that will be it, England wrap up the match and series victory after an impressive performance with bat and ball at the Oval.
Sonia Twigg
15 September 2023 19:44
1694803272
New Zealand 211-8 (38) Ravindra 61, Lister 5 Carse 1-53 (7) need 101 runs to win
Carse comes back on and is immediately dispatched over mid on for six, that was a huge hit towards the Warner Stand.
Ravindra is really opening up here. The next ball goes for another six! This time over fine leg, this has been a pretty good innings, and that shots brings up his half century from 42 deliveries.
It is also the New Zealand 200. Another four! This is an entertaining final stand from New Zealand.
Another four and Ravindra is on 60.
Sonia Twigg
15 September 2023 19:41
1694803015
New Zealand 190-8 (37) Ravindra 40 Lister 5 Ali 4-40 (10) need 122 to win
Ravindra has fired a massive six into the mound stand, that's one of the biggest of the day, absolutely huge hit!
He is hitting these deliveries really hard here even though the game has gone.
New Zealand are still going, and Ali has been denied a five-fer, finishing his 10 overs with four wicket for 50.
Sonia Twigg
15 September 2023 19:36
1694802792
New Zealand 180-8 (36) Ravindra 32, Lister 4 Livingstone 4-40 (9) need 132 to win
Ravindra has hit Livingstone for a big six, but the batters are not running, potentially because Lister can't with his hamstring issue.
There's a big appeal for caught behind...England send the decision upstairs, Buttler has claimed this.
The replays however show the ball glancing off the pad and the game continues.
Sonia Twigg
15 September 2023 19:33
Join our commenting forum
Join thought-provoking conversations, follow other Independent readers and see their replies