The overseas cricket tour is dying a long, slow death
With attention spans declining, with the calendar jammed, with players and staff and media more reluctant to spend months away from home, the tour game has become a sort of unwanted irritant, writes Jonathan Liew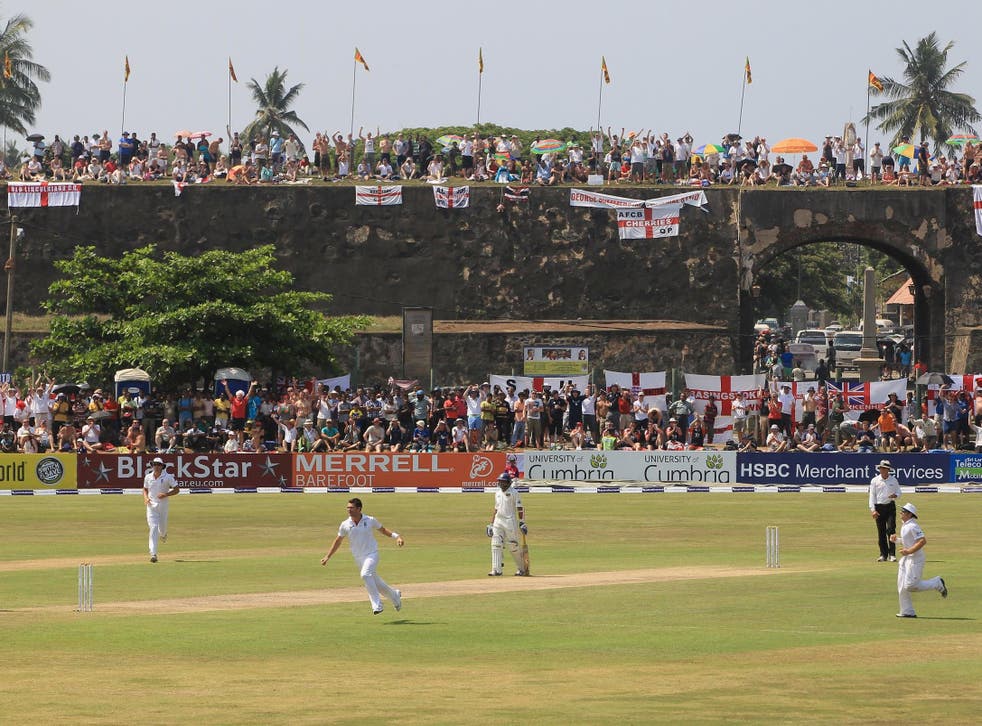 The second most noteworthy event to take place in Australian cricket this week was the unlikely feud between its former captain Michael Clarke and a radio commentator called Gerard Whateley. Since the shock of the ball-tampering scandal in March this year, a fraught and extremely amusing war of ideas has been raging between those who feel the events in Cape Town should force a wholesale rethink of Australia's toxic cricketing culture, and those who feel it's deeply unreasonable to ask a bloke to play good, hard Aussie cricket and not expect him to cheat a little bit now and again.
Anyway, when Whateley claimed on his radio show that the Australian team's behavioural problems could be directly traced back to Clarke's time in charge, the former captain wasn't going to let it slide. And so, in a screenshotted statement issued the following day, plagued with spelling and grammatical errors and with random nouns capitalised as if it were a German church edict from the 1600s, Clarke let Whateley know exactly what he thought of him.
"For Gerard Wheatley [sic] – to insinuate that I am responsible for the ball tampering issue makes him nothing more than a headline chasing coward," Clarke wrote. "Perhaps if he was talented enough or courageous enough to make it onto a cricket pitch he would have a better perspective than from behind a microphone."
Of course, if we were being particularly uncharitable we might speculate that if Clarke had been talented or courageous enough to make it as a cricket broadcaster, he might not have been snubbed by both Fox Sports and Channel 7 for the upcoming summer. But in any case, we're getting slightly sidetracked here. Because the most noteworthy event to take place in Australian cricket this week attracted rather fewer column inches and barely a fraction of the Twitter likes, but in its own small way showed us with devastating clarity where the game is heading.
For it was announced by Cricket Australia that the senior men's side would not play a single warm-up against local opposition ahead of the 2019 Ashes series. Not the counties, not the Lions: instead, Australia will play its own 'A' side in a five-day game at the Ageas Bowl in Southampton. And though it seems like a pifflingly minor detail, in its own small way it is the latest rebuke to the very concept of the overseas tour, a historic institution disintegrating year on year, press release by press release.
This has, after all, been coming for a while. This summer, India prepared for their five-Test series in England by playing a single warm-up game against Essex, which was cut from four days to three because of the heatwave. And the packed 2019 summer brings its own set of mitigating circumstances: the Cricket World Cup final, for example, finishes barely a fortnight before the start of the Ashes. Nor is it a specifically English issue: India's sole warm-up game ahead of their forthcoming series in Australia – a series that may well define the legacy of Virat Kohli's side – is against a Cricket Australia squad containing five players without first-class experience.
Nevertheless, there was plenty of time for Australia to squeeze in a couple of county fixtures – or even a Test match against Ireland, as England have done – if the will had been there. That it was not speaks volumes about the sadly diminished status of the tour game, on all sides. Truncated matches, pitifully weak hosts, 14-a-side games and a general sense of ennui have been commonplace for years. Crowds are generally non-existent. Home boards denying their opponents meaningful preparation has become a sort of dark art in its own right: Australia used to delight in making England play on a green seamer in Hobart in the run-up to the first Test at a sweltering Gabba.
It's striking how far we've come in the space of a generation. As recently as 1989, the Australians arrived in early May and didn't leave until early September, playing no fewer than 36 matches in venues as varied as West Bromwich, Trowbridge and Copenhagen. The standard of those games probably wasn't significantly higher than it would be today. But back in those days, there was a shared recognition of the deeper, more residual value of a cricket tour: a sort of ambassadorial mission, a state visit, a travelling circus. Every game was its own event, often the only chance a local audience would have to see the world's best cricketers in the flesh.
And every so often, the tourists would get a startling comeuppance. They still talk in Sion Mills about the time Ireland toppled the mighty West Indians in 1969, bowling them out for just 25. Alastair Cook's stunning double-century for Essex in 2005 not only ruined Australia's preparation for the final Ashes Test, but probably accelerated his own international career. For the touring English, meanwhile, the warm-up merely offered further opportunities for humiliation in increasingly comical ways and against increasingly suspect opposition: the Prime Minister's XI, the Otago And District Transport Workers' Invitational XI, Zimbabwe.
These days, however, with attention spans declining, with the calendar jammed, with players and staff and media more reluctant to spend months away from home, the tour game has become a sort of unwanted irritant: an impediment to the central objective of the tour, which is to get in, make your money, and get out again. Any sightseeing is usually confined to the golf course and the scheduled photo opportunity. The overseas escapade as we know it, with all its intrepid sense of adventure, discovery and new frontiers, is dying a long, slow death.
This was, of course, inevitable to a large extent. As long ago as 1964, Wisden was writing of "the general wish today to shorten overseas tours". And it is, after all, a smaller world these days: the proliferation of 'A' tours, performance programmes, even school tours, has dulled the mystique of the foreign excursion. Twenty20 leagues and satellite television mean anyone can watch the world's best cricketers pretty much whenever they want. The international game is now a 12-month treadmill, and so players generally exist in a perpetual state of game-readiness. Most importantly, however, tour games don't really make anybody rich, which in the overheated avarice of the modern game essentially renders them cancerous: something to be zapped, eliminated, cut out with minimum fuss.
It's tempting to wonder, though, where all this will lead us. Already, Test tours are being pared to the bone. One- and two-Test series are becoming increasingly prevalent: following their recent series against England, Sri Lanka will not play another three-Test series for almost two years. Even marquee series like the Ashes could eventually face pressure to slim down, especially if the current trend of home-skewed mismatches continues.
Perhaps this is simply another strand in the increasing devolution of the game, in the migration of interest and money away from the international game and towards domestic franchise leagues. Perhaps the idea of travelling to some distant country to play cricket for months on end was always rather quaint and Victorian. Either way, it's hard not to feel that something vague and vital has been lost somewhere along the way here: a certain spirit, the impossibly romantic notion that a cricket tour was, in some important sense, about so much more than cricket.
Join our new commenting forum
Join thought-provoking conversations, follow other Independent readers and see their replies