England know their tour of the Caribbean offers chance to build winning momentum for the summer
How special this England one-day side can eventually be will become clearer in the coming weeks, months and years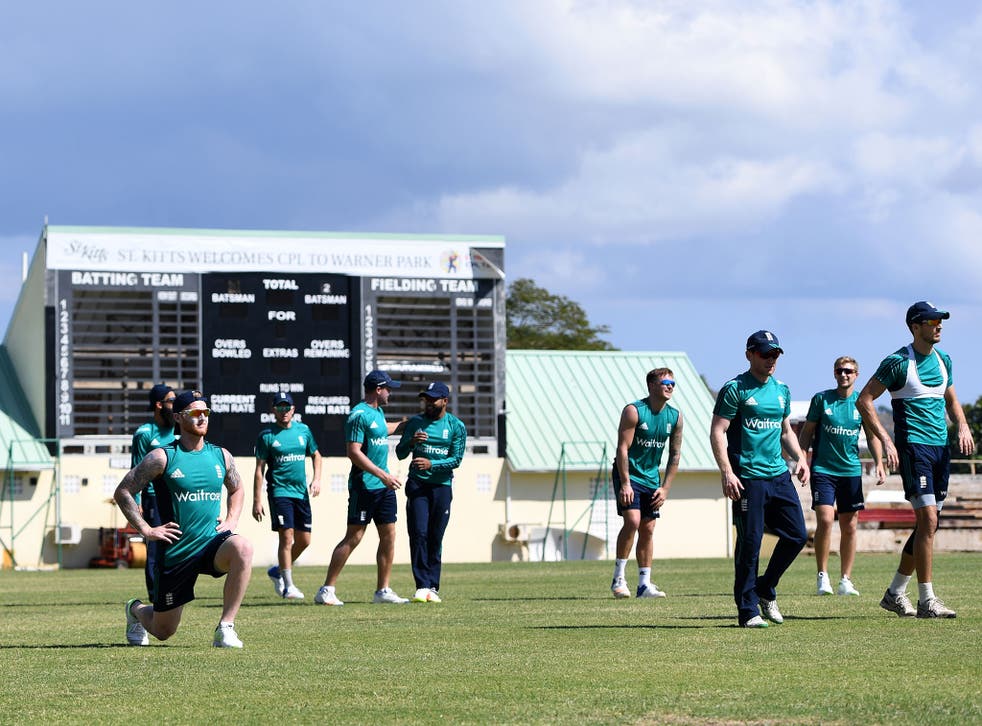 On the surface England's one-day tour of the Caribbean might seem like a strange quirk of the Future Tours Programme, an insignificant three-match series against an under-strength West Indies that has little value other than offering the players easy opposition and some winter sun.
Yet with just eight matches between now and the start of the Champions Trophy in June, the next fortnight offers England a chance to get into the winning habit ahead of a tournament that itself is being seen as a dress rehearsal for the 2019 World Cup, which is also being played on home soil.
Despite the rapid transformation in England's development in white-ball cricket since the last World Cup in Australia and New Zealand, this group of players are yet to find tangible reward in the form of silverware.
Last year's World T20 in India should have been won. Instead, four successive sixes from Carlos Brathwaite in the last over of the tournament bowled by Ben Stokes robbed England of the title.
Brathwaite is the only member of that victorious West Indies side in Kolkata who will face England in this upcoming series. A mixture of political wrangling and odd selection means, among others, Chris Gayle, Marlon Samuels, Sunil Narine, Darren Sammy and Sulieman Ben will all be missing.
However, England know regardless of the opposition – and West Indies' fall from grace in 50-over cricket is underlined by their failure to even qualify for the Champions Trophy – they have a chance to build a winning momentum ahead of the summer.
Inconsistency is this team's biggest enemy. Big scores have been their hallmark since the renaissance that started in the summer of 2015.
But despite hitting an ODI world-record 444 for three against Pakistan last August, the weaknesses in their bowling attack was exposed in India last month when despite posting two 350-plus scores they still lost the series 2-1.
The time for promise is over. Between now and the start of June results are all that matter – starting in the first ODI against West Indies in Antigua next Friday.
Jos Buttler, speaking ahead of the opening warm-up match of this tour in St Kitts on Saturday, said: "Yes, it's about results, we're in the results business, we want to win games of cricket.
"We want to keep building the way we're playing. We've been together as a group for quite a while now and results is what we're really after. We don't want to hide behind 'we're trying to play a brand of cricket and results don't matter' because looking forward to the summer there's the Champions Trophy that we really want to win. So results are key now but the results will come by staying true to the fashion we are trying to force ourselves to play.
"We've talked a lot about having a very talented group but everyone's got a few games under their belt now and has been around international cricket for a while. We played well last summer at home and the summer before that so we like playing at home and we'll be confident and are looking forward to the Champions Trophy.
"The side's really matured and it's an exciting time."
England confirmed on Thursday that Alex Hales is expected to join up with the squad in Antigua next week after recovering from the broken bone in his right hand he sustained during the India series last month.
Whether Hales is fit enough to play in the first ODI against West Indies is a moot point. The man who scored an England-record 171 against Pakistan in that Trent Bridge run-fest last summer might not even get in the team if Sam Billings, the man expected to open in the two warm-up matches here, scores runs.
It's a sign of England's strength in depth and one that illustrates why Jonny Bairstow, another not guaranteed of his place in the 50-over side, believes this group of players can not only win the Champions Trophy but also the World Cup in two years' time.
"This tour is an opportunity to carry on building to the Champions Trophy," said Bairstow.
"We've played some very good one-day cricket over the last 18 months. Yes, the conditions will be different in England, but you can't change a winning mindset and to get back onto that winning path starts this weekend with the warm-up games.
"You look at our scoring rates over the last 18 months - we're number one in the world.
"We know if we put the performances together like we've been doing 80-90 per cent of the time there's no reason why we can't go and win the Champions Trophy and a World Cup because the group of players we've got, I firmly believe, is special."
How special this England one-day side can eventually be will become clearer in the coming weeks, months and years.
Join our new commenting forum
Join thought-provoking conversations, follow other Independent readers and see their replies