England will 'use hurt of this week as motivation', Joe Root insists
England fell to a heavy defeat in Ahmedabad as India moved 2-1 ahead in the series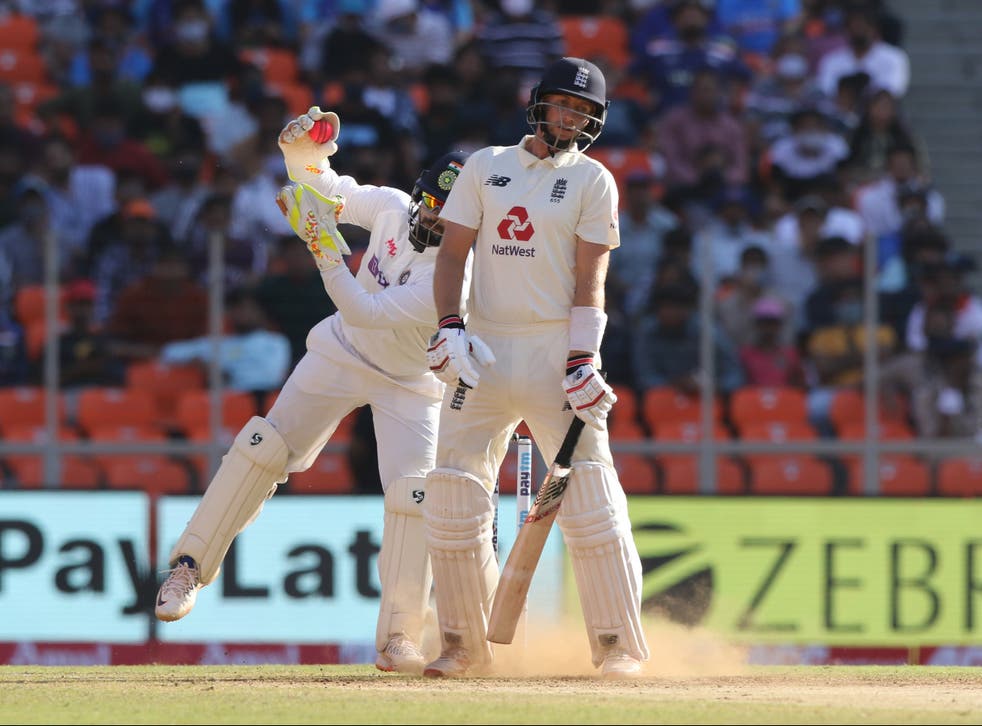 Joe Root says England will use the chastening third Test defeat to India as motivation heading into the fourth and final match of the series next week.
When Rohit Sharma clubbed the winning six to seal a 10-wicket home win under lights it ended a dizzying day of activity that added up to a hopelessly uneven contest between bat and pink ball but also a deserved victor.
Two-day finishes are rare for a reason - there have been only six others in the last 75 years - and it took a mixture of fine bowling, deeply flawed batting and a pitch unsuitable for long-form matches to add to that list.
To dismiss any of the three factors would be myopic and unhelpful, but while 17 wickets in the first two sessions made for high-octane entertainment it was a mostly unedifying spectacle.
England have been frustrated by the surfaces and some of the umpiring but could hardly complain about the result having lost all 20 wickets for 193 and lasted less than 80 overs across two innings.
Root believes the collapse from 74 for two to 112 all out in their first innings after winning the toss ultimately proved their undoing but he insisted the result "doesn't define us as a team".
"Having won the toss and batted first, we felt like we got ourselves in a pretty good position there and we just didn't capitalise on it," he said. "You get to that sort of position, you really want to make it count.
"Had we even got 250 on that wicket, that would have been a really good score. It's something we'll look back on and try to make sure that we're better for it. We've just got to keep trying to learn and get better all the time.
"A week like this doesn't define us as a team. We know what we're capable of doing and we'll come back and use the hurt of this week as motivation going into that last game."
Root believes the pink ball used for the day-night game had a massive impact on the outcome.
"That plastic ball gathers pace off the wicket and the majority of the time you're beaten for pace rather than actually from the line of things," he added at the presentation ceremony.
"But it's high-quality bowling; you put the ball in good areas consistently and some are going to spin and some are going to go straight, it makes life very difficult for batters. Throughout the game, both sides did struggle with that, it wasn't just us."
As for what his side can change before the final Test, he added: "It's about not having any baggage going into that last game, not having any of the dismissals from the previous two games hanging over our batters and just remembering what we're capable of doing.
"We've got some fine players in that dressing room, some fine batters that are more than capable of making some big scores and we've seen with ball in hand were going to be able to take wickets here.
"Can we build pressure for long periods of time and similarly, when we get in a position of strength, can we really make it count."
PA
Join our new commenting forum
Join thought-provoking conversations, follow other Independent readers and see their replies