India frustrate England into playing their game, Virat Kohli picks his targets, why debutant Rishabh Pant holds the key
Four things we learned: By squeezing as many tests into as short a time as possible the ECB and BCCI are contributing to the death of Test cricket as a spectator sport in the UK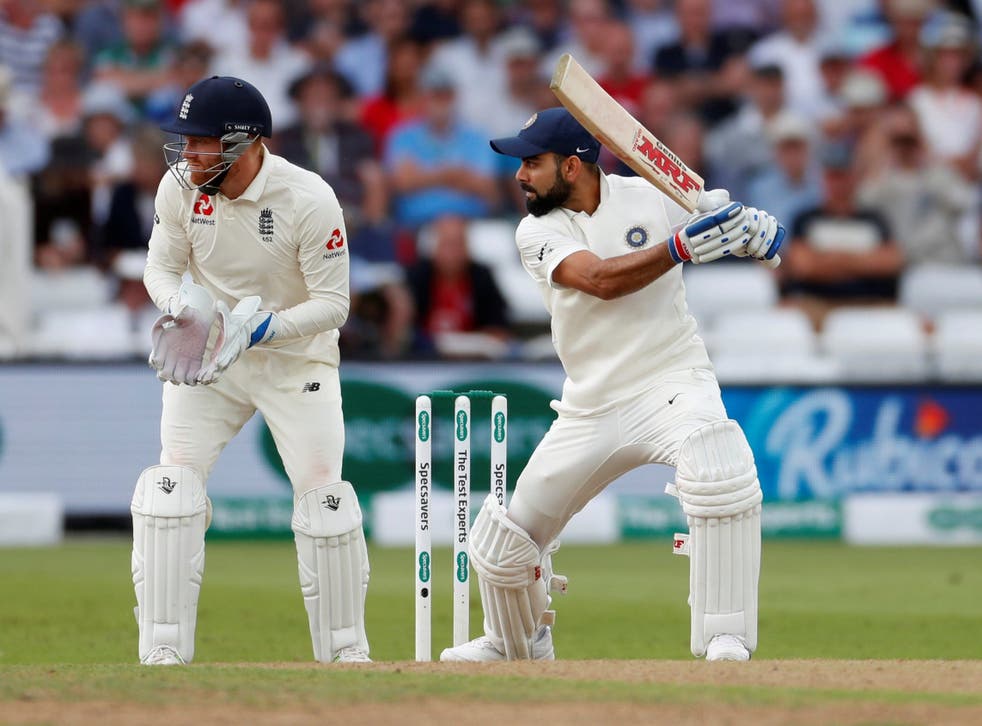 1) India remain by leaving
The moment India's openers walked out on Saturday morning, crease occupation appeared to be their priority. In the first hour, with the new ball swinging around, India left alone 41 per cent of their deliveries, according to CricViz. That was their highest of the series, and compared to just 23 per cent during the first innings at Edgbaston. Later on, against the second new ball, Hardik Pandya left more deliveries than he has ever done before in a Test innings.
The effect was twofold. Firstly it signalled India's intent: to bat for the long haul, to put right the errors of Edgbaston and Lord's, and to send a message to England that they would no longer be enticed into the drive as easily. Secondly, it forced England to bowl straighter, whereupon the likes of Ajinkya Rahane and Virat Kohli were able to pick them off through the leg side.
"With the ball moving around, I thought they left it a little bit better," Chris Woakes said afterwards. "They made us go to them a little bit more, and Indian players are good off their legs most of the time. It did a little bit less through that middle period, and they capitalised."
2) Kohli picks his targets
Kohli likes to give off the impression that he is so focused on his own game that he couldn't care less who's bowling at him. On the evidence of this series, that's not quite true. Kohli has been extremely selective in deciding which England bowlers to attack this series. While he has only attempted aggressive strokes against Stuart Broad and James Anderson around 10 per cent of the time, he has played far more freely against the rest of England's bowlers, attacking 20 per cent of Chris Woakes's deliveries, 30 per cent of Ben Stokes and Sam Curran's, and around 50 per cent of Adil Rashid's. That said, Rashid has now got him twice in this series.
3) Pant the danger man
You might think it strange to pinpoint a Test debutant as the key man for India, but then you might not have seen Rishabh Pant bat before. This is a player who scores at around a run a ball in first-class cricket, is one of the youngest triple-centurions in the country's history, and just hit his second ball in Test cricket for six. If anyone can transform the face of this game and propel India past 400 or even 450, it's him.
After collaring Rashid in his first over, Pant knuckled down against Anderson and Broad with the second new ball. How might England bowl to him on day two? "I don't want to say too much," Woakes smiled. "But he's a good player, an extremely good white-ball player. I played against him in the Lions game, and he lined it up nicely. But I like to think that in English conditions, if we put the ball in the right place, we can find his edge."
4) Saturday Tests are… weird
This was the first Test match in England to start on a Saturday for more than 60 years, and perhaps that contributed to the vaguely discomfiting feel to the day. After all, Saturday is generally people's day, fancy-dress day, moving day, usually the decisive day in the match. Not a day of gentle manoeuvring, subtle stoicism and the phrase "proper Test cricket".
There's a serious point here, though. In squeezing these Test series to their shortest possible span, the ECB and the BCCI are colluding in the erosion of Test cricket in this country as a spectator event. People like their sport to have a routine, a rhythm, a liturgy: Wimbledon starts on a Monday, the Grand National on a Saturday, the Grand Prix on a Sunday. This contortion – essentially, an extreme form of calendrical jet lag – prioritises short-term convenience over long-term identity. Why should we expect people to keep faith with a form of the game that can't even decide what day it should start on?
Join our new commenting forum
Join thought-provoking conversations, follow other Independent readers and see their replies