As it happened
ended
1459706723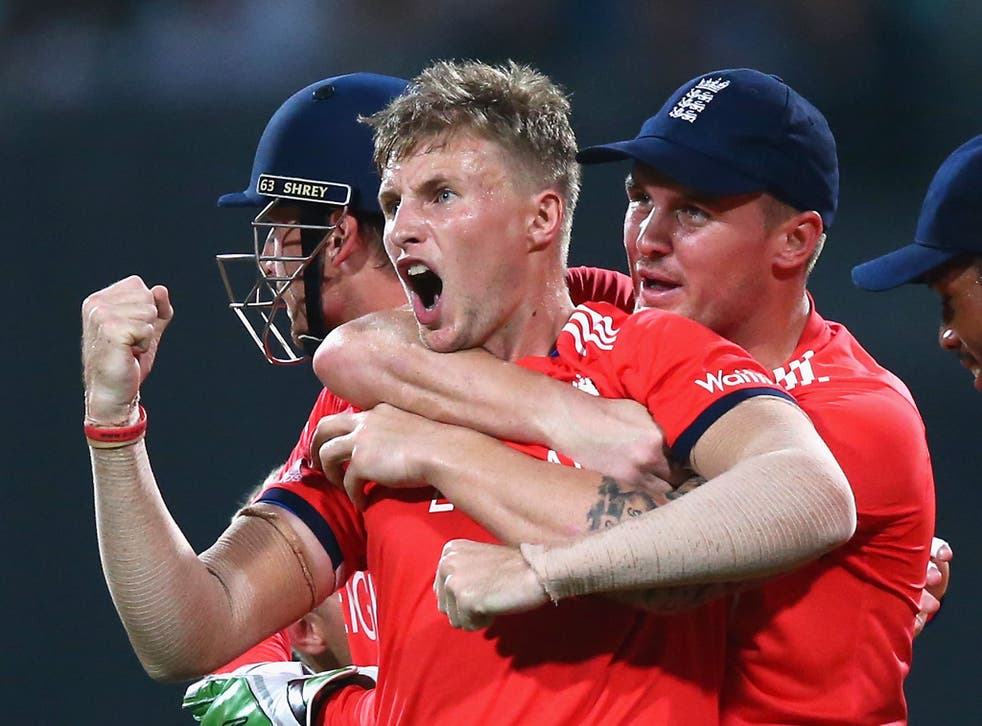 West Indies have won the Twenty20 final in a sensational finish in which Carlos Braithwaite smashed four sixes in four balls to secure victory in the lastover
England got off to a disastrous start and set a lowly target of 156
However, victory looked in sight for England with West Indies needing 19 from the final over
Carlos Braithwaite then smashed four successive sixes from Ben Stokes's bowling to take them to victory in Kolkata
Follow the latest news below...
Read more...
Cricket score, England vs West Indies Twenty20 final: When does it start and who are the key players?
Women's World Twenty20 final: West Indies beat three-times defending champions Australia
1459676033
England's 2010 World T20 winners | Where are they now? 
Follow this link and try out our interactive graphic 
tom.dutton
3 April 2016 10:33
1459676696
Who's got the edge?After a false start against the West Indies, and surviving a scare against Afghanistan in their third Super 10 fixture, England charged towards a second T20 final in six years.While Chris Gayle, who smashed an 11-six century in victory over England earlier in the competition, will be hoping to rediscover his form with the bat in Kolkata. The 36-year-old, who was rested for the shock defeat to Afghanistan, has posted just four and five in two innings since his ton against England and his team-mates were reliant on Lendl Simmons to reach Sunday's showpiece.
tom.dutton
3 April 2016 10:44
1459676754
Betting odds (via BetVictor)
tom.dutton
3 April 2016 10:45
1459681789
If that message from Ben Stokes doesn't urge you to get your kids into cricket training, then we don't know what will.
tom.doyle
3 April 2016 12:09
1459682729
We're around two hours from the first ball of the final, and the West Indies' Women's side are putting in a fine performance in their T20 final against Australia.
tom.doyle
3 April 2016 12:25
1459683182
West Indies Women are 118 for 0 - yes, you read that correctly - and need 31 runs from the last 29 balls to lift the World Cup - get set for a dramatic finale...
tom.doyle
3 April 2016 12:33
Join our new commenting forum
Join thought-provoking conversations, follow other Independent readers and see their replies