Eoin Morgan blames defeat on England's batting despite setting India 351 to win
England's 350-7 is the highest total they have ever failed to defend in ODI cricket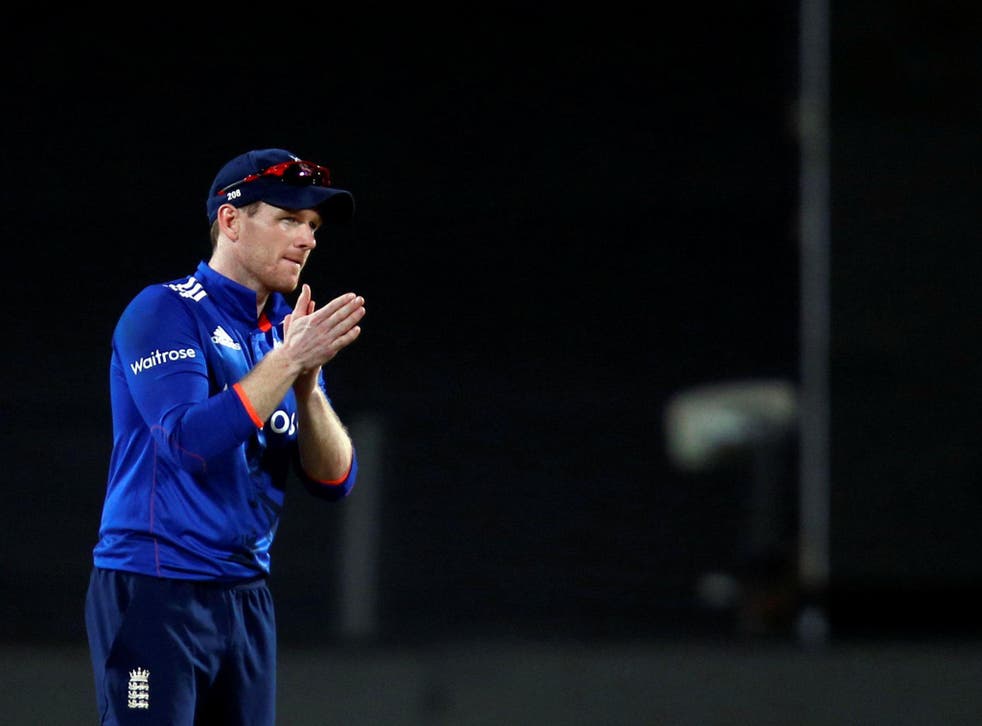 After England failed to defend a score of 350-7, the highest total they had ever failed to defend in ODI cricket, skipper Eoin Morgan suggested that the side's batting was more to blame, so good were conditions for batting.
"Our batting effort wasn't our best – it summarised the conditions here where the pitch is good and the boundaries are small," he said. "You don't know what a good score is." While none of England's batsmen passed 80, Virat Kohli and Kedar Jadhav both hit centuries as India completed a stunning chase at Pune.
"It hurts more because we had them 63 for four. That's what hurts the most. Even though Kohli was still in we were right into the middle order," Morgan rued after India's recovery from two early wickets by David Willey. "Our plan was just to get Kohli off strike and we certainly didn't expect Jadhav to play like that. You have to take your hat off to him.
"We bowled brilliantly early on but our hope is that as our bowlers become more experienced they can come up with good enough skills."
Still, there is only so much any bowler can do confronted with a batsman of the quality of Virat Kohli. He now averages 64.30 in the second innings of ODIs, with 17 centuries chasing - equal to Sachin Tendulkar - including 15 in victories.
Even Kohli, leading India for the first time as full-time ODI captain, after the resignation of MS Dhoni, could not quite believe the brilliance of his own strokeplay, especially a flick over long on for six off Chris Woakes. "I can recall many moments when I'm like 'I didn't do this I didn't know how to execute this'," he smiled.
England were feeling rather lost and wondering whether, as in the Test series, the opening game of the series would be the nearest they would come to a victory.
Join our new commenting forum
Join thought-provoking conversations, follow other Independent readers and see their replies