Joe Root steps down as England Test captain after struggles on tour
Root had come under pressure after England failed to win any of their past five Test series, and he is now expected to be replaced by all-rounder Ben Stokes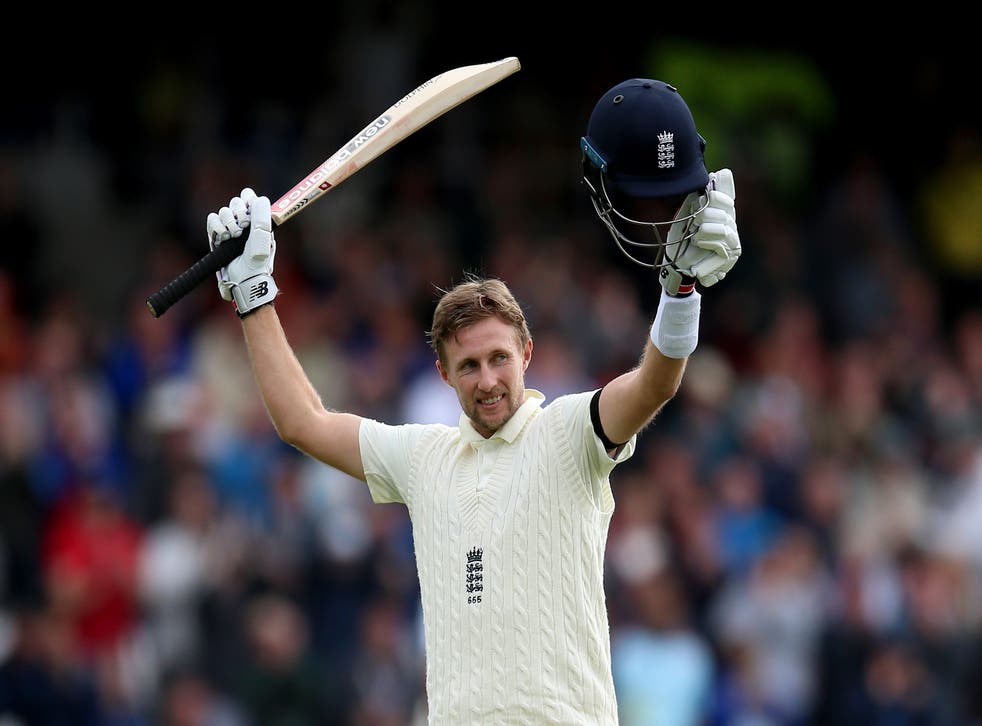 Joe Root has stepped down as England Test captain following the team's recent struggles in the Ashes and on tour in the Caribbean, saying the role was "taking a toll away from the game".
Root took over from Alastair Cook in 2017 and his 27 Test wins as captain is an England record, ahead of Michael Vaughan (26), Andrew Strauss and Cook (both 24). Those victories contributed to impressive series wins in New Zealand, South Africa and Sri Lanka under Root's leadership.
But he could not lead England to Ashes victory in three attempts, with two 4-0 drubbings in Australia either side of a drawn home series. His winning Test record came at the expense of 25 defeats, and pressure had been growing as England failed to win any of their five most recent series.
Follow the 1-0 loss to West Indies, in which Root controversially dropped his most successful bowlers Stuart Broad and James Anderson, former England captains Vaughan, Nasser Hussain and Mike Atherton all concluded it should be the end of the road for the 31-year-old Root, who should instead focus solely on his batting and hunting down Cook's England record of 12,472 Test runs (Root is second with 9,889).
In a statement announcing his decision, Root said: "After returning from the Caribbean tour and having time to reflect, I have decided to step down as England Men's Test Captain. It has been the most challenging decision I have had to make in my career but having discussed this with my family and those closest to me, I know the timing is right.
"I am immensely proud to have captained my country and will look back on the past five years with enormous pride. It has been an honour to have done the job and to have been a custodian of what is the pinnacle of English cricket. I have loved leading my country, but recently it's hit home how much of a toll it has taken on me and the impact it has had on me away from the game.
"I want to take this opportunity to thank my family, Carrie, Alfred and Bella, who have lived it all with me and been incredible pillars of love and support throughout. All of the players, coaches and support staff that have helped me during my tenure. It has been a great privilege to have been with them on this journey.
"I would also like to thank all the England supporters for their unwavering support. We are lucky to have the best fans in the world, and wherever we play, that positivity is something we always cherish and admire, which is a huge drive for all of us out there.
"I am excited to continue representing the Three Lions and producing performances that will enable the team to succeed. I look forward to helping the next captain, my teammates and coaches in whatever way I can."
England are currently without a captain, head coach and managing director, while the England and Wales Cricket Board seeks a new chair, the result of a tumultuous period following England's woeful Ashes campaign. But with New Zealand visiting for a three-match series in six weeks' time, swift decisions will need to be taken.
England's captains have traditionally been batsmen but there is a shortage of experience and reliable run-scoring among the top order, beyond Root himself. Ben Stokes is the most likely candidate to take over, having become an essential part of England's batting line-up and an important change-bowler too. Stuart Broad is another potential capain, although at 35 he is five years older than Stokes and towards the back end of his career.
Stokes paid tribute to Root on Instagram, writing: "Been a great ride with you my friend. Watching one of my great mates lead us all out on to the field was a privilege. You have given everything to English cricket and we all want to say thank you for your sacrifices and hard work."
ECB chief executive Tom Harrison said of Root: "Joe has been an exceptional role model during his tenure, balancing the demands of Test captaincy whilst continuing to shine brilliantly through his own personal performances.
"He has led by example, and that has resulted in more Test wins than any other England captain, alongside a number of famous series home and away victories. Joe's leadership qualities were exemplified by how he led the team through some of the most difficult and uncertain times we have known, playing during the pandemic all over the world, which speaks volumes for him as a leader and as a person."
Writing on Twitter, Vaughan said: "He gave it everything with very little support for the red ball team under his watch... then he had to deal with Covid times... he still is and will (be) the game's best role model for many many years... now enjoy being the senior player for many more seasons."
Atherton told Sky Sports News: "I'm not surprised. It had got to a stage at the end of the Ashes, even before the West Indies tour, where it was pretty clear change was needed. There comes a moment in every England captain's life where you realise you've given it all and you can't do anymore.
"I think there was a particular moment in the Grenada Test where Ben Foakes was run out, the England team were sliding out and the cameras panned in on Joe Root on the England balcony with a look of despair and that realisation came to him he should really have stepped down at the end of the Ashes given how that Tour had gone.
"They tried to insulate his captaincy by getting rid of the coach Chris Silverwood and managing director and leaving some senior players, but I think it was pretty evident Joe had come to the end of the road."
Asked who might succeed Root, Atherton added: "There aren't many. You've got to pick someone worth their place in the side. The days are long gone where you could have a Mike Brearley figure, someone who wouldn't necessarily be the first choice.
"Because of the scrutiny, you've got to be worth your place in the side. Ben Stokes is the obvious one, [he] is very loyal to Joe and he will feel a lot easier about taking the job if offered given that Root stepped down of his own accord."
Register for free to continue reading
Registration is a free and easy way to support our truly independent journalism
By registering, you will also enjoy limited access to Premium articles, exclusive newsletters, commenting, and virtual events with our leading journalists
Already have an account? sign in
Register for free to continue reading
Registration is a free and easy way to support our truly independent journalism
By registering, you will also enjoy limited access to Premium articles, exclusive newsletters, commenting, and virtual events with our leading journalists
Already have an account? sign in
Join our new commenting forum
Join thought-provoking conversations, follow other Independent readers and see their replies