Joe Root issues rare rallying cry and calls on England to be 'brave' in final Test against India
Joe Root has called on England players not to be 'scared of the conditions' when they take on India in the fourth and final Test match of the series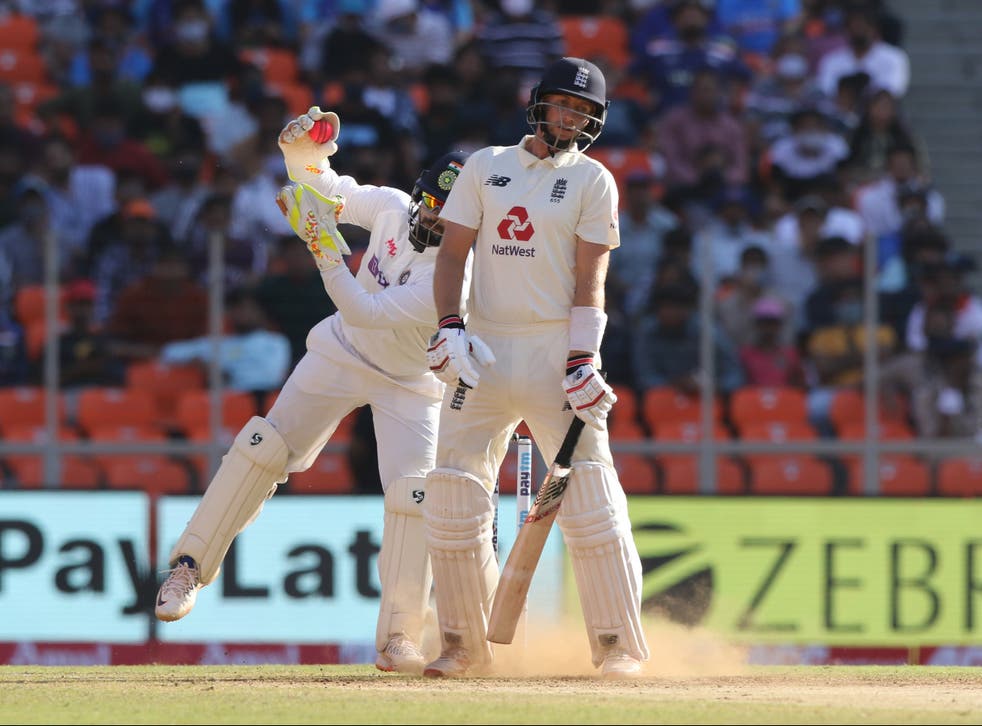 Joe Root has urged his team to be brave and learn from his mistakes as they go into their final Test of the winter.
The England captain is not usually one for rallying cries, more an arm-around-the-shoulder type. But with India 2-1 ahead in the series with the final match in Ahmedabad on Thursday, he has gone for a noticeably different tact.
Following the third Test's culmination inside two days, the squad were given a couple more days off before going over what went wrong ahead of putting it right. Though the colour of the ball will be different, the surface is likely to remain the same. Thus the challenge remains just as great to emerge from this tour without a series defeat.
"Granted it has been quite extreme and it was a challenging game for us but it is there. We've got all the ingredients, all the pieces and all the skills to exploit and succeed in these conditions.
"It is important we harness that and have it in the front of our mind, and be a bit braver actually, and play with a little bit more freedom. That doesn't mean going out there and trying to slog it."
There's an element of "do as I do" to Root's words. Since the start of 2021, no one has more than his 759 runs, all scored in Asia, thanks to three hundreds, two of which were doubles. He has been England's only century-maker in Sri Lanka and India. His 333 runs this series are more than double of the next best Englishman (Ben Stokes with 146).
But while the players have been urged to forget about the errors from the previous match, Root is still stewing over his dismissal in the first innings. After winning the toss and electing to bat first in the third Test, the right-hander misjudged a ball delivered from around the wicket by Ravichandran Ashwin that trapped him LBW.
England were 74 for two at the time, his stand with eventual half-centurion Zak Crawley on 47. That would end up being the tourists' highest partnership of the match, Root's demise the first of eight to fall for just 38 as they were bowled out for 112. It was a misjudgement he feels was at odds with his method yet one that shows the opportunities on offer for those who want it.
"Sometimes on a wicket like that it's one partnership," urged Root. "It's that one partnership that can be the difference in the game and having that strength of character and awareness that if you get in, if you get to 70 for two."
"That's what really frustrating for me in the last game. As a player in form, the game I've got against spin, to get out like I did I thought that was as disappointed I've been in a long time. Because that was a real opportunity for us to go and make a big statement in that first innings and potentially put India under a lot of pressure.
"It might be me in the next game that has to learn from that or it might be someone else that gets in that position, gets the bit between their teeth and says, 'this is going to be my day today, I'm going to be that one that 's part of a really big partnership that makes all the difference'."
There have, so far, been no sure movements on a playing XI. A stomach bug compounded England's woes after the last defeat. Assistant coach Paul Collingwood was the most affected, though a handful of players were also struck down to some degree. All of the squad were able to attend training on Tuesday.
Dom Bess is expected to return. The off-spinner missed the last two matches with Moeen Ali preferred in the second and a seam-heavy pace attack for the third. The latter looked all the more foolish when Root himself had to rely on his own right-arm orthodox so skittle India for 145 in their first innings with a remarkable five for eight.
There have been concerns on the periphery that Bess's confidence has taken a knock over the last few weeks. After all, he had taken 17 wickets in the three Tests he has played, at an average of 22. Crucially, England won them all.
But a lack of control in the second innings of the first Test in Chennai saw him shifted out of the limelight to work on his game. And as part of building the 23-year-old back up, Root admitted he got the selection in last week's day-night Test wrong. And he also dismissed the notion that he had proven he could provide the threat Bess was seemingly lacking.
"He is certainly in contention for selection and he is a very skilful young player that is very ambitious and will be desperate if he gets his chance to make his mark.
"If the pitch is anything like the last one of course Dom would be a fantastic option on this surface and I am sure he will have looked at how the guys have performed and seen someone like myself and having an impact with the ball and he'll be very excited – his skill levels are far above mine.
"There's no question – there is not a comparison between me and Dom, he is a far more talented bowler than me. He's got 17 wickets already this winter and definitely if he is in the side he is above me in the pecking order."
Join our new commenting forum
Join thought-provoking conversations, follow other Independent readers and see their replies