Joyce drives Sussex to brink of unlikely win
Warwickshire 87 & 471 Sussex 229 & 273-2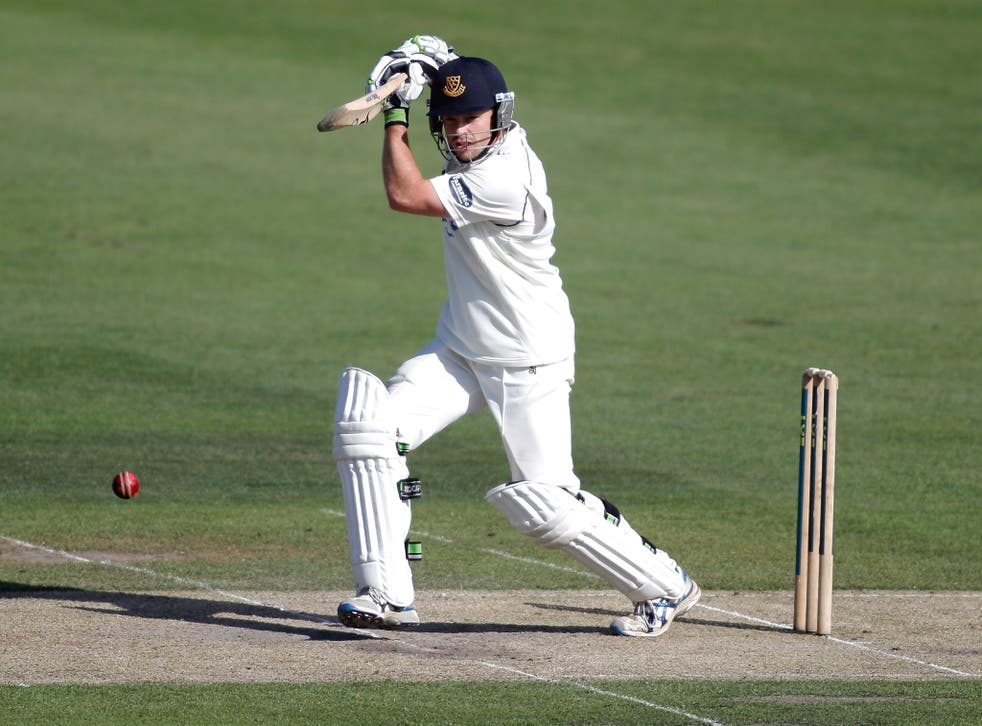 Neither of these sides can expect to experience another match this season in which momentum shifts as heavily as it did here, one way and then the other.
Warwickshire, bowled out for 87 in the first innings, were seemingly sliding towards defeat by Monday afternoon with five second-innings wickets down and only five runs in front. But then Ian Bell's brilliance transformed the picture completely, so that by Monday's close Warwickshire led by 245.
Bell continued today, still playing sublimely well, adding another 45 runs to finish on 189 not out. Warwickshire ended with 471, by which point the disparity between their first- and second-innings scores was the widest in the county's history, eclipsing the previous record of 350, which had stood since 1905.
It left Sussex, who have not won a Championship match at Edgbaston since 1982, seemingly destined to wait at least another year, chasing a target of 330.
With the pitch drying nicely in the spring sunshine and Jeetan Patel ready to reassert his status as the Championship's most effective spin bowler, it seemed like a daunting task. They had not scored so many fourth-innings runs to win a match in 15 years.
Yet they will begin the fourth day needing only 57 more and with eight wickets in hand, Patel having been able to make only the odd ball turn more than negligibly and the Warwickshire seamers, who have looked second best to the Sussex pack throughout, steadily running out of ideas.
The Sussex captain, Ed Joyce, whose outstanding batting in the first innings would have been the performance of the match had Bell not so gloriously eclipsed it, made his second century of the contest, the 34th in his first-class career and the first time he has scored one in both innings. He resumes on 125 not out.
Three key chances were missed by Warwickshire. Luke Wells, on four, was dropped at second slip – where the injured Rikki Clarke would have been – by Laurie Evans and the opener went on to make 57. Joyce could have gone twice on 97, let off by Jonathan Trott fielding as the only slip, and then by wicketkeeper Tim Ambrose, both off Patel, who could not hide his frustration.
The off-spinner could at least console himself that his 74 in an eighth-wicket stand of 118 with Bell had kept Warwickshire in the game. But it will probably count for no more than that.
Register for free to continue reading
Registration is a free and easy way to support our truly independent journalism
By registering, you will also enjoy limited access to Premium articles, exclusive newsletters, commenting, and virtual events with our leading journalists
Already have an account? sign in
Register for free to continue reading
Registration is a free and easy way to support our truly independent journalism
By registering, you will also enjoy limited access to Premium articles, exclusive newsletters, commenting, and virtual events with our leading journalists
Already have an account? sign in
Join our new commenting forum
Join thought-provoking conversations, follow other Independent readers and see their replies