Mohammad Amir: Redemption really can happen for a gullible, idiotic teenager - to cricket's credit
Less complex than the moral parameters are the question of how Amir will be received at Lord's - and a time when the Referendum vote has given rise to so much latent xenophobia, the timing is poor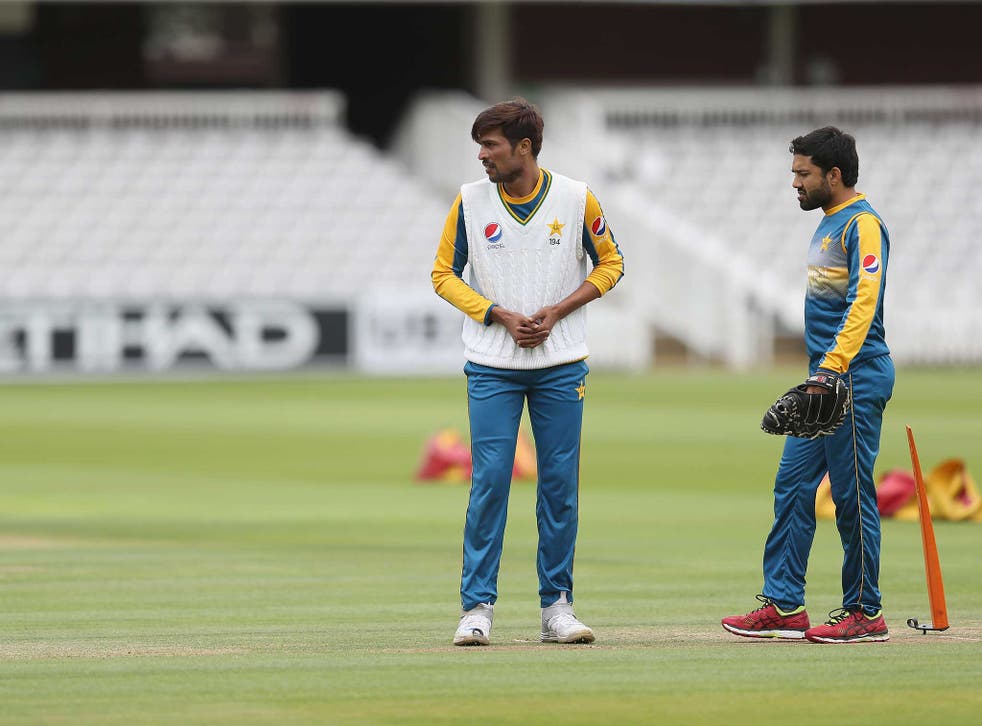 It is sport's self-absorption which gives rise to the notion that when one of its own people has breached a moral code there is no greater authority to dispense justice than the game itself.
That's why the question of whether the Pakistani cricketer Mohammad Amir has been adequately punished for his accepting a spot fixer's advances in 2010 is being viewed through the prism of his five-year ban from the game, with the accompanying six-month prison sentence the bowler served at a young offenders' institution viewed as an add-on.
Well, go out into the real world beyond our little universe, talk to the families of boys who have found themselves at young offenders' institutions when less than hardened, and they will tell you some things about just a single night's incarceration in such places.
It's their mothers those teenagers want when they're packed off in a prison security van to serve their time. The family of one, Naveed Bhatti, wept in the front room of their front room in Harrow as they told me that he was being sent so far from them. They gave me a photograph of him to use for my report and it sat, uncleared, on my desk for years, depicting Bhatti in school uniform, smiling, before the crime was committed and the roof came crashing in on all of them.
The punishment fitted the crime. Detention is not supposed to be a kindergarten. But you can be sure the boy paid his price. It was his distance from home which Adam Rickwood's mother told me they despaired of, too, when we met ten years ago. Her son had been imprisoned in Co Durham, 150 miles from their Lancashire home. He took his own life there.
The judicial reckoning for Amir is surely the most significant part of the debate about whether he is entitled to be returning to the fold at Lord's for the First Test against England on Thursday, because Amir has encountered what sport's most egregious dopers have not: time behind bars.
The interview England captain Alastair Cook gave to the BBC's Today Programme on Wednesday did not suggest he was filled with any conviction that this meant the player should be allowed to return. Cook just about said enough to avoid one of those incendiary incidents which tend to accompany England v Pakistan. "It's good for cricket" that he's back, Cook said, pointedly avoiding the question of whether Amir ought to be back.
And buried in the captain's argument was something dishonest, too. "We've got to have no tolerance for match-fixers from now on," Cook said. Except - Amir was not a match-fixer. He did not try to lose a cricket match for money. Neither did not take a drug to enhance his performance and win. He bowled a no ball on the promise of money.
He also happens to have been on the wrong end of one of those iniquitous wage regimes which we see in world cricket – still a desperately governed sport. He was paid around £20,000 per year by the Pakistan Cricket Board and was subjected to the malign influence of the 2010 side's captain Salman Butt.
Less complex than the moral parameters are the question of how Amir will be received at Lord's - and a time when the Referendum vote has given rise to so much latent xenophobia, the timing is poor.
To judge by the response of other nations, the atmosphere will be tasty for him when he runs into bowl. Amir was barracked in New Zealand and even subjected to a cash register jingle at Wellington's Westpac Stadium in January. The tune prompted New Zealand Cricket to apologise to Pakistan for "trivialising" the issue. Did it do any harm to bring some levity to the issue? Better the sound of a jingling till than something overtly hateful.
The point is that the full arc of an 18-year-old's journey, from temptation to punishment and recovery, has played out in the public eye. Redemption really can happen for a gullible, idiotic teenager. Cricket and its reputation can gain from that.
Class of you, Rory
The ever changing story of Rory McIlroy and the Rio Olympics. First, he uses the Zika virus as cover for not attending. "My health and my family's health comes before anything else." Then, when he knows most self-respecting golfers won't be travelling either, he makes his real motives clear. The golf tournament is not an Olympic event "that matters." Which sports do matter: "Track and field, swimming, diving." Class of you to use a virus that has prompted a global health emergency to such good use, Rory. Really class.
Join our new commenting forum
Join thought-provoking conversations, follow other Independent readers and see their replies