If there was any doubt over a Kevin Pietersen comeback, Paul Downton makes it unequivocally clear that Peter Moores' appointment ends batsman's career
The ECB managing director reiterated that there is no possibility of a recall for the exiled batsman, who famously fell out with Moores during his first spell in charge
Glenn Moore
Saturday 19 April 2014 15:31 Comments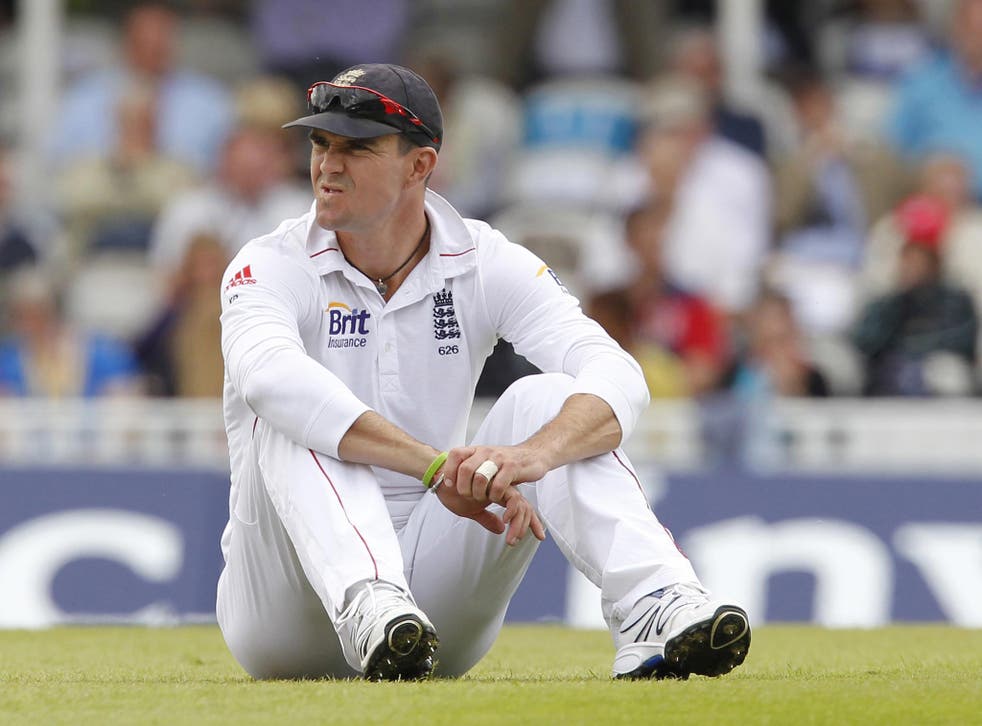 Short of producing a Voodoo doll of the exiled batsman and sticking a pin in it Paul Downton could not have been more unequivocal about the end of Kevin Pietersen's England career yesterday.
"The sooner we understand Kevin has had his time the better," said the managing director, England cricket. "I don't see any intention of going back." While Downton said there were no 'specific issues, no smoking gun', he stated had never seen a cricketer as 'disengaged' from his team as Pietersen was in the Sydney Test, the last in England's 5-0 Ashes defeat and the last Test of Pietersen's 104 as an England player.
England are keen to 'move on' from Pietersen but he was always going to dominate a Lord's press conference whose prime purpose was to unveil Peter Moores as the team's new head coach. That is because Moores is not a 'new' appointment, rather a re-heated one, having been in the post between 2007-2009 only to be sacked at the behest of Pietersen, an intervention that cost the latter the captaincy.
Moores was at pains to stress yesterday he held no grudge against Pietersen citing "one of my strengths is that I move on quickly" and insisting "I never fell out with Kevin, Kevin fell out with me, there is a notable difference." However, his return to England made sure there would not be a difficult stand-off for Downton with a coach who wanted England's highest ever accumulator of runs back in the side.
Kevin Pietersen in pictures

Show all 55
Not that this would have been negotiable as far as Downton was concerned. He explained: "I arrived in Sydney on 31 December and it was clear from meeting [then-coach] Andy Flower there were two major issues [Flower's future] and 'what are we going to do about Kevin?'
"We had a senior player who had got disconnected with the team. I watched every ball of that Test and I have never seen anybody so disengaged from what was going on. What you need from a senior player is backing, support and everybody working together. We got to a stage where that was no longer the case,
"I spent two to three weeks speaking to several senior players, all the coaches on that trip, James Whitaker (chairman of selectors) and Cookie [captain Alastair Cook]. We came to a unanimous conclusion if England are going to rebuild we had to make a decision not for three months, but for five years. For the side to grow we had to invest in new players, build a new team with some core values. We decided that wouldn't happen with Kevin in the side, so we decided not to select him going forward
"I don't see any intention of going back."
"The sooner we understand Kevin has had his time the better, that we are moving on without Kevin. We talked through it over a number of hours with Kevin and his advisers; he is the one who, in the end, wanted to terminate his contract and we agreed with that. He is free to play wherever he wants around the world, the sooner we can focus on young players coming through, what the England team will do, the more everyone will enjoy it."
Intriguingly Downton then went on to intimate he believes the current leadership set-up of Cook and Moores is not strong enough to manage a personalty as big, and 'difficult', as Pietersen. He said: "There is no smoking gun, no specific issues. This is ten years of Kevin scoring very well for England but getting to a point where the balance shifted. When we had a strong side with strong leadership, with an established captain and coaches, it could accommodate Kevin. That balance has shifted now with a new side, new players and coaches. That side cannot accommodate Kevin."
Pietersen tweeted, when Moores' appointment was revealed, 'Everyone deserves a second chance'. When this was mentioned Moores said 'a good tweet' and he, Downton and Cook all laughed. Pietersen, however, has already had his second chance, having first been axed after the text-gate affair. A third looks to be out of the question.
Register for free to continue reading
Registration is a free and easy way to support our truly independent journalism
By registering, you will also enjoy limited access to Premium articles, exclusive newsletters, commenting, and virtual events with our leading journalists
Already have an account? sign in
Join our new commenting forum
Join thought-provoking conversations, follow other Independent readers and see their replies