Robin Scott-Elliot: Graeme Smith, as ever, shoots from the hip... but how will he lead Kevin Pietersen at Surrey?
Robin Scott-Elliot
Thursday 03 April 2014 22:58 Comments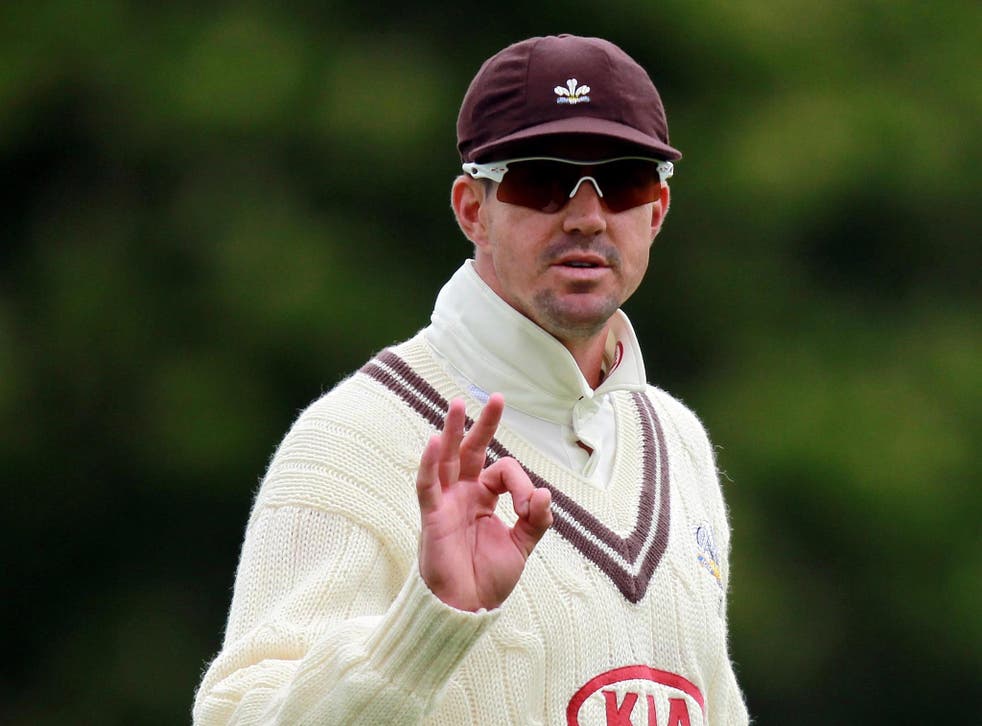 When the topic was – inevitably – raised, Graeme Smith, sitting in the players' dining room at The Kia Oval, laughed and made a joke about how he thought nobody was allowed to talk about it at the moment. Whereupon he spoke frankly and interestingly about the whole mess.
Everyone wants to talk about Kevin, despite the England and Wales Cricket Board's apparent policy decision to wedge fingers in ears, shut eyes and hope it all goes away, a game plan not even the Football Association follows any more. Alastair Cook was left in a ridiculous position on Tuesday when instructed not to talk about England during Essex's pre-season media day. Cook to his credit insisted he had to but still waited until the ECB backed down before giving his first thoughts on Pietersen since returning home from a winter not even his worst enemy would have wished on him.
Smith is no friend of an England captain – he has done for three since Nasser Hussain dismissed him as "whatsisname" in the fledgling days of his captaincy – and he does not appear overly impressed by Cook's leadership qualities.
Smith has played it hard, quick to seize on any perceived weakness. Just on Monday Angus Fraser spoke about how he believed Smith played a part in Steven Finn's deterioration as a bowler – it was Smith who kept drawing attention to Finn knocking over the stumps as he bowled. It got inside Finn's mind.
As a leader Smith had to learn on the job, cast into it at the age of 22 to captain a team losing on the field and beset by political issues off it. He had to deal with outside interference and while that rumbled on he made his team into the best in the world, scoring a ton of runs en route. He is an impressive man, a born leader. You can't imagine him waiting for his board's permission before speaking his mind.
When Cook first took over the captaincy he was the one who opened the door for Pietersen to return. It was a bold decision. Smith's suggestion today was that Cook and the rest of the England management should not have closed it so firmly now. Pietersen is a match-winner – can England, down and out, really do without him?
Yet there are times when someone just has to go, as Smith himself knows. When he took on the South African captaincy one of the first decisions he made was to ditch Lance Klusener. "Lance, as fantastic as he is," said Smith at the time, "can sometimes ruin a team. He can infect a team and bring down the youth."
This summer Smith will find out just what it is like to captain Pietersen. He spoke of the improvement in their relationship but it is one never tested by prolonged proximity. It will be fascinating to watch.
Smith's points about Cook – and the England management and team – hold weight. If anyone should know the hardships of captaining and opening it is Smith. He did it in 109 Tests. That Cook needs to score some runs is unquestionable. Ditto England can ill-afford to do without a match-winner. But as Smith's jettisoning of Klusener demonstrates, sometimes there is no other way.
Register for free to continue reading
Registration is a free and easy way to support our truly independent journalism
By registering, you will also enjoy limited access to Premium articles, exclusive newsletters, commenting, and virtual events with our leading journalists
Already have an account? sign in
Join our new commenting forum
Join thought-provoking conversations, follow other Independent readers and see their replies