Sean Abbott: Support offered for distraught bowler following death of Phillip Hughes
Abbott delivered the ball which hit Hughes and subsequently led to his death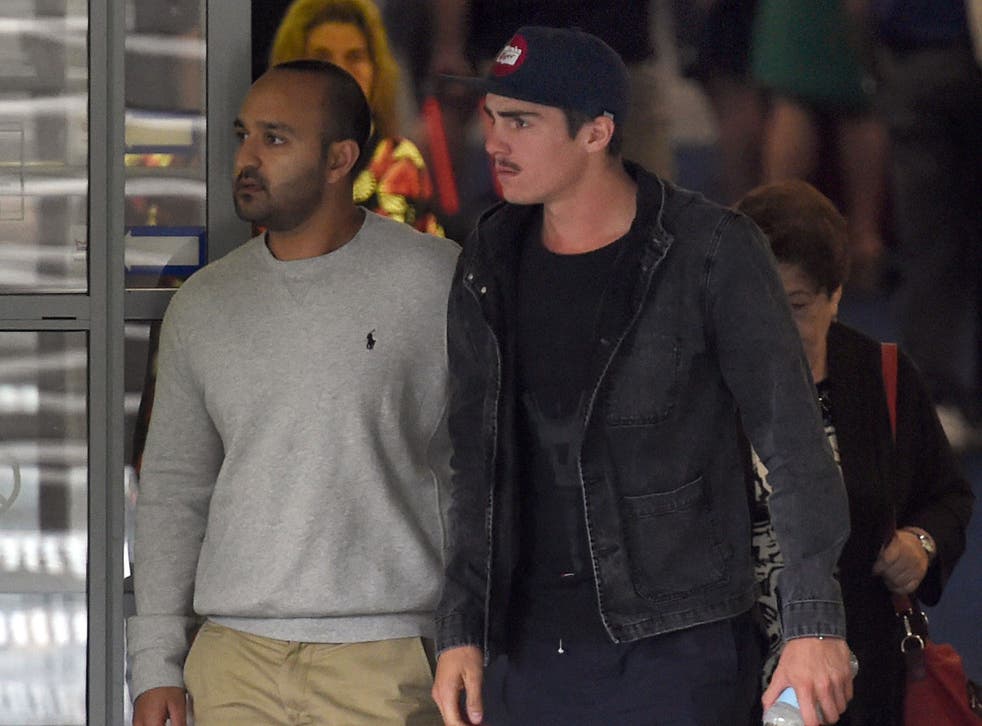 As tributes flooded in for Phil Hughes today they were accompanied by a similar outpouring of support for Sean Abbott. The two names will be inextricably linked because it was Abbott who on Monday afternoon delivered the ball which hit Hughes and subsequently led to his death.
The cricket world was at pains to reassure Abbott, 22, that it was not his fault, that he was only doing his job by bowling a bouncer. What happened as a result was, as doctors emphasised, an improbable accident. The ball hit an artery leading to Hughes' brain and caused massive bleeding.
Abbott was clearly stricken with grief at what had happened as pictures of him leaving St Vincent's Hospital show. When the blow was struck, it was Abbott who rushed up to Hughes and cradled his head after he fell. On Twitter, where hundreds of thousands of messages were posted, many if not most remembered Abbott's feelings, typified by the former Australia wicketkeeper Adam Gilchrist, who tweeted: "May those footprints in the sand now support another young man in need. #SeanAbbott".
The former England fast bowler Steve Harmison encapsulated the feeling of his section of the cricket fraternity. "I don't think anybody can even contemplate what is going through Sean Abbott's mind at this moment it time," he told Sky Sports News. "I don't think anybody can come close to it. He's playing the game that he loves and wants to play for Australia and for this to happen to him at such a young age...."
Phillip Hughes: Career in pictures

Show all 10
Cricket Australia's medical officer, Dr Peter Brukner said: "Obviously what Sean has gone through is an incredibly traumatic experience as it is for everyone present on that field that day. When he came to the hospital yesterday Michael Clarke came down and spent a significant amount of time with him. Phillip's sister Megan also came and deliberately spent time with Sean."
This should have been a happy period in Abbott's career, just after his call-up to Australia's limited-overs squad which faced Pakistan in UAE, where he dismissed Shahid Afridi in both Twenty20 and one-day games. But his skills extended to batting as well and he returned to New South Wales full of optimism for the new season. He was a young player who had mellowed and learned to curb a tempestuous side to his nature.
Greater honours may still await him but he will need and will receive abundant support in the weeks ahead.
Join our new commenting forum
Join thought-provoking conversations, follow other Independent readers and see their replies