Shane Watson 'considering future' after he and three others are dropped from Australia cricket team for India Test after not doing their homework
James Pattinson, Usman Khawaja, Mitchell Johnson join vice-captain in sitting out Mohali test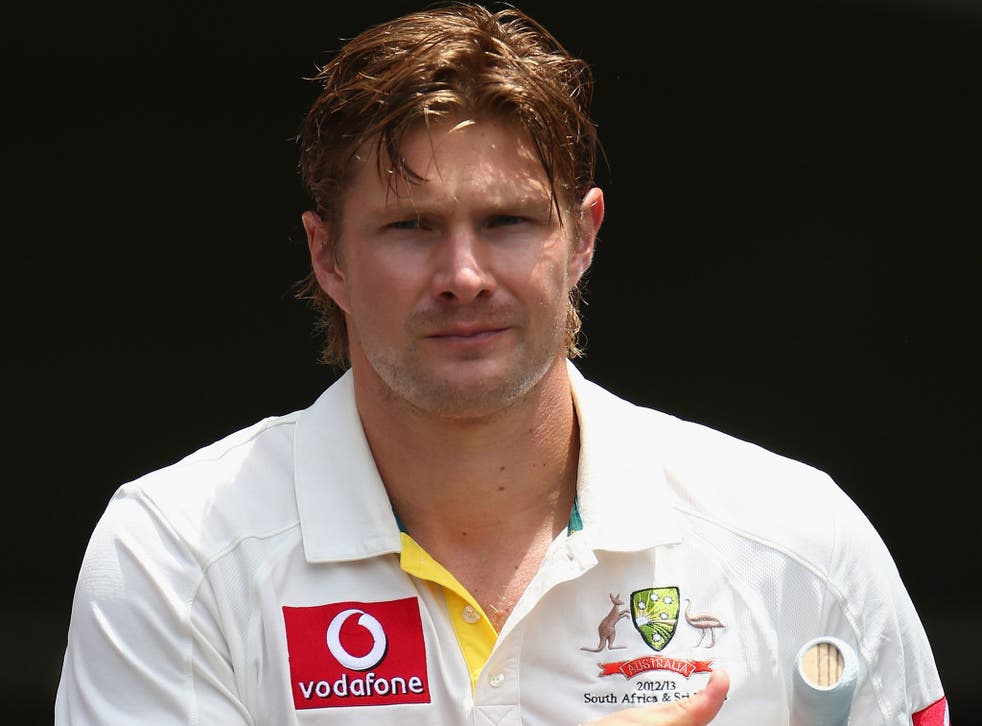 Four Australian cricketers have been kicked out of the side to face India on Thursday for not doing their homework.
James Pattinson, Usman Khawaja, Mitchell Johnson and vice-captain Shane Watson were all given five days to present their thoughts on how the team could improve ahead of the test in Mohali.
This might have been fertile soil for reflection, given the side has lost the last two tests, including a loss by an innings and 135 runs in Hyderabad.
The quartet all failed to deliver their ruminations, either in person or by e-mail, forcing coach Mickey Arthur to draw a "line in the sand."
Watson has reacted angrily to the decision, calling it "very harsh".
He told The Australian newspaper: "Any time you are suspended from a Test match, unless you have done something unbelievably wrong and obviously everyone knows what those rules are - I think it is very harsh.
"In the end I have got to live with it. That is the decision they have made and at this point in time I am at a stage where I have to weigh up my future with what I want to do with my cricket in general.
"I am going to spend the next few weeks with my family and weigh up my options as to exactly which direction I want to go or keep on.
"I am going to have to sit down and work that out with my family. There are a lot more important things in life. I do love playing cricket and that passion is still there and I feel I am in the prime years of my cricket career."
All the other members of the group are thought to have completed the exercise, which required three points on the current state of affairs.
Arthur will now choose eleven from only thirteen men after Brad Haddin joined the squad on Monday. That could yet be reduced to 12 by Matthew Wade's ankle injury.
Arthur said: "I asked the players at the end of the game to give me an individual presentation."
"I wanted three points from each of them technically, mentally and team as to how we were going to get back over the next couple of games, how we were going to get ourselves back into the series.
"This has been the toughest decision that myself, manager Gavin Dovey and captain Michael Clarke have ever had to make.
"It's a tough, tough decision, but the ramifications for that within our team's structure and the message that it sends to all involved in Australian cricket is that we are pretty serious about where we want to take this team.
"I believe those four players unfortunately did not meet my requirements so those four players are not available for selection for this Test match."
Watson and seamer Pattinson featured in the opening two Tests against India, which Khawaja and Johnson both missed. All four will be back in contention for the fourth test in Delhi.
Join our new commenting forum
Join thought-provoking conversations, follow other Independent readers and see their replies