Joe Root left to lament same old flaws as England fall short in first Test against South Africa
The captain expressed his frustration at England's continuing inability to start strongly against their opponents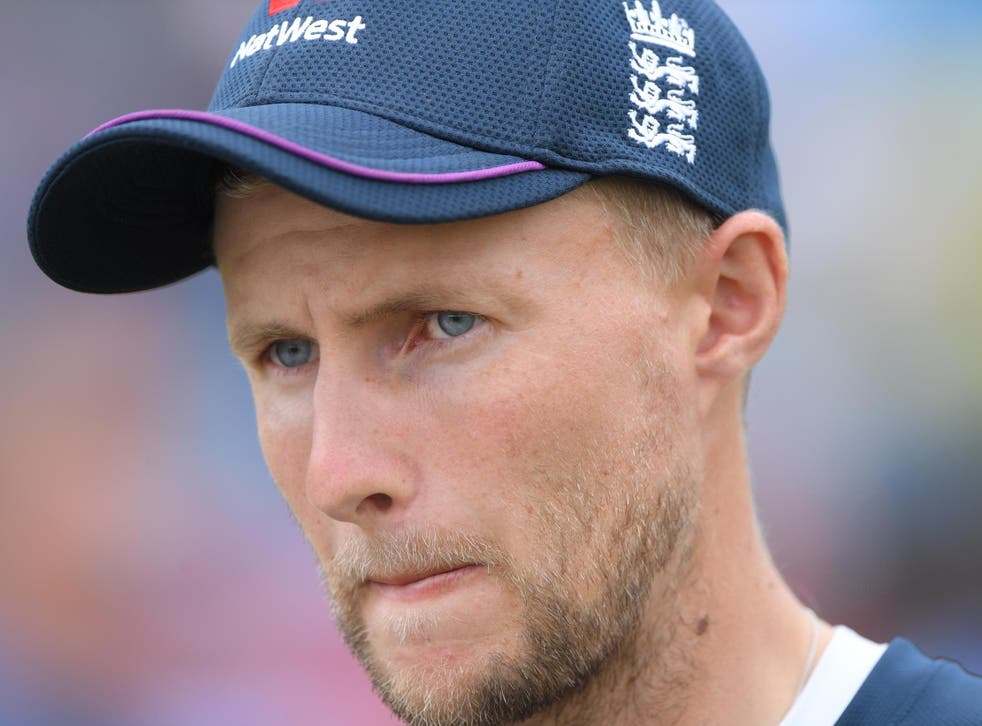 A regular theme of this England side is they bat better in their second innings than their first. But after finishing 2019 with a sixth defeat in 12 Tests, Joe Root implored his team to stop making things difficult for themselves and start with the same clarity they end with.
Even here, in a 107-run defeat to South Africa which puts them 1-0 behind in the four match series, they displayed all the virtues that make strong Test teams. They were watchful and patient, yet were able to score runs without undue risk.
Yet they were also faced with a mammoth target of 376 at a Centurion ground not conducive to last-innings chases. In fact, no one has ever successfully pulled off a chase in excess of 350 in this country since 2010. England's attempt – bowled out for 268 in 96 overs – was the highest fourth innings total at Centurion, which goes some way to show just how much they were up against it.
It was similar at Lord's in July when they recovered from being bowled out for 85 by Ireland to score 303 and win the match. At Headingley in the Ashes, of course, there was the chase of 359 after being rolled for 67. This time, however, there was no turnaround. Defeat was swift and deserved.
"I think the thing that's frustrating me is that when we find ourselves behind the game, we show a lot of character, fight and determination, and we find ways of getting ourselves back into fixtures," bemoaned Root.
South Africa vs England – in pictures

Show all 67
"We need to do that at the start, get ahead of it, and when we get the opportunity to turn the screw, we really need to take it, both with bat and ball. That's where the game was won and lost this time round. We have to learn that lesson very quickly here. We have to know how we are going to exploit the conditions best possibly."
Root was reticent to use illness as an excuse. But after Ben Stokes went down on day one, and with Jos Buttler and Root himself affected on day three, it certainly had an effect on how England performed, especially in the field. Inevitably, though, he ceded it did play a part.
"We're not going to hide behind that as an excuse. But 14 of our squad have been taken ill in the last week and a half. So we've had a lot thrown at us. Everyone has dealt with it the best you can."
As such, it made Root's decision at the toss to bowl first all the more peculiar on a day which happened to be the hottest of the four that saw play. England began well, reducing South Africa to 97 for four, before letting them get away to 284 thanks to Quenton de Kock's 95.
"It felt very 50/50," admitted Root. "You look at the history of this ground and how it would normally unravel throughout a Test match and then you look at the surface in front of you and a five-man seam attack and you think this is a great opportunity to make a real dint.
"You are looking at the game thinking day two should be the best time to bat. As it was we may have let them get a few more runs than we would have liked but it was still a great opportunity to get 30 or 40 past them. Even if we were 30 or 40 short of them, look at the game as it unfolded today, and it's a completely different scenario."
It was a similar story of advantage being ceded and under-performance from a squad who take two steps back with every one forward. They are no clearer to an identity, a style or even a method to succeed in Test cricket as they have done in ODIs, which saw them claim a maiden 50-over World Cup in the summer.
When summing up the year for the Test side, with its four wins, two draws and six losses, and a change of coach from Trevor Bayliss to Chris Silverwood at the end of the summer, Root saw few positives.
"It's been frustrating. It's been quite a big year of transition in Test cricket, a lot of change through the cycle over the year. Look at where we were at the back end of Sri Lanka you thought we were really making strides away from home. I still believe there are a number of signs of things that have improved, but there is still a long way for this team to go.
"It's a determined group of players, you can't fault anyone's effort or desire to want to improve. If over time we can learn these lessons, and find ways of shifting our mentality from the first innings into the second, just like we did in the second game in New Zealand [which England drew] we will give ourselves a much better chance of winning games."
Register for free to continue reading
Registration is a free and easy way to support our truly independent journalism
By registering, you will also enjoy limited access to Premium articles, exclusive newsletters, commenting, and virtual events with our leading journalists
Already have an account? sign in
Register for free to continue reading
Registration is a free and easy way to support our truly independent journalism
By registering, you will also enjoy limited access to Premium articles, exclusive newsletters, commenting, and virtual events with our leading journalists
Already have an account? sign in
Join our new commenting forum
Join thought-provoking conversations, follow other Independent readers and see their replies