Stephen Brenkley: How the MCC's new Mike got it Plum right
The Way I See It: If you had to be named after a fictional character, PG Wodehouse's Mike Jackson would do nicely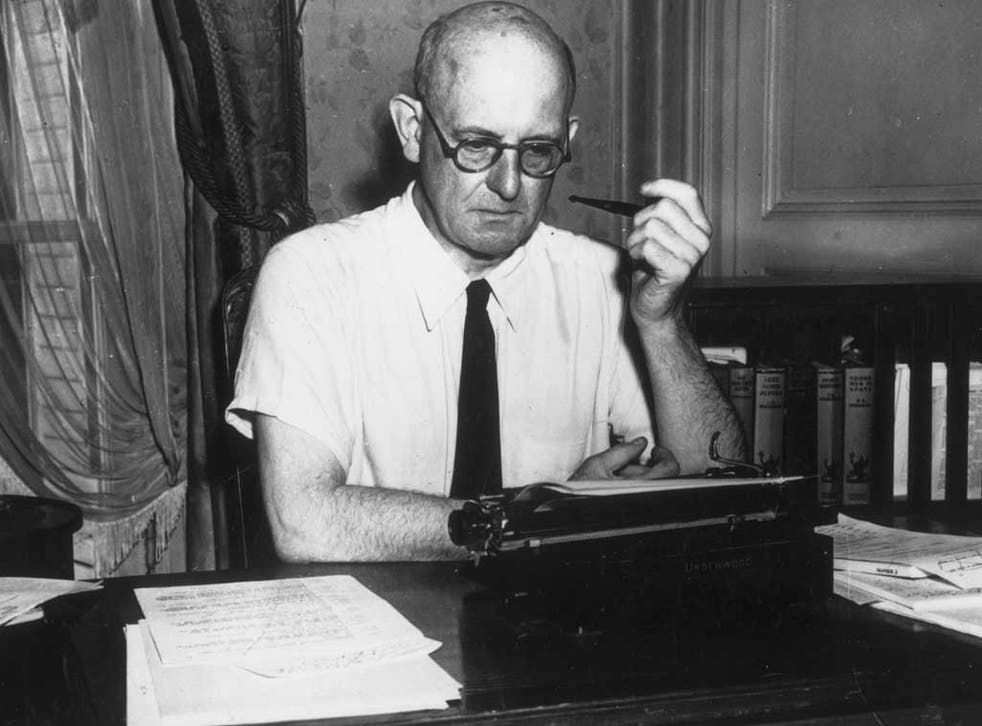 In the long and whimsical history of the position known as the woolsack of cricket, Mike Griffith stands alone. It is not because the next president of MCC is the only person to have played both first-class cricket and international hockey at Lord's.
At cricket, he played in three Varsity matches at the ground, scoring 58 and 82 in the first two, as well as appearing there for Sussex against Middlesex, and at hockey he represented Great Britain against Belgium. Nor is it that he may well be the only president to have spent many of his formative years living at Lord's, because his dad, Billy Griffith, was secretary of MCC.
It is that he is the only president to have been named after a fictional character, as opposed to that scallywag Lord Frederick Beauclerk, who merely sounds like a fictional character. The chap who gave Mike Griffith his handle was the inestimable Mike Jackson, hero of several stories written by the equally inestimable P G Wodehouse long before Bertie Wooster and his manservant Jeeves were created.
Griffith is indubitably proud of the association, though it continues to cause problems even at 68. Banks, lawyers and what might be called official organisations have made a habit of sending back documents asking him to amend it by ensuring his full and proper name is included.
They have never quite brought themselves to say as much but the tone has been this: "Dear Sir, please do not be so juvenile. This is a serious transaction and we note that you have called yourself Mike, an abbreviated, boy's name. Please be sure in future to append your full given name."
To a man, they assume him to be Michael Griffith when he is indeed simply Mike. In full, he is Mike Grenville Griffith, though the middle name, which was also Wodehouse's middle name, was added when he was about five. Perversely, of course, it is probable that young Jackson was probably Michael at home, Mike at school. It is a variation on those football supporters who give their kids the names of all members of the most recent members of the league winning side.
Griffith's father was a friend and long-time correspondent of Wodehouse, despite a 33-year-age difference. They had both been pupils at Dulwich College, where Wodehouse first displayed his writing chops, reporting on the matches of the first XI for which he was a fast bowler alongside Neville Knox, who went on play for England.
That connection led to a comradeship which never faded. Not only was Billy's son named in tribute to Mike Jackson, but Wodehouse was also young Mike's godfather, though they never actually met. If you were to be named after a fictional character, Mike Jackson would do for anyone.
He was the youngest son from a well-to-do cricketing family and three of his four elder brothers all played first-class cricket. Joe, the eldest, was a Test batsman of note. Mike first appeared in magazine form in 1907 when Wodehouse was only 26, and in an eponymously titled book two years later.
What a batsman he was, a selfless public school thoroughbred in Tom Brown mould. He began life at Wrykyn School where he took all before him on the cricket field, but was a bit of a duffer in the classroom, which led to his transfer to Sedleigh School where he met his lifelong friend, another magnificent Wodehouse figure, Psmith.
In the grand story, "The Match With Downing's", in which Jackson scores an unprecedented 277 not out in a total of 471 for 1, against the house run by a tyrannical master, Wodehouse describes him thus: "Mike, on the cricket field, could not have looked anything but a cricketer if he had turned out in a tweed suit and hobnail boots. Cricketer was written all over him – in his walk, in the way he took guard, in his stand at the wickets."
Fortunately for cricket writers, Wodehouse decided to stick to weaving his comical, labyrinthine plots. Jeeves first appeared in 1914. In the reverse of Mike Griffith being named after a fictional character, the archetypal valet was named after a cricketer.
There is still some doubt about the precise genesis, but Wodehouse let it be known in later life that the inspiration was Percy Jeeves, the richly promising, pre-First World War Warwickshire all-rounder. Wodehouse saw him perform at Cheltenham in 1913. In 1916 the real Jeeves was killed in France.
Mike Griffith went on to captain Sussex and played 276 first-class matches. It is an oddity that MCC's president is chosen six months before he actually takes office but the general idea may have caught on. Perhaps it will be unearthed before long that the new manager of the England football team was named after Roy of the Rovers, and who would care then whether he could tell Rs from his elbow?
Join our new commenting forum
Join thought-provoking conversations, follow other Independent readers and see their replies