Top 10 England bowlers of all-time: Stephen Brenkley selects his favourite bowlers, including James Anderson and Ian Botham
Anderson is England's top wicket-taker, but that doesn't mean he's the best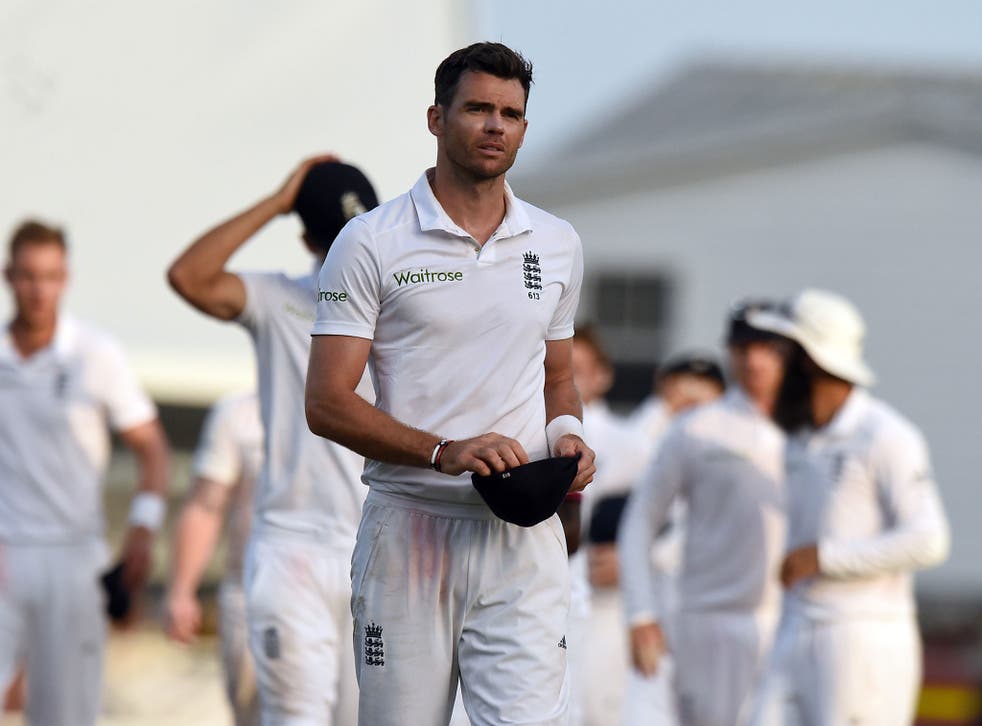 Any list of this nature is subjective and malleable. This one, composed on Wednesday, had probably changed by Thursday.
It is difficult, of course, to justify Sydney Barnes at number one since he has not bowled a ball in international cricket since 1914. No-one who saw him is alive.
But everything about him, the descriptions of his action, style, character, approach, the figures alone make him a natural. He was an independent-minded professional, a bowler before his time.
Two knights Sir Ian Botham and Sir Alec Bedser may be too high. But forces of nature like the former cannot be judged by normal standards and yeoman gladiators like the former should not be underestimated.
Fred Trueman's legend precedes him, he remains the fast bowler every fast bowler should want to be. Of the spinners, Derek Underwood is a personal hero who looked like breaking every record known to man when he took 100 wickets in his first season as a 17-year-old. England talk longingly now of finding a spinner with mystery. He had it.
In truth, Jimmy Anderson is probably too low, suffering from the rose tinted glasses we wear looking at the past. Equally, the thinking man's fast bowler, John Snow, key in two tremendous overseas wins (West Indies in 1968 when they were far from mediocre and Australia in 1970-71) probably should have been in and isn't.
Sydney Barnes
Perhaps greatest of all bowlers. Picked and chose matches, still took 106 Ashes wickets, prominent in great 1911-12 series. Character as austere as medium-fast bowling was parsimonious.
Ian Botham
For five years, utterly irrepressible. Often overlooked how markedly he declined – his first 202 wickets cost 21 runs each, the next 181, 36 - but what a compelling performer.
Harold Larwood
For the Bodyline series alone deserves his place. Won the series, carried can but also had key part in two previous Ashes. A great fast bowler.
Fred Trueman
The legend became almost greater than the bowler. Not quite. A seriously skilful, initially genuine speed merchant, with boundless charisma and a beautiful, durable action.
Hedley Verity
Illustrious left-arm spinner in what was enduring English production line. His 14 wickets in a day at Lord's against Australia in 1934 will never be surpassed.
Alec Bedser
Line and length bowler of immense stamina and resolve. Took 39 wickets in victorious 1953 Ashes, still a record for an England seamer.
Jim Laker
For his deeds in 1956 alone will always be venerated. 46 wickets in the series, 19 in one match, his off-spin was the template for all.
Derek Underwood
Had breakaway tournaments and rebel tours not intervened would probably have set a record still to be beaten. Unique left-arm spinner who offered control and penetration.
Jimmy Anderson
Operating on the sort of pitches he often has, his record is remarkable. True match-winning displays rare but his longevity, his ever increasing skill a joy to behold.
Brian Statham
Under-rated, probably under-capped Lancastrian, should have been Trueman's foil much more often. "If they miss, I hit," he said – and he was right.
Join our new commenting forum
Join thought-provoking conversations, follow other Independent readers and see their replies