World T20: Quiet man Jos Buttler can make a big noise
Somerset wicketkeeper may speak softly but he turns into a beast when you put a bat in his hand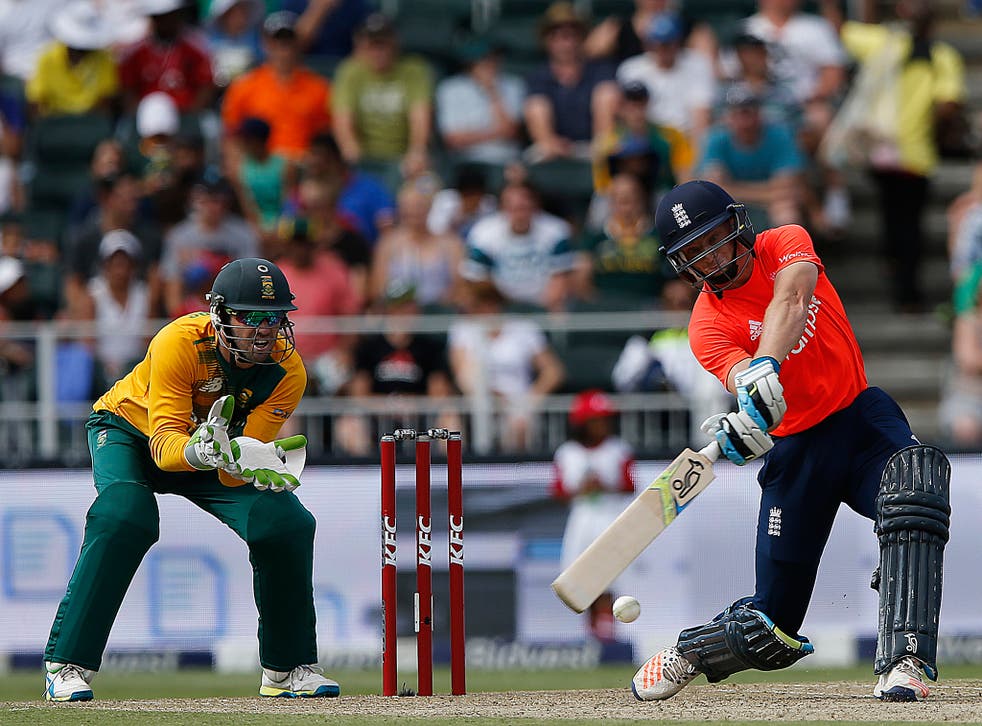 As perhaps the most softly spoken member of this England Twenty20 side, Jos Buttler is in many ways the antithesis of the brashness with which the format has come to be associated.
Put a bat in his hand, though, and this West Country boy is transformed into a very different beast.
In truth it hasn't been the easiest of 12 months for the 25-year-old. Sitting in front of the press as the sun set on a golden Ashes summer at The Oval back in August, Buttler dealt with his failures against Australia with disarming honestly.
"I've had a poor series, there's no getting away from that," he said after being one of the few England batsmen to dig in during the second innings of a match that England would go on to lose heavily. He had reigned in his natural instincts to "scrap" for the side and said that was something he would have to do more to be successful at Test level.
Since then, Buttler has played just two Tests after Jonny Bairstow usurped him as first choice behind the stumps. In the shorter formats, though, he's out there on his own.
Back-to-back centuries against Pakistan then South Africa – the first off just 46 balls, the second from 73 – not only confirmed him as one of the world game's most explosive hitters, they also restored his confidence to go out and do what he does best – score at breakneck speed.
As England prepare to take on the West Indies in Bombay in their opening match of the World Twenty20 on Wednesday, Buttler has the opportunity to build on his burgeoning reputation in front of crowds who appreciate quick runs perhaps more than any other.
Equally crucial from an England perspective is the experience that Buttler brings to this T20 side, having played 42 such internationals since making his debut against India at Old Trafford back in August 2011.
That first cap came just under two years after his first-class debut for Somerset, who had nurtured his preciousness through the county's age-group set-up.
Brian Rose played a crucial role in that development, having seen Buttler as a 14-year-old with an uncanny ability to remind him of a former team-mate during Somerset's golden era of the early 1980s.
"He has always had the same ability as Ian Botham, one of the cleanest strikers of a cricket ball," said Rose, the former director of cricket at Taunton. "He has a similar ability to Ian to hit the ball hard without any real effort."
Buttler can also pepper the boundary almost wherever he chooses. "He's a 360-degree batsman," says his England team-mate, Sam Billings. "He has so many options – that's why he's so difficult to stop once he gets going."
Getting going has, admittedly, taken Buttler more time than he would have liked. It took him 16 ODIs to register his first fifty and 20 T20s to achieve the same milestone.
With England ready to push him up the order – he came in at No 5 in their final T20 against South Africa in Johannesburg last month and scored a blistering 54 off 28 balls – Buttler is well capable of rewriting the country's record books.
He will also be aware that the eyes of Bombay will be on him on Wednesday, with the city's franchise having paid £385,000 for his services in next month's Indian Premier League.
That's unlikely to faze a man who, Test blip apart, is playing with the confidence that befits his ability.
If England are to make a mark in this tournament, his pyrotechnics will be required, almost from the off. England's T20 World Cup campaigns since they were crowned champions in 2010 have been dismal and Buttler's form in them hasn't been anything to write home about.
The Buttler of 2016, though, is a far more complete player and having put his Ashes disappointment behind him, he could very well be one of the main drawcards of the entire tournament.
England's quiet man could be ready to make a considerable racket.
Join our new commenting forum
Join thought-provoking conversations, follow other Independent readers and see their replies