Dave Brailsford and Shane Sutton do nothing to remove suspicions after raising more questions than answers
The top brass at British Cycling fail to see that their image to the public is important in what proved to be a very bad day for Brailsford, Sutton and Sir Bradley Wiggins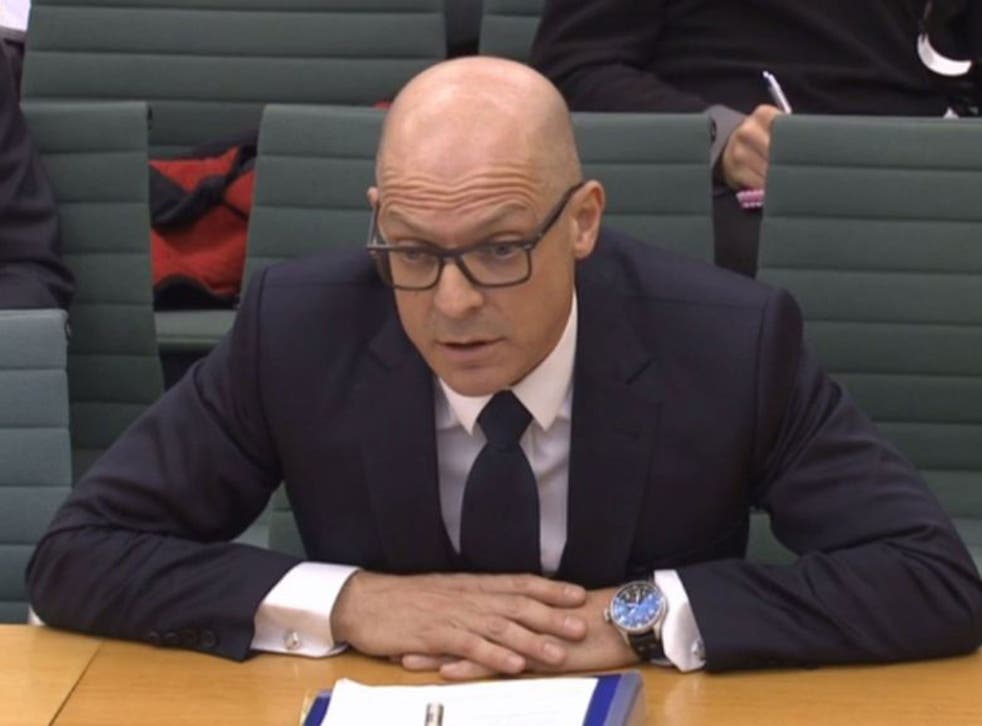 It was Sir Bradley Wiggins, on Sunday night, who gave us the fullest sense of the utter indifference with which some at the top of British Cycling seem to view the way that the team's reputation is being wiped by a fog of contradictions and secrecy, allied to a swaggering self-importance.
Wiggins took to Instagram while the BBC was broadcasting the Sports Personality of the Year awards, in which both his and Chris Froome's omissions from the shortlist stemmed from revelations about a mystery package received by the knight of the realm, which neither he nor anyone in cycling has cared to answer questions about. "They can never take my package," posted Wiggins – revealing precisely no appreciation for the fact that out in the real world, beyond his own world of self-congratulation and hubris, the public has become sceptical and suspicious about him. They want to see the evidence that he is not a cheat.
It required a committee of MPs to drag from Team Sky on Monday information about the contents of a Jiffy bag taken from Manchester by a Team Sky assistant, Simon Cope, for Wiggins' use on the final day of the 2011 Critérium du Dauphiné. The recalcitrance breeds suspicion. So does Team Sky boss Sir Dave Brailsford's initial claim that the courier was in the said location to meet someone who, it later transpired, was 700 miles away. So does Team Sky ostensibly giving Wiggins a powerful drug for severe pollen allergies when he's always said he has suffered none.
In a moment of high, though anticlimactic, drama, Brailsford told the Culture, Media and Sport select committee what he said he had been told by British Cycling doctor, Richard Freeman, was in the bag: a decongestant, Fluimucil, inhaled through a nebuliser to recue mucus. We now await a paper trail to bear out the testimony. Brailsford said an invoicing system would provide one, though if he thought that this disclosure would close the story down, he was wrong.
What we're left on Monday night with was the narrative of how a British Cycling employee was sent hundreds of miles across Europe to deliver a medication which was freely available in local chemists for a price of eight euros and which is next to useless, according to a French consumer group and several individuals who say they have used it.
It was when it was put to Brailsford that his big reveal was a drug not even licensed in the UK that we saw the first crack to the polishing exterior of the man in the sharp suit, waistcoat and cufflinks. "What I have is what I was told," Brailsford said. "I can only relate what I've been told."
Relating information has not recently been his strong point. Claiming his courier was meeting someone who proved to be 700 miles away was his fault, he admitted. "I relayed a running commentary. It wasn't a cover-up. It was what I was being told. I should not have been so hasty…"
Rio 2016 Olympics - in pictures

Show all 74
Nothing Brailsford might say could diminish the sense of obfuscation and dissembling created by his former right-hand man, Shane Sutton, whose testimony to the same committee was a sea of contradictions.
First Sutton said he authorised the Jiffy bag. Then, when asked how he could authorise a package the contents of which he knew nothing, he altered this to "arranging" for its delivery. "Authorised is maybe a bit strong," he said. "The doc asked me, 'Do you know anyone coming down, logistics-wise? I need some stuff delivering. I didn't know what it was."
First Sutton said Wiggins' severe long-term asthma demanded injections of triamcinolone, a powerful corticosteroid which can cause substantial weight loss. Then he recalled it was for an "illness he had on the day," for which Freeman later told him: 'Brad's been sorted.' "A slip of the tongue," Sutton said.
Bradley Wiggins says he did not seek unfair advantage from drugs
Sutton's tolerance threshold was substantially lower than Brailsford's. He very nearly blew when the committee's quietly persistent Wrexham MP Ian Lucas put to him the truth which was screaming to be spoken: that the cloud of doping which has hung over cycling and Team Sky's proclamations about being the "cleanest in the world" demanded that Sutton ask what was in the package he was authorising - or 'arranging'.
"You sit there and being British should be embracing the success and not looking for a question," the Australian Sutton shot back. "I'm upset that you question the integrity of our team. It's aligned to All Blacks [for success] and I'm upset you are questioning in that way. I'm upset…."
Without knowing it, the man was driving at the core of the delusion in all this. British Cycling's success has become so absolute and its acclaim so substantial that they think they are unimpeachable. Some of them think that scrutiny's a joke. They forget that perceptions matter. Though they are too self-important to know it, it was a very bad day for their sport.
Join our new commenting forum
Join thought-provoking conversations, follow other Independent readers and see their replies