Heavier Sir Bradley Wiggins adds weight to the idea that his Tour days may be over
Time trials are the way ahead as he gains over a stone for forthcoming World Championships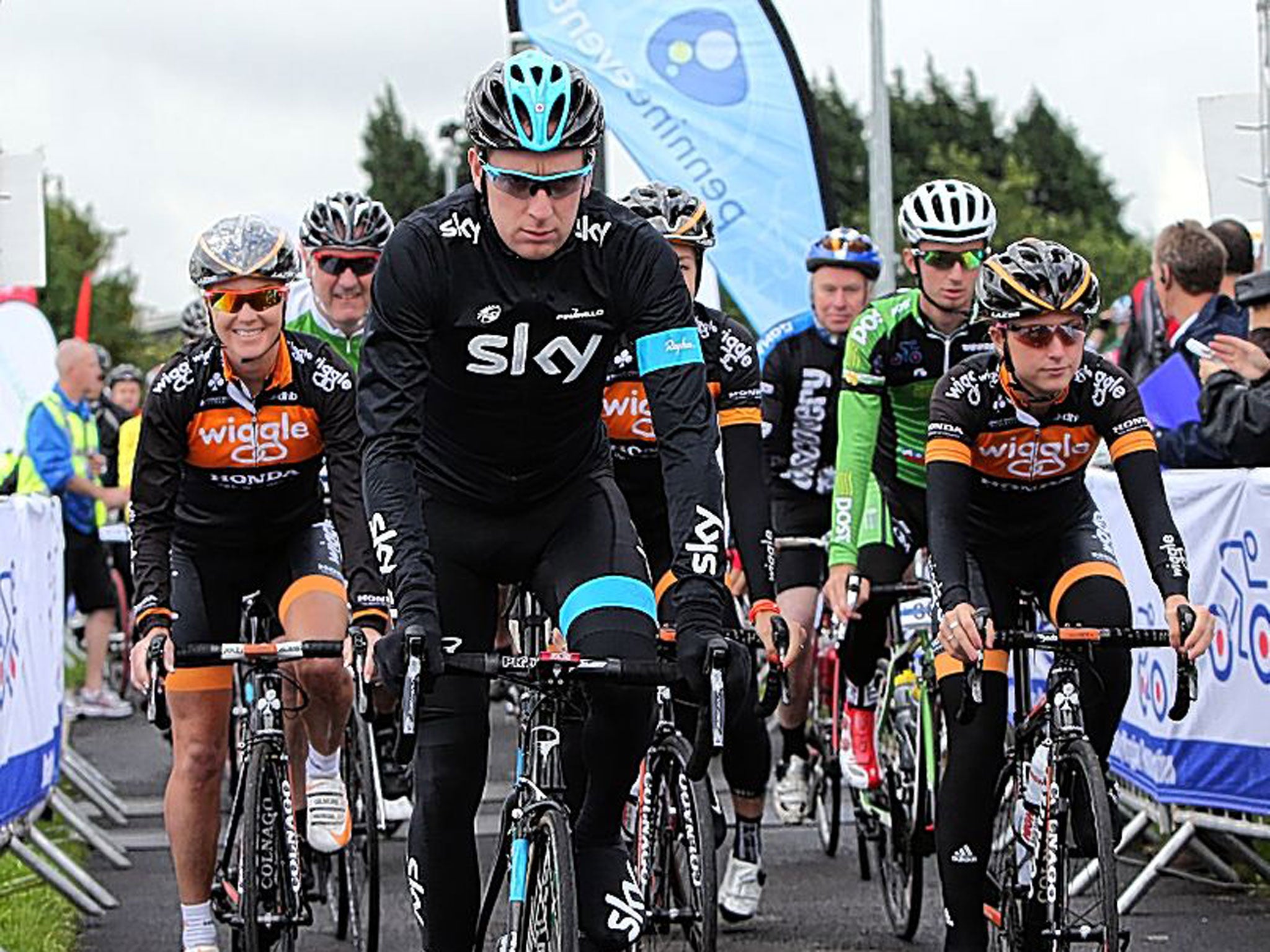 Sir Bradley Wiggins has revealed that he will be a remarkable 8kg (18lb) heavier in next month's road World Championships in Italy than when he won last year's Tour de France, a significant transformation which may point to a strategic shift from Grand Tour to time trial competitor.
Wiggins' ability to gain and lose weight rapidly – his loss of 6kg for the 2010 Tour de France was surprising for such a slim athlete – means that he would be capable of shedding the kilos again in time for next year's Tour de France. But Wiggins has already said that if next year's Tour is as mountainous as this year's, Chris Froome will be the stronger rider and putting on more than a stone for the World Championships – to be staged in Florence – shows that he is no longer willing to compromise his performance in time trial events by maintaining his lighter Tour weight.
"It's been a complete contrast because it was always a compromise training for time trials as I had to be so light," Wiggins told The Independent after completing an event in Lancashire in aid of the Bradley Wiggins Foundation. "Now we've gone completely the other way and I've had to put weight on. That's been quite nice actually. Bizarre. My climbing is going to be affected massively by it. By the time I get to the worlds I'm going to be 7kg or 8kg heavier than when I won the Tour. I'll notice it. I noticed it in Poland [where he won the 37km time trial in the country's Tour last week]. You're carrying extra weight. It's hard."
Wiggins' plans for 2014 remain uncertain – he repeated today that his participation in next year's Tour de France was out of his hands and in those of Team Sky's selectors – and the team's general manager, Sir Dave Brailsford, recently declined to say whether Wiggins would switch from Grand Tours to one-day races and time trials.
In his most candid discussion yet of his absence from this year's Tour de France, which was enforced by a chest infection and a knee injury, Wiggins said that the break had enabled him to put his life and career into some badly needed order and to deal with injury problems which might have ended the French event early for him in any case.
"There comes a point when you say enough's enough," Wiggins reflected. "Sometimes you need space in your head. When it's a forced rest, those are the times when you get down to sitting there and [reflecting]. Knowing the Tour is going on without you is when you really sit down to reflect and get back to the basics and stop taking things for granted. Those are the times you think about what it really took to get to the top in the first place."
Wiggins suggested that this year's Tour result handed winner Froome the right to lead Sky's team at next year's Tour and diluted the two cyclists' rivalry. "If anything, it makes it his space now and I think he has earned the right to go and lead the team again next year and do it all again," Wiggins said. "We are not friends away from sport but you can get too caught up with this friends thing. I don't talk to anyone [in the team] outside of team events."
Hundreds of cyclists competed alongside Wiggins at the Ride With Brad event on the roads he uses to train, around Clitheroe and the Trough of Bowland. His foundation was set up last year to promote sport in the community.
Join our commenting forum
Join thought-provoking conversations, follow other Independent readers and see their replies