Sir Bradley Wiggins lashes out at 'malicious witch hunt' and calls for Ukad to reveal its source
Wiggins claimed in a statement that he had been through 'living hell' during the UK Anti-Doping's 14-month investigation into British Cycling and Team Sky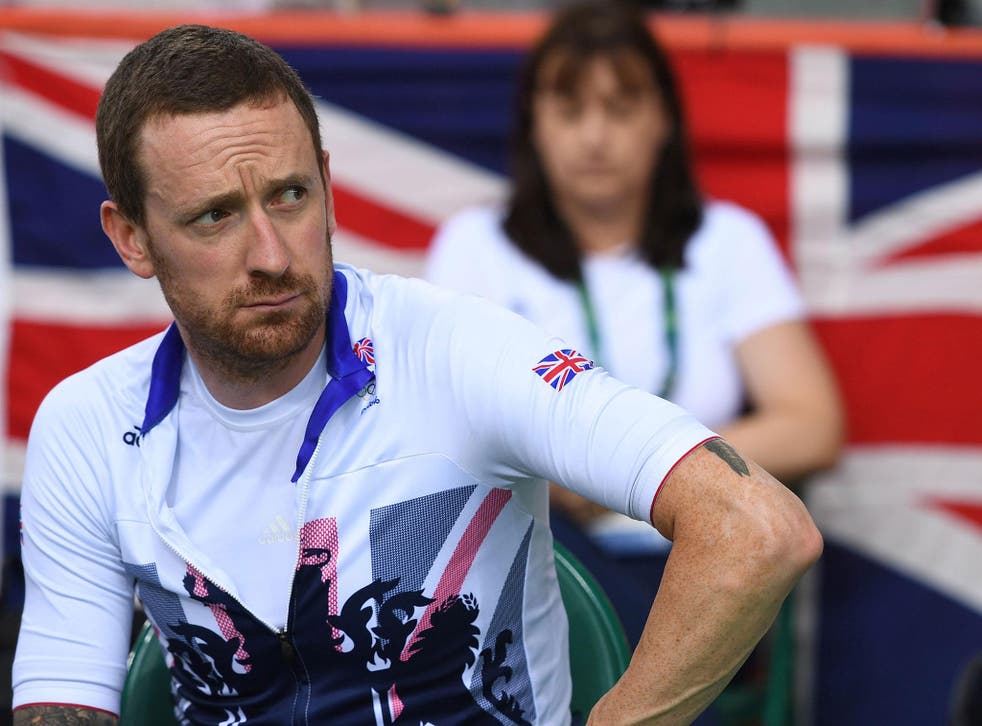 Sir Bradley Wiggins has lashed at what he claims has been "a malicious witch hunt", following UK Anti-Doping's (Ukad) decision to close its investigation into British Cycling and Team Sky.
On Wednesday Ukad deemed it "impossible" to determine the contents of the Jiffy bag delivered to Wiggins at the Critérium du Dauphiné in June 2011, and confirmed that no anti-doping charges will be brought against the cyclist or two cycling bodies. It added that the investigation had been "hampered" by British Cycling's lack of accurate medical records.
The announcement means Ukad's expensive and draining 14-month investigation has provided more questions than answers, and it now seems likely that the contents of the contentious package delivered to Team Sky will never be known.
Despite the chairman of the digital, culture, media and sport select committee Damian Collins MP warning that the announcement was "not an exoneration of anyone", Wiggins hit out over the investigation in a strongly worded statement.
"I welcome Ukad's confirmation...regarding the so-called 'jiffy bag' allegations," it read. "Being accused of any doping indiscretion is the worst possible thing for any professional sportsperson, especially when it is without any solid factual basis and you know the allegation to be categorically untrue."
The 37-year-old criticised the press coverage of the case, and said he had kept his silence despite "the commentators and professional riders wading in without knowing all the facts. This period of time has been a living hell for me and my family, full of innuendo and speculation. At times it has felt nothing less than a malicious witch hunt."
Wiggins reserved his strongest criticism for Ukad and demanded the anti-doping body reveal the source behind leaked information which sparked the expensive 14-month investigation, claiming it is now in the public interest to release full details of the process.
He insisted he had done everything in his power to assist Ukad's inquiries, conducting a 90-minute interview and handing over medical records. "I have not subsequently been contacted by Ukad to query anything I said or any information I provided," he said.
The former Olympic champion and Tour de France winner also stressed that medical documentation of his treatment was something out of his control, and that throughout his career he relied on the professional team around him including "medical practitioners".
In March the head of Ukad, Nicole Sapstead, strongly criticised the record keeping of British Cycling in front of a parliamentary committee, and Wiggins backed this criticism in his statement, saying: "Had the infrastructure for precise record keeping been in place this investigation would have never started."
But despite this, Wiggins defended the physician embroiled in the investigation, Dr Richard Freeman, who failed to produce documents detailing purchase of Fluimucil, the decongestant drug he claimed was in the jiffy bag. Freeman later said his laptop with relevant information had been stolen while on holiday. He resigned from British Cycling last month due to bad health.
"I have always felt, and still feel, that he is a very good physician and treated me and others with great care and respect," Wiggins said.
Join our new commenting forum
Join thought-provoking conversations, follow other Independent readers and see their replies