Tijl De Decker, winner of U23 Paris-Roubaix, dies aged 22 after training crash
The talented young rider was placed in a coma after the incident involving a car but did not survive, his team Lotto Dstny announced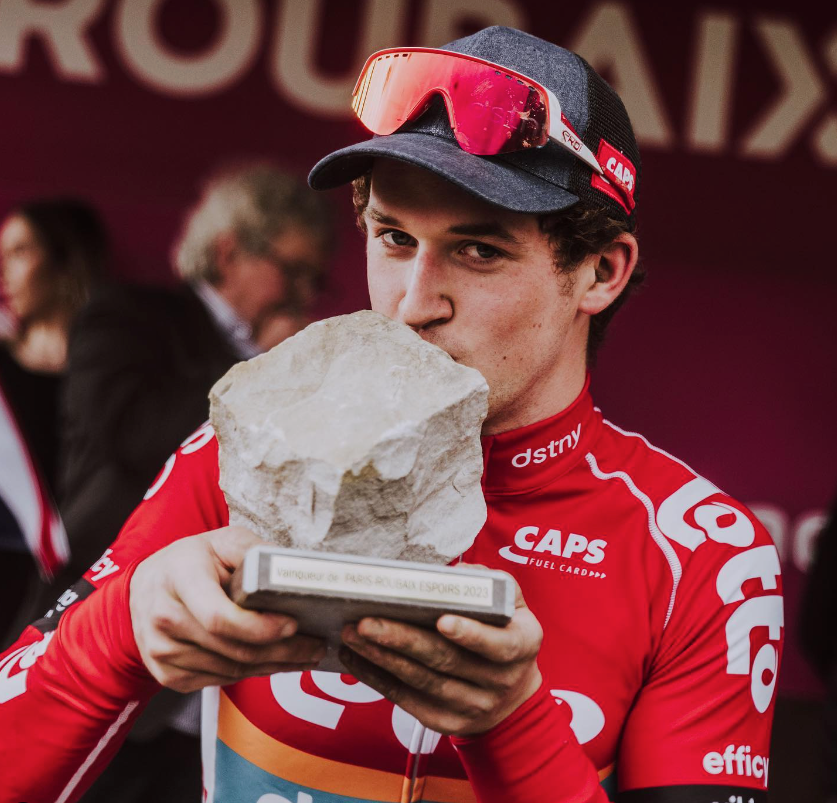 Tijl De Decker, a talented young Belgian cyclist who won this year's under-23 Paris-Roubaix, has died following a crash in training in the small town of Lier near Antwerp.
De Decker, 22, was taken to Antwerp University Hospital for surgery on Wednesday following the incident, and was later placed in a medically induced coma.
It is with great sadness that we announce the passing of Tijl De Decker, following a training accident past Wednesday," his team Lotto Dstny announced on social media. "The team is heartbroken by this news and sends all of its love and thoughts to Tijl's family and loved ones in this incredibly difficult time."
In a statement to Belgian news outlet Het Nieuwsblad, Lier police suggested De Decker was hit by a car driver.
"The accident took place on a public road, outside the centre," the statement read. "The cyclist was seriously injured and taken to hospital ... A traffic expert from the public prosecutor's office has arrived on site, an investigation is underway into the exact circumstances. I can confirm that a passenger car was involved in the accident."
De Decker signed his first professional contract in July after impressing for Lotto-Dstny's reserve team with a podium finish at Brussel-Opwijk and a stage win on the Tour of Taiwan, and was preparing to move up to the senior team next year.
His death comes only two months after Swiss rider Gino Mader died after crashing into a ravine at the Tour de Suisse.