When cycling meets 'war games' – Tour de France: Unchained revitalises Netflix's well-worn format
The format may be well worn by now but Netflix delivers another compelling look behind the curtain at the Tour de France, writes Lawrence Ostlere
Wednesday 14 June 2023 13:28 BST
Comments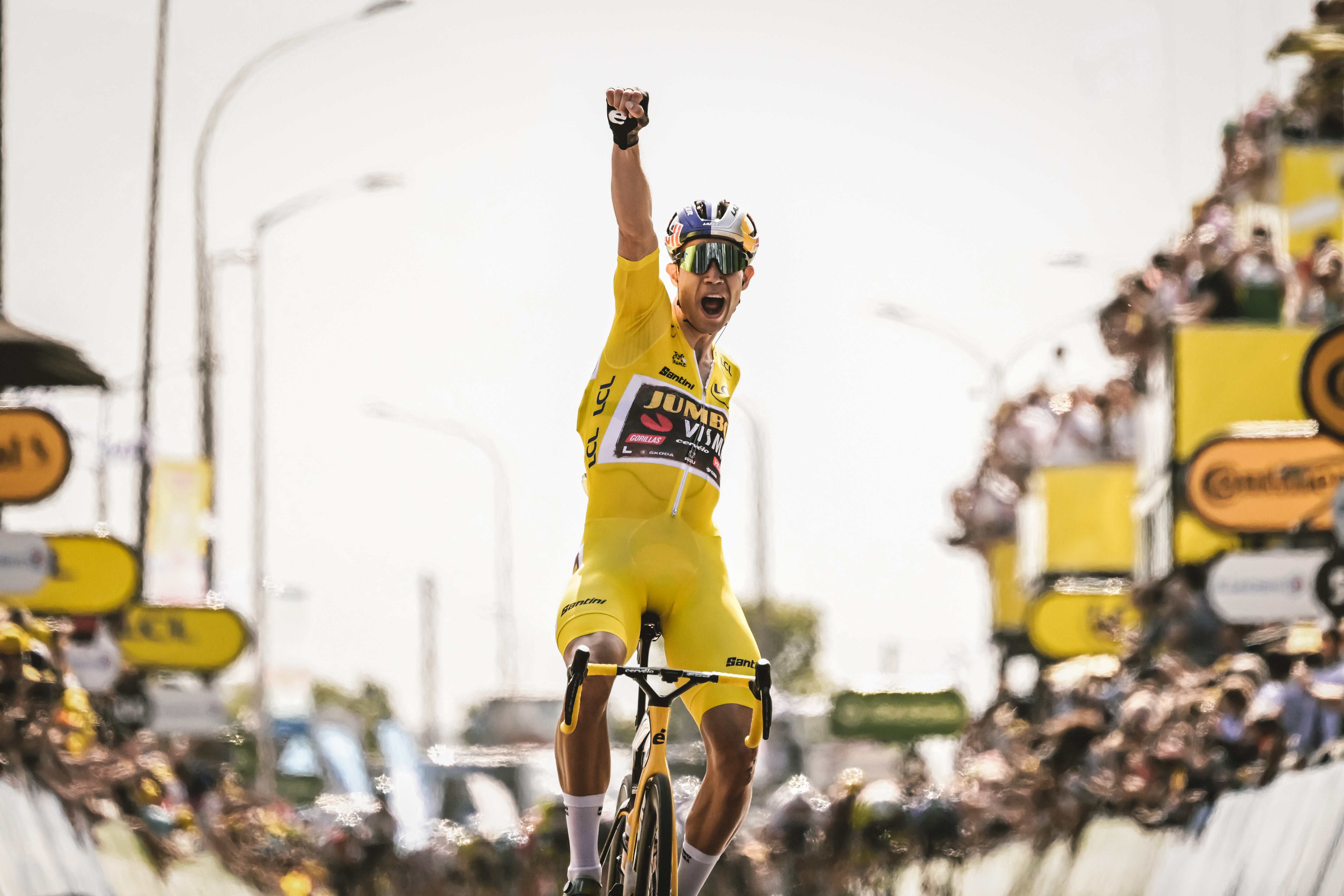 An empty chair in a dark room. A bearded man with a distinctly European flavour walks in and sits down, stares directly into the camera and introduces himself. He explains why this race is the biggest and the best, why it means everything, why the stakes are so high he might be shot or beheaded or at the very least sacked if he loses.
It cuts to his home in a beautiful rural location where his beautiful family are sitting around a beautiful old table having dinner, and they discuss the peril of his job. Then it cuts to the race, and his voice is describing the teammate he doesn't really like, and on screen that teammate is beating him, or double-crossing him, or just looking a bit shifty.
Stop me if you've seen this one before. Netflix is back with another behind-the-scenes sport docuseries, following in the footsteps of Break Point, Full Swing and Drive to Survive. The producer James Gay-Rees was behind the brilliant movie documentaries Amy, Maradona and Oasis: Supersonic before focusing on sports series with colleague Paul Martin, and they have struck gold with a format that manages to reel in both the discerning sports fan and the curious passer-by.
So perhaps it is no surprise that watching Tour de France: Unchained feels an awful lot like an episode of, say, Drive to Survive. Then again, while it may all feel a little familiar, each sport delivers something a little different. Delving deep into tennis reveals the mental and physical grind of the tour; beneath golf's surface is the psychological torment of a maddening game; Formula One is laced with danger in a cut-throat industry. What makes the Tour de France unique is the constant pain and suffering the riders endure, and the "war games" between rival teams that unfolds in real time on the road.
Unchained tells the story of the 2022 Tour, capturing the 21 stages across eight episodes. At the heart of the series is an epic duel between the double reigning champion, Tadej Pogacar, and the Danish pretender, Jonas Vingegaard. Vingegaard explains how he was working in a fish factory a few years ago until Jumbo-Visma took a chance on his potential. Bizarrely for a man from such a flat country, the highest mountains have become his strength, but he admits he will need his teammates to succeed. "To beat Pogacar, you cannot do it alone."
Pogacar is two years younger than Vingegaard but he is presented as the all-powerful superstar of cycling, which seems about right. Not only can he stand more suffering than most, he actively enjoys it. "Pogacar is a masochist," commentator David Millar explains to camera. "But he's a sadist too."
The series captures the growing stress of the leading protagonists and their teams, and brings out the tension within Vingegaard's Jumbo-Visma as his multi-talented teammate Wout van Aert tries to find a balance between personal glory and team targets. Interviews reveal just how annoyed Vingegaard was by one of Van Aert's solo surges to victory.
Ineos Grenadiers get plenty of attention, with a visit to the home of Geraint Thomas and a focus on Britain's rising star, Tom Pidcock.
And it is not just the strongest teams which hog the limelight. An early episode captures AG2R's Ben O'Connor, the Australian who finished fourth the previous year, carrying the hopes of the French underdogs. When a scan reveals he has torn his hamstring, O'Connor thinks his race is over, but his unhinged team principal insists it is merely a scratch and demands he gets back on his bike next day. Incredibly, O'Connor completes another stage of the Tour with a shredded leg muscle before hobbling out of the race.
One of the more poignant episodes follows Thibaut Pinot, the lovable Frenchman who has always carried home expectations wherever he goes. The cameras show him in his happy place, on his farm in Melisey – "donkeys bring me a pleasure I don't get from most humans," he says – and capture his frustration as he tries to rekindle his form of yesteryear. "I don't like letting people down," he says. "Sometimes I wish I was less popular and more successful."
Ultimately the show delivers exactly what it promises: enough drama, tension and human interest to entertain the non-cycling fan, with plenty of original insight for those who watched every pedal stroke of the 2022 Tour and know exactly what's coming around the next corner. Yes, the format is well-worn by now. But then this is the Tour de France, an epic race deserving of the full Netflix treatment, and Unchained is yet another compelling volume in the collection.
Join our commenting forum
Join thought-provoking conversations, follow other Independent readers and see their replies