10 things to hate about a 48-team World Cup
Fifa today approved World Cups of 48 teams, starting from 2026. Here's why it's a bad idea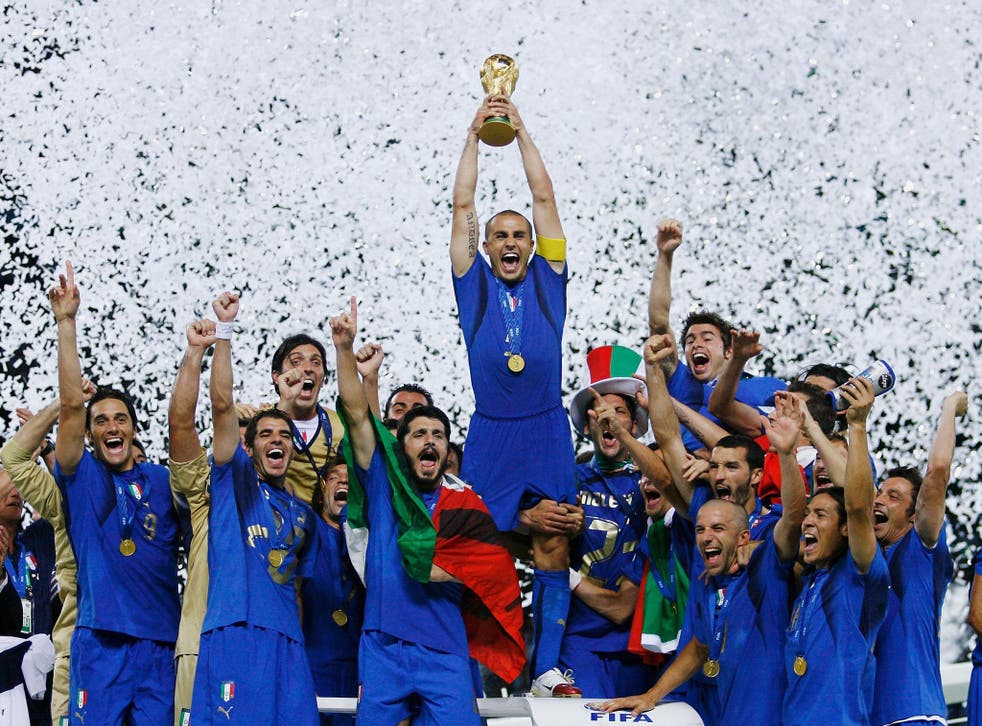 Fifa will expand the World Cup to 48 teams, adding 16 extra nations to the 2026 tournament which is likely to be held in North America.
President Gianni Infantino's favoured plan — for 16 three-team groups with the top two advancing to a round of 32 — was unanimously approved Tuesday by the Fifa Council.
It meets Infantino's election pledge of a bigger World Cup, and should help fund promised raises for Fifa's 211 member federations.
With 80 matches instead of 64, Fifa forecasts the equivalent of $1 billion extra income at current rates from broadcasting and sponsor deals, plus ticket sales, compared to $5.5 billion revenue forecast for the 2018 World Cup in Russia.
Fifa projects an increased profit of $640 million despite some extra operating costs and prize money for teams, which is great for them.
But here's why it's a bad idea for everyone else:
1. There's still no guarantee the best teams will go
If the allocations for each continental federation were determined along the lines of Fifa's own world rankings, the proposed 2026 World Cup would look very different.
Europe currently sends 13 teams, expected to grow to 16 or 17. However, Uefa boasts 27 of the top 47-ranked nations on the planet, meaning a glut of top teams would miss out while minnows will take their place.
If you're going to make it bigger, at least try and make it better.
2. More fears over collusion
Three-team groups are an utterly, utterly dreadful idea.
It will allow more teams to go into their final group game knowing what result they need to go through and threatens a number of matches turning out like the anschluss game, also known as The Disgrace of Gijón, where West Germany and Austria played out a non-aggression pact to assure their mutual progression to the knockout phase.
3. More dead rubbers
Three-team groups also lead to more dead rubbers.
Needless to say, this isn't a good thing for any tournament.
4. World Cup wallcharts will be the size of a house
And, even worse than that, you will need a fairly advanced grip of algorithmic functions or similar if you are to work out all of the permutations.
Too many teams means too many games.
5. The group stage will be a waste of time
Sixteen groups of three teams will play 48 games to eliminate just 12 teams before the knockout phase begins.
That is the sort of inefficiency that only Fifa could dream up.
6. It would ruin much of qualification
South America's qualification group is one of the few things still worth watching in international football outside big tournaments.
And while a historically successful continent should have plenty of representation at the World Cup, the fact remains that these proposals would see seven out of the ten Conmebol teams qualify for the 2026 World Cup should a South American side win their playoff.
It will diminish the level of qualifying, especially the later games, as star players are rested or simply pull out for dead rubber qualifying games.
7. The draw will go on forever
Lord knows Fifa loves to drag out a tournament draw but imagine what it will be like when there are 16 pots, 48 balls and 48 tiny bits of scrunched up paper. Wake us up when it's over.
8. The Panini sticker album will be like War and Peace...
And cost a lot more to put together. It has been estimated that a football fan has to spend nearly £400 to collect all 640 stickers for the Panini World Cup album.
If the number of teams increases by 50 per cent - and therefore the number of players too - then that will have to be reflected in the pricing.
9. England could go out in a penalty shootout before the knockout stage even begins
While the format of the tournament is yet to be finalised, it has been suggested that a penalty shootout could be used to settle draws in the group stages.
Having lost six out of their last seven penalty shootouts, do they really need more chances to do the same?
10. Where will it stop?
First it was 24, then it was 32 and now it's an eye-watering 48.
Given that the only logic seems to be to add to the ever-increasing piles of gold accumulating in the vaults of each national football federation, who is to say it stops here?
By 2034 we could be seeing a World Cup where more teams go to the finals than don't!
Join our new commenting forum
Join thought-provoking conversations, follow other Independent readers and see their replies