Arsenal manager Mikel Arteta delivers 'positive' update on Pierre-Emerick Aubameyang's recovery from malaria
The Gabon international has had some "tough moments" but there is hope he could play again for Arsenal this campaign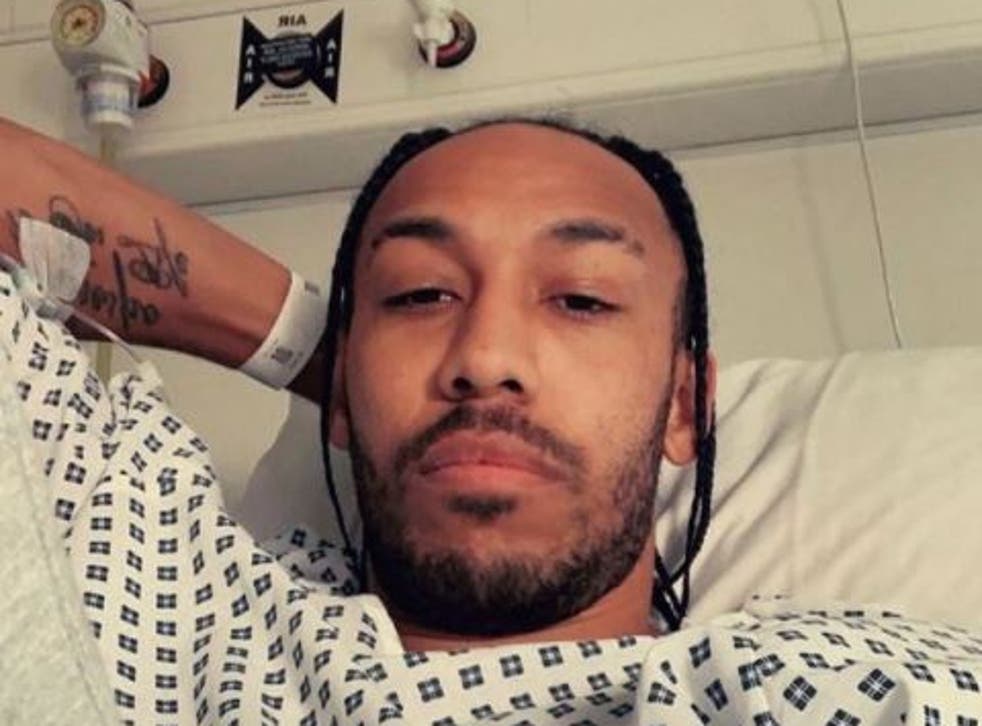 Arsenal captain Pierre-Emerick Aubameyang is in a "much better place" as he continues his recovery from malaria, according to his manager Mikel Arteta, who says he is hopeful the striker will return before the end of the season.
Aubameyang announced that he had contracted the disease while on international duty with Gabon in March, after the club had initially said he was unavailable due to illness.
The striker had spent time in hospital but Arteta said he was looking better after returning to the club's training ground on Wednesday this week for the first time since feeling unwell.
Asked if Aubameyang might play again this season, Arteta told Sky Sports: "Well I hope so.
"The way he was looking yesterday, he was in a much better place and hopefully once he has started to feel better and he regains a bit of the weight that he's lost, he's going to be able to train and at that moment with the desire that he has to be back, I'm pretty positive that that will be the case.
"He's still being checked by the doctors, it's taking him a while. It's a difficult disease to go through. He had some tough moments and we just want to give him every single tool to make him available and fit as quick as possible, because we need him."
Arsenal are in the semi-finals of the Europa League and will face Villareal over two legs on 29 April and 6 May.
The Gunners play Everton in the Premier League on Friday night.
Join our new commenting forum
Join thought-provoking conversations, follow other Independent readers and see their replies