Aston Villa vs Burnley postponed two hours before kick-off after Covid-19 outbreak
The league has arranged for a managers' meeting on Monday to discuss how to proceed after a sixth top-flight game was called off this weekend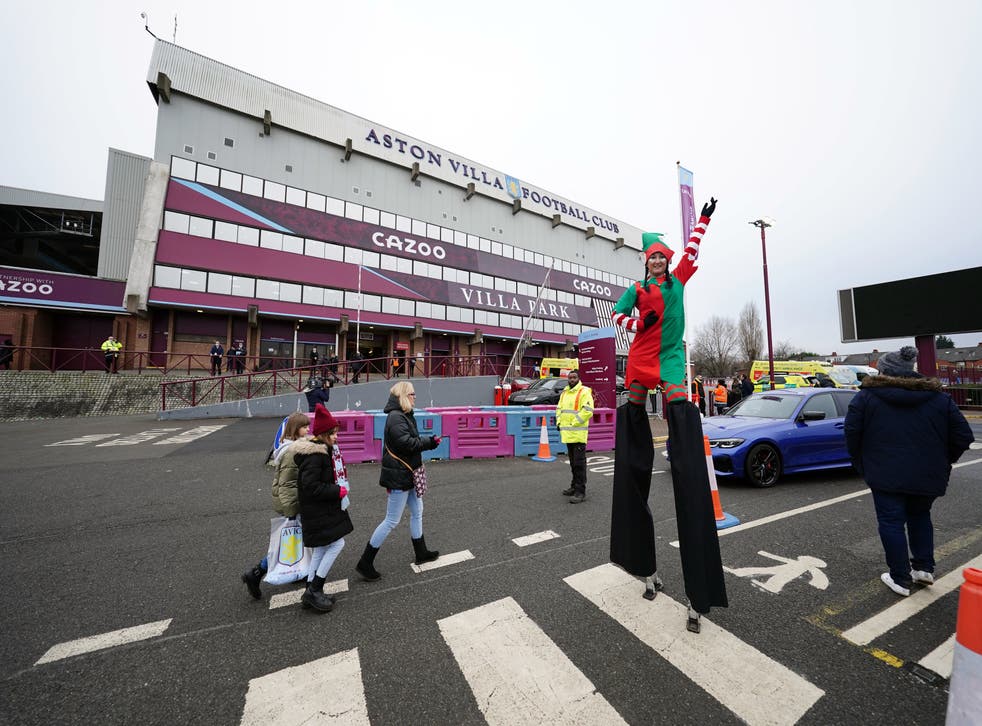 Aston Villa vs Burnley has been postponed barely two hours before kick-off due to an outbreak of Covid-19 among the home squad.
The Premier League match was scheduled to kick-off at 3pm GMT on Saturday at Villa Park. However, Villa recorded fresh positive cases of the coronavirus overnight leaving them so short of available players that the league's board accepted the club's request to call off the match, with official news going out at 12.40pm, just two hours and 20 minutes before the game was due to start.
A Premier League statement read: "After reviewing all the new information provided by Aston Villa this morning and receiving separate medical advice, the Board approved the request as a result of the club not having enough players to field a team. This decision was based on the number of COVID-19 cases, injuries and illness.
"The League understands the decision to postpone the match at such short notice will frustrate and disappoint supporters, and apologises for the inconvenience and disruption caused."
The decision leaves only four Premier League matches this weekend, as it stands: Leeds vs Arsenal at 5.30pm later on Saturday, before Newcastle vs Manchester City, Wolves vs Chelsea and Tottenham vs Liverpool on Sunday.
The statement added: "The remaining four Premier League matches due to be played this weekend are currently scheduled to proceed as planned."
The league has arranged for a managers' meeting on Monday to discuss how to proceed.
Villa manager Steven Gerrard said on Friday: "On the back of what a lot of managers have said, we want the same thing which is for the the game to continue. There are obviously a lot of concerns and a lot of unanswered questions."
Each decision is taken on a case-by-case basis, but clubs are guided that if 14 or more players are available then permission will not be granted to postpone. Clubs will be expected to utilise under-21 players with suitable experience in the Premier League, the EFL or overseas.
However the board do also consider medical advice from clubs on whether it is deemed to be an uncontrollable outbreak, in which case it is seen as unsafe to bring players together.
Register for free to continue reading
Registration is a free and easy way to support our truly independent journalism
By registering, you will also enjoy limited access to Premium articles, exclusive newsletters, commenting, and virtual events with our leading journalists
Already have an account? sign in
Register for free to continue reading
Registration is a free and easy way to support our truly independent journalism
By registering, you will also enjoy limited access to Premium articles, exclusive newsletters, commenting, and virtual events with our leading journalists
Already have an account? sign in
Join our new commenting forum
Join thought-provoking conversations, follow other Independent readers and see their replies