Barcelona in a 'critical' situation after Champions League defeat, says Sergio Busquets
Ronald Koeman is under mounting pressure after Barcelona began their Champions League campaign with back-to-back defeats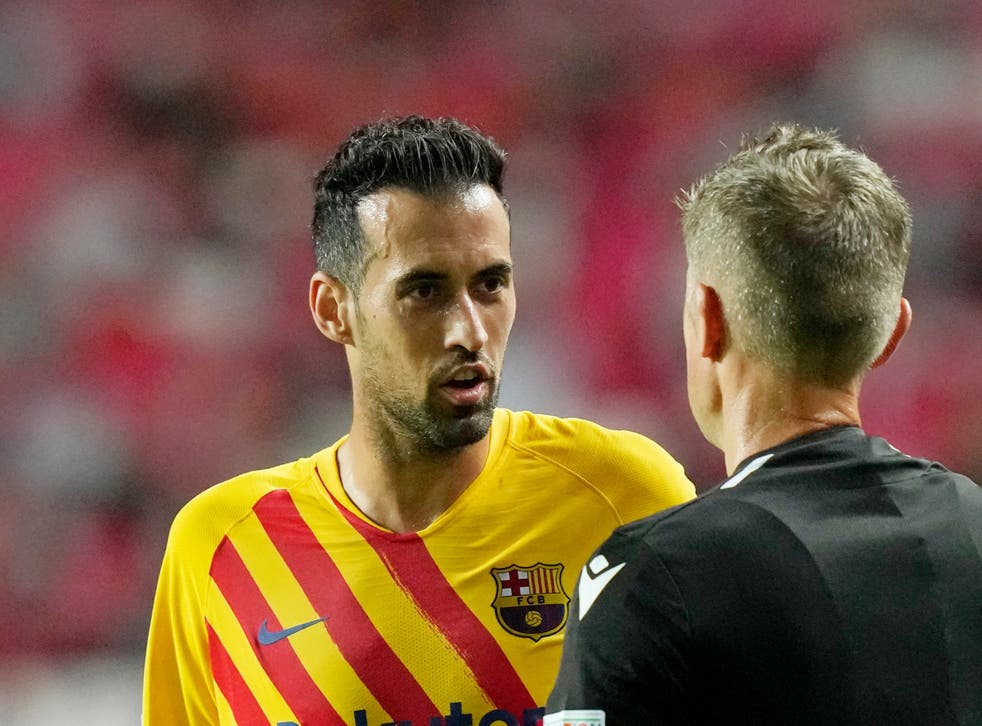 Barcelona midfielder Sergio Busquets has said the club are in a "critical" situation following their 3-0 defeat to Benfica in the Champions League.
Ronald Koeman's side are bottom of Group E after losing their first two matches of the competition for the first time since 1972-73, having been beaten by Bayern Munich by the same scoreline in their opening match at the Nou Camp.
The former Barcelona defender and Netherlands international is facing calls for the sack and the Catalan club did not register a shot on target in their defeat at the Estadio de Luz.
Barcelona, who have also dropped points to Cadiz and Levante in La Liga, are still coming to terms with the departure of Lionel Messi this summer but Busquets insisted that the responsibility for the team's poor start to the season must be shared around the club.
"It's easy to sack the manager. But the truth is we're all responsible for this situation. And it's a critical one, to be honest," Busquets said.
"But we are still only two games into the group and we need to focus on fighting back. We need to beat Dynamo Kyiv twice and watch what our rivals do. There's a long road left in this group and we have to try to stay positive.
"We had chances but I'm not too sure if we got any of them on target. Statistics only say so much - if we didn't put one on target that still doesn't mean we didn't create good opportunities.
"When we pushed up in the match Benfica broke and went one-on-one against our centre-halves. Two goals came that way."
Barcelona travel to La Liga champions Atletico Madrid on Saturday, where they will face former forwards Luiz Suarez and Antoine Griezmann.
Frenkie de Jong added: "I can't talk about Koeman, it's not for me to say. I don't think changing the coach can solve anything.
"We are trying everything, working hard in training, we are trying our best on the field but today was not our day, that is clear."
Join our new commenting forum
Join thought-provoking conversations, follow other Independent readers and see their replies