Third time lucky would be nice – Chelsea's Ben Chilwell sets sights on Euro 2024
The 26-year-old has collected just 18 caps, having made his senior international debut in 2018.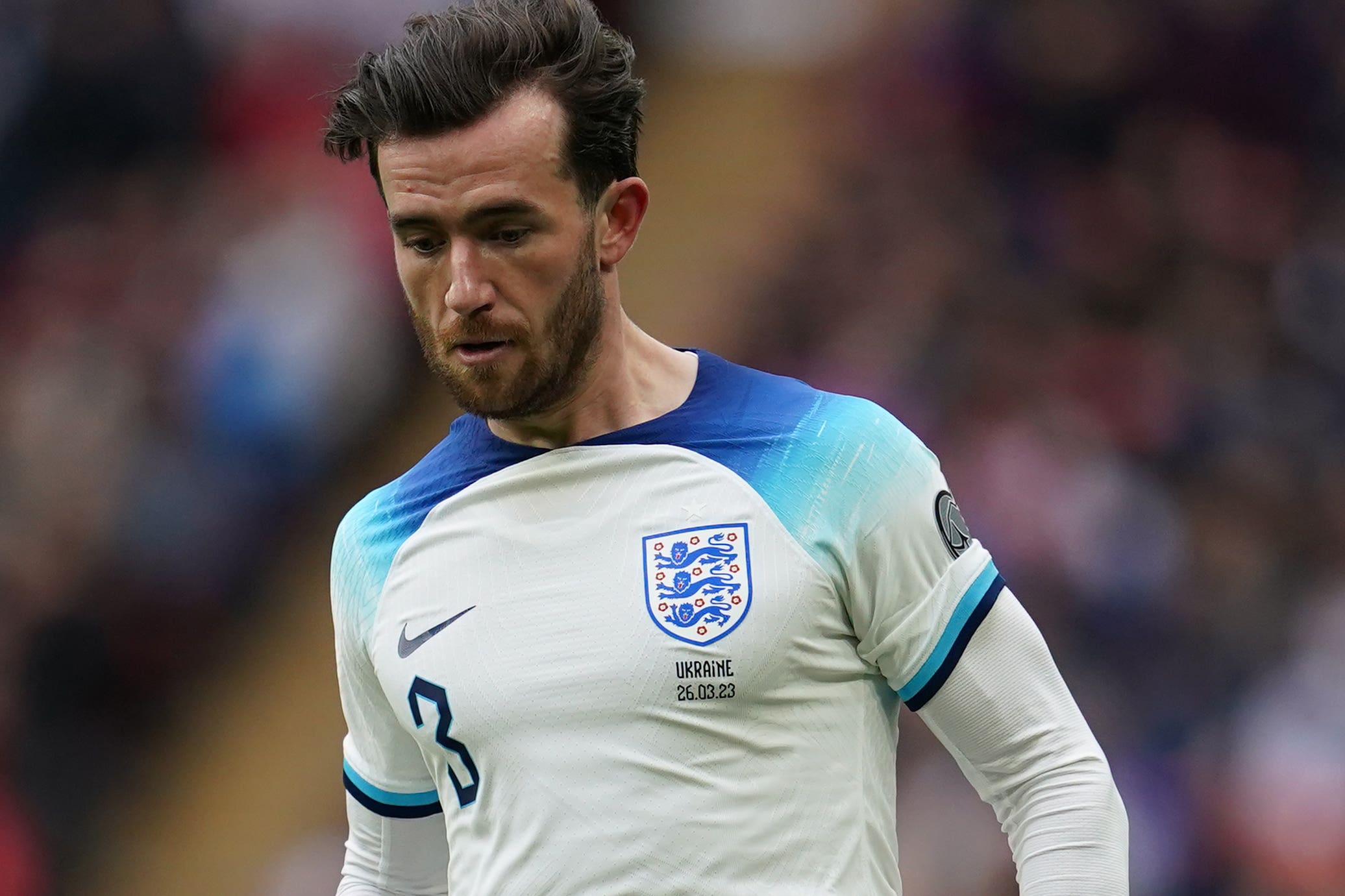 Ben Chilwell hopes next summer's European Championship will prove third time lucky, having had to sit on his hands during the last edition before missing the World Cup through injury.
Gareth Southgate is not blessed with options at left-back, but a mixture of misfortune and injury has restricted the 26-year-old to just 18 caps since making his debut in 2018.
That frustration means Chilwell, a Champions League winner with Chelsea, is still waiting to make his first appearance at a major international tournament.
Chilwell went to the rearranged Euros two years ago, but – as well as having to self-isolate due to coronavirus regulations – was overlooked in favour of Kieran Trippier and Luke Shaw.
The pair were the left-back options again 18 months later in Qatar as a hamstring injury ruled out the Chelsea full-back, who is hoping to catch a break at Euro 2024.
"I missed the World Cup, but I was at the Euros and didn't play," Chilwell told talkSPORT and BBC Radio 5 live.
"Of course, Germany in the summer is something I am really looking forward to.
"I am hoping to have a great season with Chelsea and England, that will put me in good stead, and I can hopefully go out to Germany and do well."
It has long been a case of when rather than if England's place at Euro 2024 is rubberstamped, with their qualification campaign continuing against Ukraine in Poland this Saturday.
Chilwell said "third time lucky would be nice" as he looked ahead to next summer's finals in Germany and few would back against him fulfilling that goal given his ability to dig deep and overcome disappointment.
"I think you have to be strong mentally to come through a lot of stuff that I've gone through and a lot of stuff that a lot of footballers go through," the left-back, who does not have injured Shaw to compete with this month, said.
"You don't get to become a professional football player without having ups and downs, and it is a cliche but it really is about how you deal with them.
"I love playing football, so that's what I always come back to when I when I'm going through the tough times."
Chilwell is not alone in dealing with frustrating periods on the sidelines for Chelsea and England, with right-back Reece James laid low again right now with a hamstring complaint.
"Everyone talks about how strong we are as a team at Chelsea when me and Reece play together," said the 26-year-old, who is captaining the Blues in James' absence. "Of course, we want to play more together. We're trying!
"Hopefully Reece can be back in the next few weeks and I am feeling good physically so hopefully, when Reece is back, push on and do well for the rest of the season."
The hope at Chelsea is that Mauricio Pochettino will bring improved robustness and fitness to the group on top of on-field improvements.
Chilwell says the new head coach's pre-season regime was as gruelling as people say, but it has left him feeling the "best I've felt physically in a long time".
"The manager was constant in telling us that this is only for our benefit," he said.
"It's going to make our bodies more robust, we're going to be able to play more games this season, less injuries.
"So we all completely bought into it and so far, personally, I'm feeling like that is the case and, like I said, feeling the best I felt physically in a long time.
"Hopefully I can stay injury-free for the season and then going into the summer as well."
Chilwell is confident that with a little patience Chelsea "will come good" under Pochettino as the former Argentina international looks to shape a large squad full of new faces and promise into a coherent, effective unit.
Among the ex-Tottenham manager's tactical tweaks in the opening weeks of the season has been a new advanced role for the 26-year-old.
"It's not even been wing-back, it's been on the wing," Chilwell said. "Over the past few years, I've gone from left-back to left wing-back to left wing… playing striker in a few years!
"It's something new (but) something that isn't completely new to me, to be honest.
"When I've been playing left wing-back, they're kind of similar positions that I get in occasionally that I've found myself in this season.
"I'm playing up there and the expectation when you're playing in a front three is to, of course, score goals and get assists.
"That's something that hopefully I can build on in the next few weeks and decision-making, when to shoot, when to pass.
"Of course, I'd like to have contributed with a few more so far this season but, like I said, I'm working hard to put that right."