Chloe Kelly says World Cup final loss will not stunt growth of women's football
The Manchester City star believes the Lionesses' achievements will only increase interest the women's game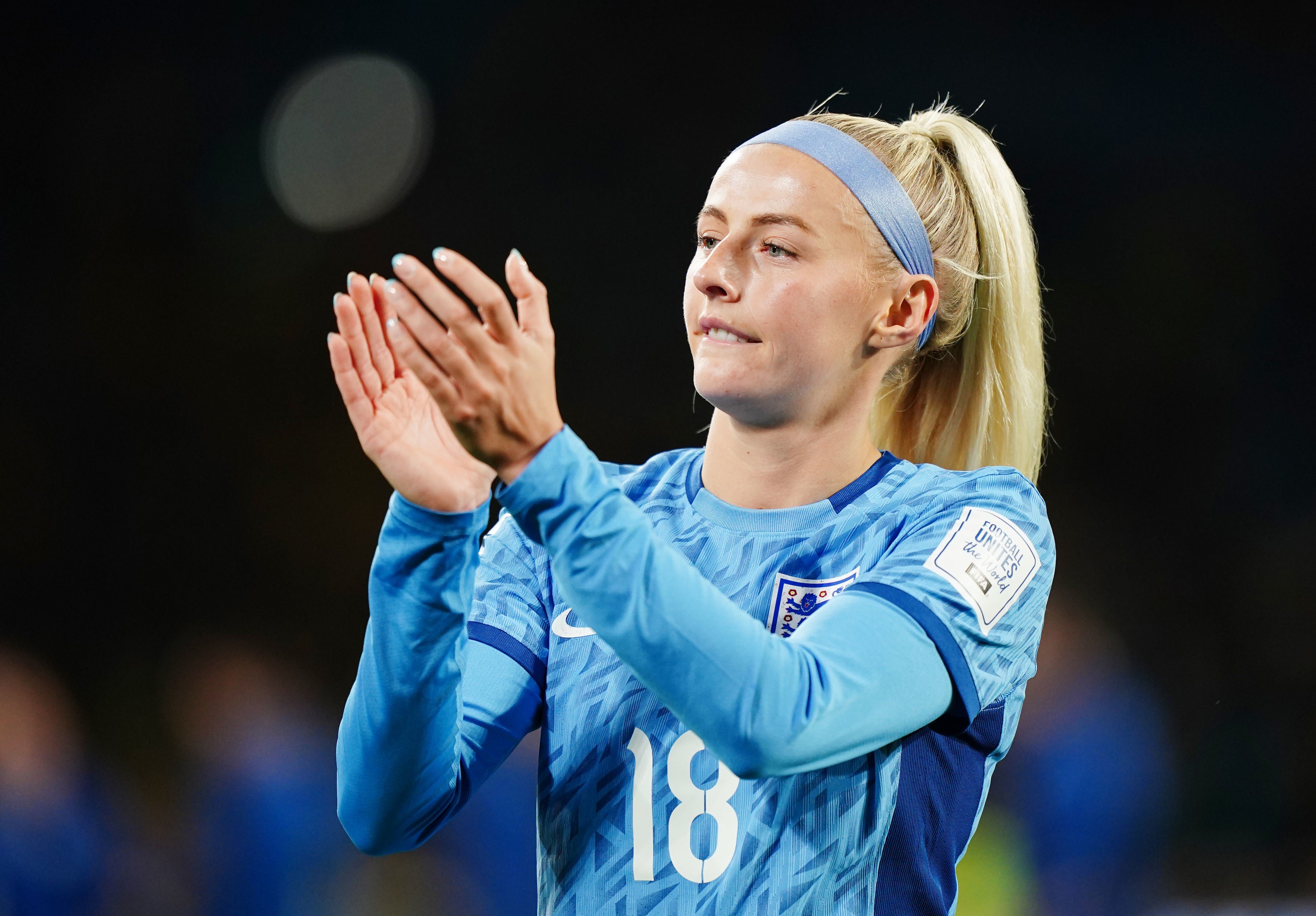 England striker Chloe Kelly expects the women's game to continue growing in the country despite the Lionesses' World Cup final heartbreak.
The Manchester City forward, match-winner in the Euro 2022 final, this time experienced the heartbreak of defeat as England were beaten by Spain in Sydney last month.
But the 25-year-old looks on the tournament as a whole as a positive experience that is only likely to generate further interest in the sport.
She feels proof of that came on Thursday as City announced a new agreement with baby gear brand Joie to become the new naming rights partner of their Academy Stadium.
"It was a great summer, and a great summer for women's football and England," said Kelly, "It's great to be winning the Euros and then going on to a World Cup final. It's great for the country and great for the women's game.
"That success obviously brings deals like this to the women's game, which is really important for the growth of the game. It is exciting and there is a lot to come still."
Kelly has already put the disappointment of the World Cup final loss behind her as she focuses on pre-season training with City.
She said: "It's good to get back in with the team, get back on the pitch, keep learning, find those relationships again and keep building on last season.
"Of course I'm not on top of my game as it's still pre-season - I don't want to peak too early - and it is really important we build as we go.
"Starting the season well is really important but I think as we go we need to get better. It's important not starting where we need to be at the end of the season. We need to be consistent throughout."
After missing out on honours last term, and narrowly falling short of a Champions League spot, Kelly is determined for the team to make its mark.
She added: "We want to be winning trophies. It is really important for us to be doing that, and Champions League football - we need to be in it and we need to be pushing for that."
Manchester City begin their Women's Super League campaign with a trip to West Ham on October 1 but prior to the start of the WSL, Kelly will return to the international fold for Nations League games against Scotland and the Netherlands on September 22 and 26 respectively.
England manager Sarina Wiegman has expressed concern at the scheduling of the matches so soon after the end of the World Cup in Australia.
"It is important we recover well," Kelly said. "We need to look after our bodies in these moments."
Join our commenting forum
Join thought-provoking conversations, follow other Independent readers and see their replies