Cristiano Ronaldo declares his rivalry with Lionel Messi 'is over'
Ronaldo and Messi have moved to Saudi Arabia and the United States respectively as they reach the winter of their illustrious careers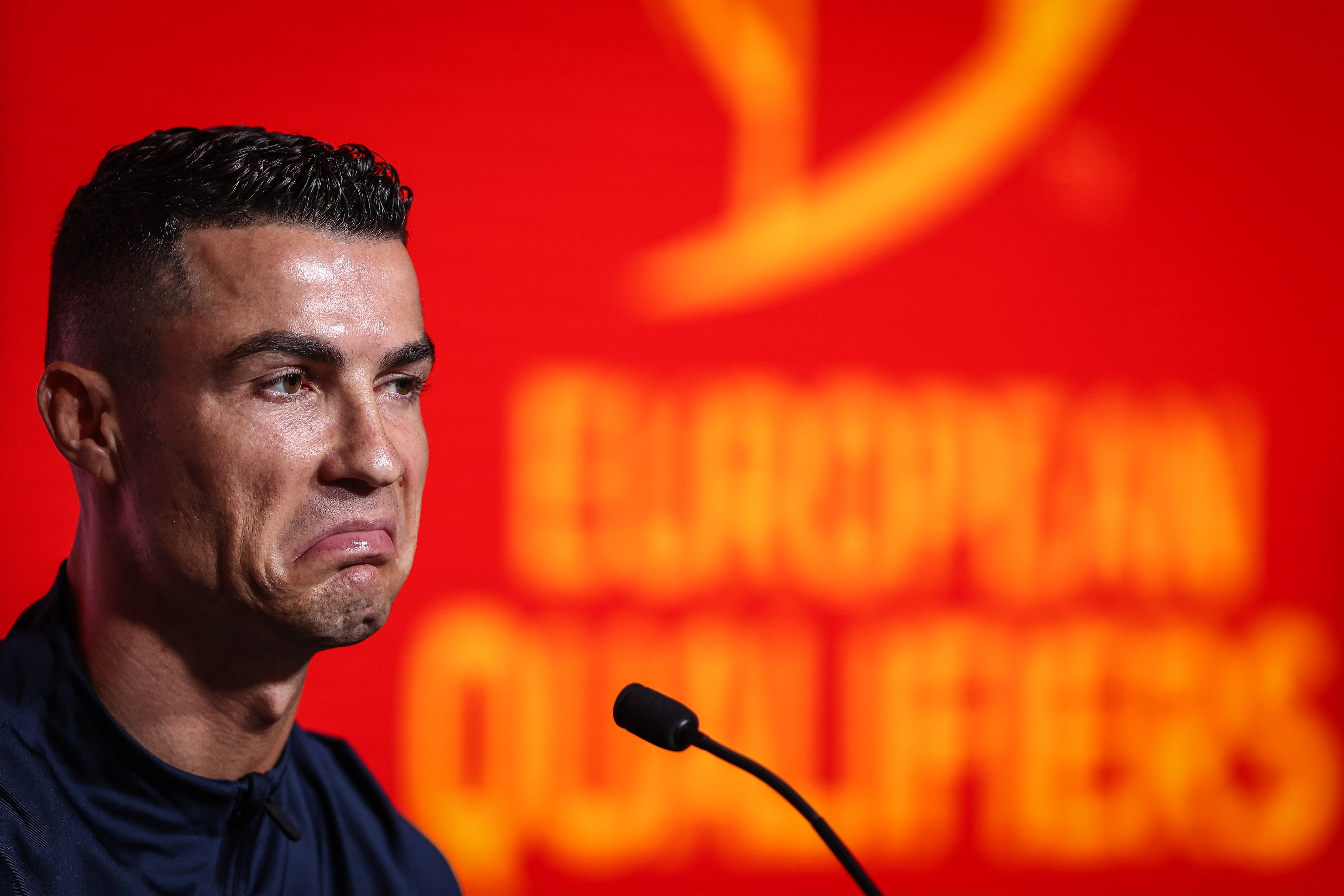 Cristiano Ronaldo has declared his rivalry with Lionel Messi "is over".
Messi and Ronaldo won 12 Ballons d'Or between them during a 13-year streak between 2008 and 2021 – broken only by Luka Modric in 2018 and the absence of an award in 2020 due to the Covid pandemic. The pair repeatedly locked horns in classic meetings between Barcelona and Real Madrid in a golden age of Spanish football, as they vied for the title of being the best player in the world.
Messi, 36, is set to win a record eighth Ballon d'Or at next month's award ceremony in Paris after leading Argentina to the World Cup in Qatar, while the 38-year-old Ronaldo was left off the shortlist for the first time in over a decade.
That is likely to provide fuel for Messi's supporters who say he is the greatest player of their generation, and perhaps of all time, and stoke the embers of their rivalry, but Ronaldo says there is no need for fans to "hate" either player.
"Hatred? I don't see things like that, the rivalry is over," he said, speaking ahead of Portugal's Euro 2024 qualifier with Slovakia on Friday. "It was good, spectators liked it. Those who like Cristiano Ronaldo don't have to hate Messi and vice versa."
Ronaldo joined Saudi Pro League side Al-Nassr in January and helped them to finish second in the table last season. He has scored 26 goals in 30 games so far for the club, clocking up his 850th career goal in the process.
Messi meanwhile has been equally influential in his early Inter Miami career, scoring 11 goals in 11 games and steering them to the Leagues Cup trophy.
"We've done well, we have changed the history of football," Ronaldo said. "We are respected all over the world, that's the most important thing.
"He's followed his path and I have followed mine, regardless of playing outside of Europe. From what I've seen, he's been doing well and so have I. The legacy lives on, but I don't see the rivalry like that.
"We shared the stage many times, it was 15 years. I'm not saying we're friends, I've never had dinner with him, but we're professional colleagues and we respect each other."
Portugal, who are currently top of qualifying Group J, play second-placed Slovakia in Bratislava before hosting third-place Luxembourg in Faro on Monday.
Join our commenting forum
Join thought-provoking conversations, follow other Independent readers and see their replies