Why Europa League offers unmissable opportunity to Premier League sides
Liverpool will be favourites for the Europa League, while Aston Villa will be contending for the Europa Conference League too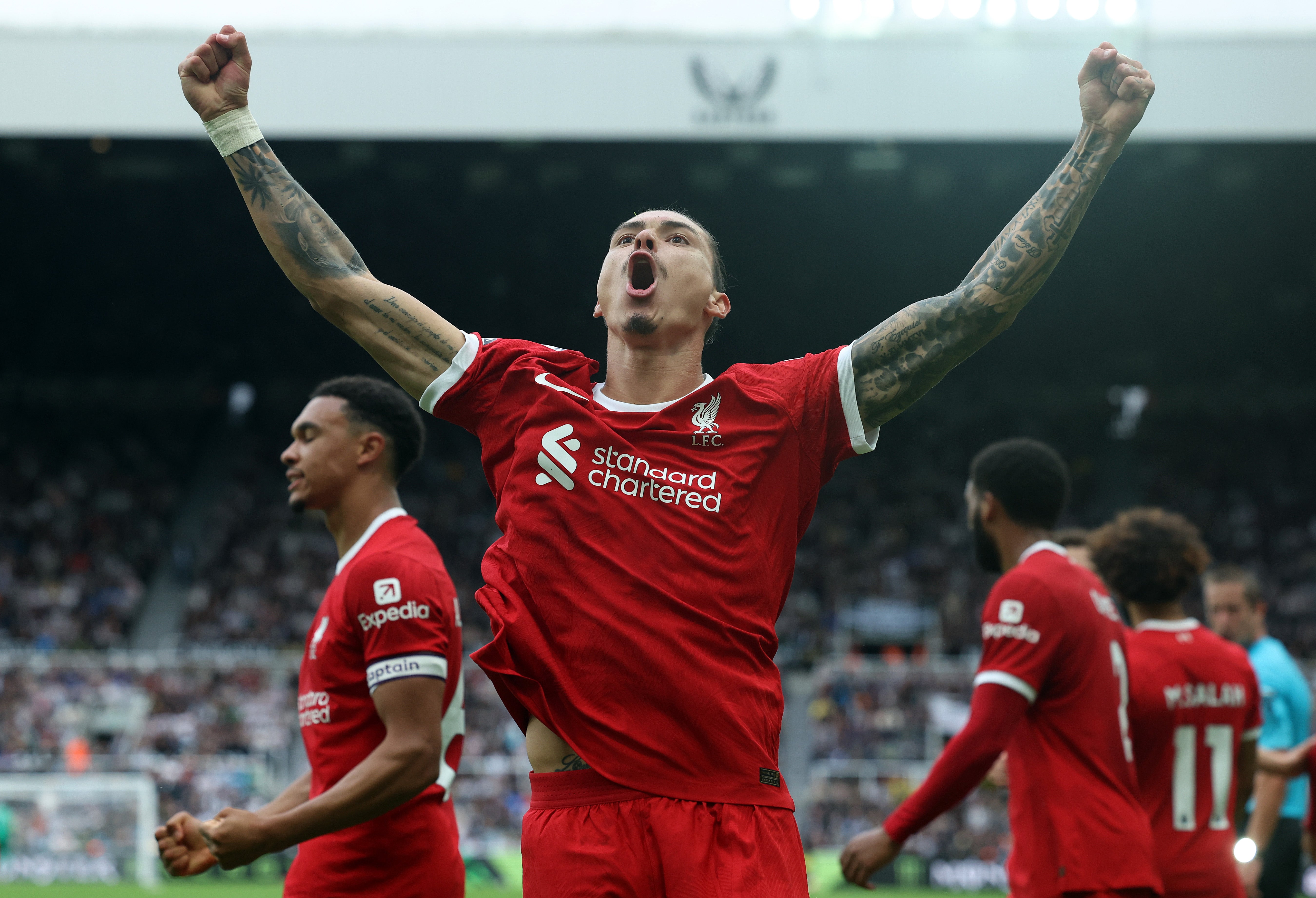 Barely more than a year ago - a mere 481 days back - Liverpool were lining up for a Champions League final, their third in five seasons. They were defeated by Real Madrid, but Jurgen Klopp's side were comfortably among Europe's top clubs and, until the final weeks of that season, were still on course to win a quadruple.
Fast forward those 481 days and the Reds instead are lining up at the Raiffeisen Arena, a brand new stadium in Linz, Austria, where in opponents LASK's most recent home fixture, a total of 10,000 fans were in attendance. It does hold more - a capacity crowd of 19,000 turned up for the derby a month prior - but that's still a far cry from the 75,000 at the Stade de France in May 2022, or the regular 50,000 in attendance at a mid-expansion Anfield.
Crowd figures are a million miles away from the full story, but they do underline how fast Liverpool fell last term - and how much of a big fish they are in the pond of the Europa League this season.
Pointlessly early though it is for tables, Klopp's team were briefly top of the Premier League last weekend. They are unbeaten through five games, despite uneven early performances, and appear to be striking a balance now with an altered attack and a totally new-look midfield.
They are, by a distance, the favourites to win the Europa League.
And it's not hard to understand why, even factoring in last year's underperformance: summer expenditure, a manager and many players who have won major trophies, seasoned internationals and captains throughout the team.
Liverpool, to be blunt, should go far in a competition where the biggest names include Ajax - who they beat twice in the Champions League last season - Bayer Leverkusen, now looking impressively led by Xabi Alonso but without a trophy of note since 1993, and AS Roma, who have proven adept as second-tier talent in European cups of late but are clearly not of Champions League calibre, finishing no higher than fifth in Serie A for half a decade.
And yet, it can be noted that the so-called biggest clubs can take their eyes off the prize when it is not the very biggest one they are used to.
The Europa League of late - and the Europa Conference League in its short history too - has proven an opportunity for teams who do not habitually challenge for major honours to reach semis and finals, historic occasions for their supporters and genuine chances to dream of glory for players and coaches alike.
Rangers, Eintracht Frankfurt, West Ham United, Fiorentina, Villarreal: all have reached a major European final in the past three years; none had been in one for well over a decade prior. Several decades, in some cases.
So what is to stop those who do not have history on their side going the distance this time around? Especially when, according to most bookmakers at present, the second favourites for the Europa League this season happen to be another Premier League team: Brighton and Hove Albion.
The Seagulls are set for a first-ever European campaign this term, barely a dozen years after they last competed in the EFL Trophy - a very different fourth competition to one they'll be partaking in this year. But Roberto De Zerbi's team look magnificently equipped for European football: their style of play, their patience in possession, their squad depth - particularly in attack - and, very clearly, their overall level of ability.
Perhaps this talented team cannot quite compete with the Premier League's absolute best over 38 games, but as a cup side?
They have already shown they hold no fear of top teams in one-off matches, dispatching both Newcastle United and Manchester United in back-to-back fixtures either side of the international break. Over two legs, they'll be very difficult to stop, if the squad get to grips with the more relentless nature of midweek-to-weekend action.
But one team they have lost to this term is one who triumphed in Europe last season, in West Ham. David Moyes will have no real reason to fear finishing outside the top two in their initial group and into the knockouts, as they discovered last season, anything can happen.
For those two clubs, this campaign is perhaps an even more rare chance simply because Chelsea and Tottenham in particular were so bad last year that they earned no European action at all; they'll improve this year and Newcastle aren't going anywhere. Indeed, it could be argued Newcastle - or Man United - might also end up being Premier League candidates to win the Europa League if they don't quite reach the standards required in the Champions League group phase, dropping down in the new year with a third-place finish.
Also flying the flag for British football will be Rangers (Europa) and Aberdeen (Conference), though early season form doesn't exactly paint a picture of in-form challengers for the latter stages.
In Europe's third competition, Aston Villa do bear watching though. A storied club, they are quietly but very definitely improving and progressing, backed by deep pockets, strong summer signings and a manager who has a history of navigating two-legged ties in Europe, despite a less-than-stellar away record.
Though unlikely to play out exactly that way - form, fortune, luck of the draw and good old fashioned ineptitude can all play a part in the wrong way for even the best teams - there's a case to be made that Premier League clubs could end up winning all three Uefa competitions this season.
That in itself lends weight to a complex conversation: not just the current depth of the English league's top end, but also the unevenly weighted distribution of football's finances and how over time that lends to a smaller circle of challengers.
But for fans now entering these competitions and the teams starting their journeys in Austria, in Poland, or even on home soil against Greece's finest, that isn't the focus.
Only the prospect of overseas adventure, of new adversaries and potential heroes carry any meaning or matter. In May, and in Dublin and Athens, the prospect of silverware and memories to last a lifetime await.
Join our commenting forum
Join thought-provoking conversations, follow other Independent readers and see their replies