Super League a necessity but members will have the final word, says Barcelona chief Joan Laporta
The Barcelona president insists that the Super League proposals are still in place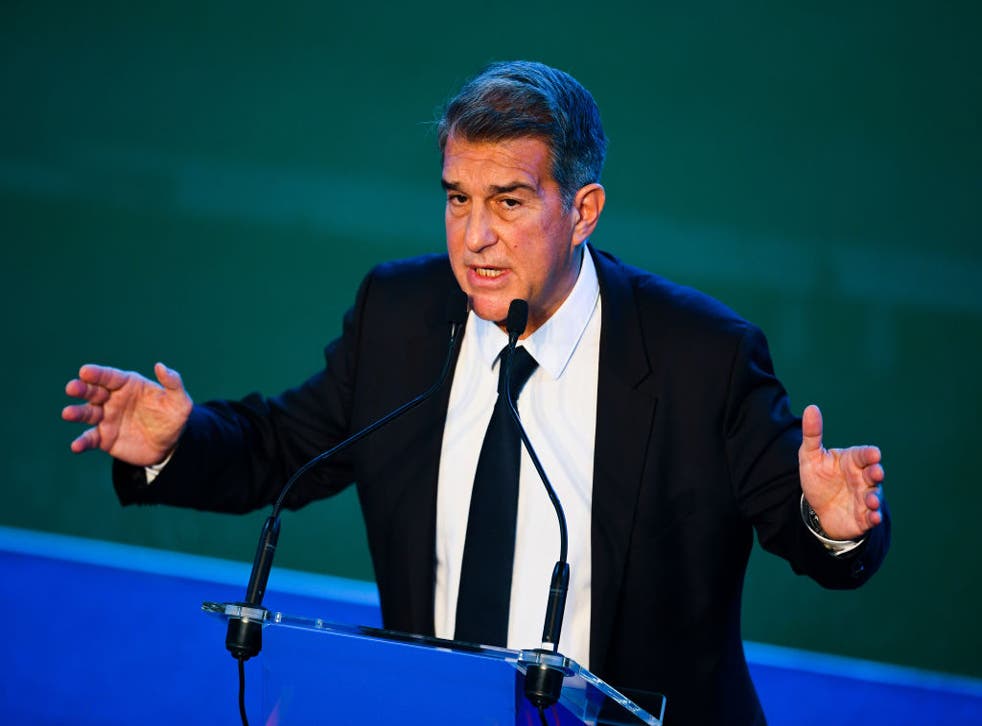 Barcelona's president says that the European Super League proposals remain on the table as a viable option, but that the club members will ultimately choose whether or not to enter the newly formed competition.
A chaotic few days saw the breakaway competition come into being and fall apart at the seams within 48 hours, with all six English clubs announcing their withdrawal by Tuesday evening.
However, Real Madrid and Barcelona - the two Champions League clubs thought to be most in need of a financial boost - remain, at present, committed to their original course of action.
Joan Laporta says reform and increased income remains necessary, and that the top clubs must be able to dictate the terms they require for the funds which they receive, and which are trickled down into the remaining football structure.
"It's absolutely necessary that the big clubs give our opinion with respect to the distribution of economic wealth," he said to TV3. "The big clubs contribute a lot and we must participate in the distribution.
"We have a prudent position. It's a necessity, but the final word will come from the members.
"We are part of the national leagues and we'll speak with Uefa."
On the Super League itself, Laporta's comments were somewhat at odds with the known intentions of the competition, which gave the 15 founders - three of which hadn't yet been decided - a permanent place.
Instead, he suggested "sporting merits" were at the heart of what was required - but financial gains were just as important, due to the vast salary bills the top clubs have.
"It should be an attractive competition, based on sporting merits. We are open to a dialogue with Uefa and I believe there will be an agreement. We need more resources to make this an event.
"There are pressures on some clubs but the proposal still exists. The investments are very important because salaries are very high and all of this has to be taken into account as well as the sporting merits."
Join our new commenting forum
Join thought-provoking conversations, follow other Independent readers and see their replies