Newly crowned Swedish champions AIK offer supporters lifetime season-ticket worth £16,300
The club has now released a new 'infinity card' which will be valid as long as its holder lives – so long as they can drum up the not insignificant fee to purchase it in the first place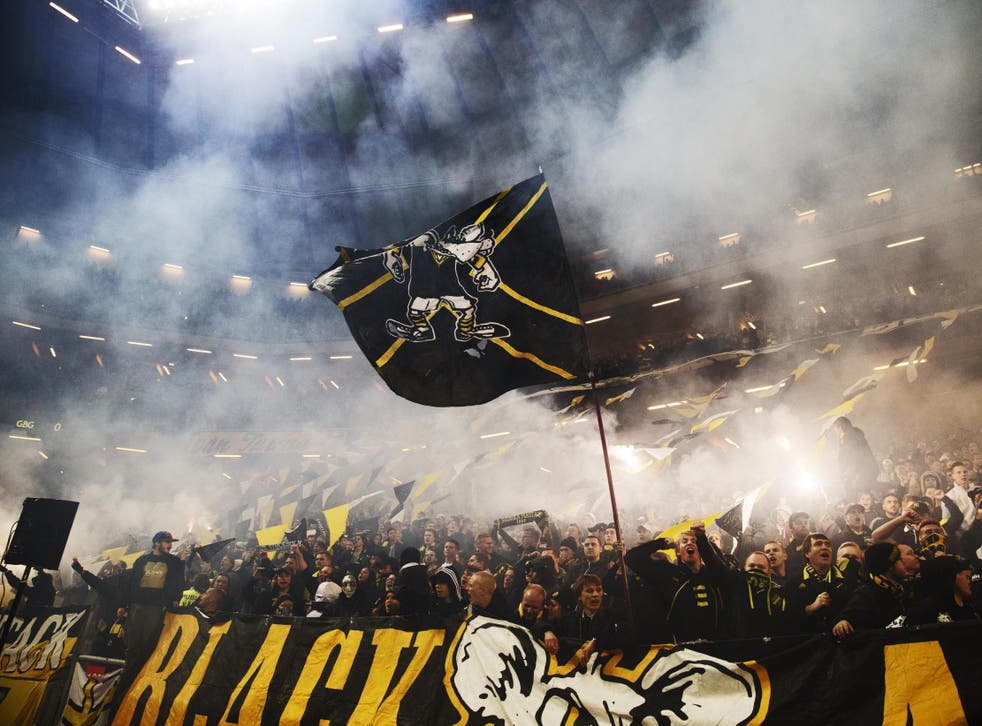 The newly crowned Swedish champions AIK are selling a lifelong season-ticket worth more than £16,000 ahead of next year's campaign.
AIK sealed the Allsvenskan title earlier this month, prompting a lively pitch invasion complete with flares in celebration of their first league triumph for nine years.
And ahead of the new season starting next April, the club has now released a new 'infinity card' which will be valid as long as its holder lives – so long as they can drum up the not insignificant fee to purchase it in the first place.
The price for a permanent seat at the Stockholm club's Friends Arena is 189,100 krona (£16,300), a symbolic reference to their founding year, 1891.
"We're proud to welcome people of all ages, occupations and backgrounds to our stands," AIK said in a statement.
"As a celebration to this commitment, we've created the Infinity card. Even though it might not be a bestseller, it's an important reminder that AIK is always there for you, no matter what."
Best free agents your team could sign for nothing in 2019

Show all 30
AIK are not the first club to make such an offer. Portsmouth offered lifelong season-tickets during the 2001/02 season, which were taken up by around 100 supporters, although they later asked those fans to voluntarily relinquish the tickets when the club hit financial difficulties.
Around a dozen Port Vale fans took a similar offer in 2005, paying up to £8,000 for lifetime entry to Vale Park, but the plug was pulled on the deal after the club went into administration.
Last year Hertha Berlin offered a lifelong season-ticket to one fan on the condition that they got it tattooed on their arm. Ilja Pankow won the competition and now has a scannable bar code inked inside an elaborate sketch professing his love for Hertha.
Register for free to continue reading
Registration is a free and easy way to support our truly independent journalism
By registering, you will also enjoy limited access to Premium articles, exclusive newsletters, commenting, and virtual events with our leading journalists
Already have an account? sign in
Register for free to continue reading
Registration is a free and easy way to support our truly independent journalism
By registering, you will also enjoy limited access to Premium articles, exclusive newsletters, commenting, and virtual events with our leading journalists
Already have an account? sign in
Join our new commenting forum
Join thought-provoking conversations, follow other Independent readers and see their replies