The continental revolutionist with no European trophy: Why Arsene Wenger is desperate to banish ironic contradiction
Arsenal welcome Atletico to the Emirates on Thursday for Wenger's final European home game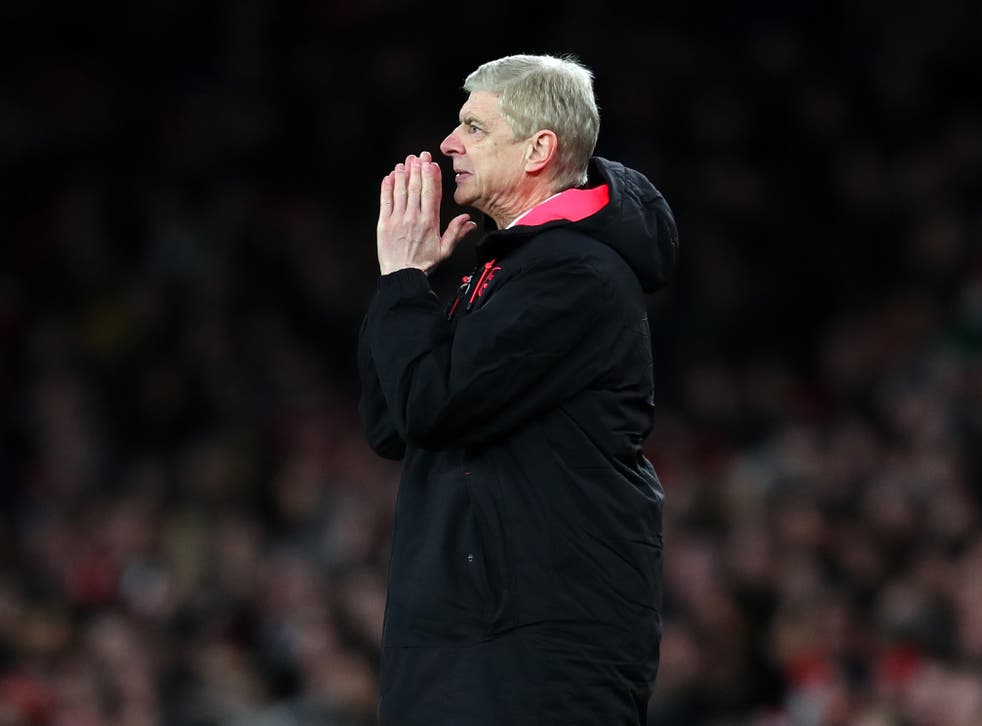 Now that it comes to the end, these types of discussions are really starting. Arsene Wenger was naturally asked about great European nights with Arsenal, ahead of what will be one of his last.
"I played over 200 games in Europe, so it's very difficult to single one out," the French legend said on the eve of the Europa League semi-final first leg with Atletico Madrid. "Maybe the game [in 2006] where we knocked Real Madrid out when they had that great team with Ronaldo, [Zinedine] Zidane, [David] Beckham, [Luis] Figo, and we had a very young team and didn't concede a goal against them.
"We knocked Juventus and Madrid out that season, and then lost with 10 men in the final in an unfortunate way. Apart from that, I had no real time to look back. I look forward, and forward is tomorrow."
Arsenal candidates to replace Arsene Wenger

Show all 11
Thursday may also deepen his place in history, and his legacy. Because, for all the talk of the past, not one of those 200-plus games contains a victorious European final. It has always been one of the ironic contradictions to Wenger's career. He has been one of the great cosmopolitans, responsible for pushing the Premier League into a new outward-looking modern era… but never once won a single continental trophy.
He has in fact lost the finals of each of Uefa's competitions, going right back to the 1992 Cup Winners Cup with AS Monaco.
That is why this isn't one long goodbye, but instead some serious business to be done in the short term. It may well be Wenger's most important game since the 2014 FA Cup final, and maybe the second most important since that lost 2006 Champions League final.
It could do so much, change so much, even though there's no changing the decisions made. It has changed the feeling around the Emirates, though. There is now such a complete emotional surge for the perfect send-off.
Wenger himself admitted on the eve of this first leg - his last European home match with Arsenal - that it would be an anti-climax to not now go and win the Europa League.
"It would really feel like an anti-climax of course," Wenger said. "That's why we want to give our absolute all to have a chance of going to the final." Emotion is also now such a big part of preventing an anti-climax, so much more than usual.
Those who know Wenger say he was quite despondent on taking the decision to resign last week, and that is entirely understandable because this is a man whose entire life - and especially all of the time since 2003-04 - has been devoted to seeing through an idea; to claiming the ultimate vindication.
That could be heard when he came out with words like the following: "My biggest satisfaction would be to be successful together with the group of players that I have. I've seen them behave the whole season and they deserve it… I think it will be surreal for me when I don't work."
It was precisely because there is currently something to work so hard for, however, that no despondency could be seen in his demeanour. He still has that business to be getting on with. He still has work to do.
"I do my job, keep my routine and focus on what I have to do every day. I prepare for well for the game… at the moment I work like ever."
It is not quite work like ever for the players, though, since they are now in such a different situation. It is a situation that had been talked of for so long but never came, with that in itself making its eventual announcement so sudden; so jarring.
There is the possibility that could create a pressure on them, but maybe that's what's required.
One of the problems with Arsenal for the past few years has been a stagnant flatness - and often in games of the highest stature - but there should be none of that now. There should only be fire, and that against the side that is often the most fired up in Europe under Diego Simeone.
The drawing of Atletico is hardly a plus, given their quality, and seems to reflect football's propensity for denying what feels narratively right. Except it can also work both ways, and may have a lot of plus points.
Atletico's very status, as two-time Champions League finalists in the last four years, will make it a greater occasion; one more befitting the situation. To beat them would also only add to the beauty.
"It is a Champions League night of course," Wenger said. "It is a double level - first of all because a Champions league position is at stake, more for us than them; and secondly because the two teams are two clubs who are used to playing in the Champions League, so that is why I believe it is a Champions League night."
It is also his last European home night with Arsenal. There's never been a better time to offer a performance that will fire discussion for the ages, and maybe set up a send-off for the ages.
Register for free to continue reading
Registration is a free and easy way to support our truly independent journalism
By registering, you will also enjoy limited access to Premium articles, exclusive newsletters, commenting, and virtual events with our leading journalists
Already have an account? sign in
Register for free to continue reading
Registration is a free and easy way to support our truly independent journalism
By registering, you will also enjoy limited access to Premium articles, exclusive newsletters, commenting, and virtual events with our leading journalists
Already have an account? sign in
Join our new commenting forum
Join thought-provoking conversations, follow other Independent readers and see their replies