Bayern Munich 'training camp' to supply refugees with food, footballs and German lessons
The club wants to give 'financial, material and practical assistance'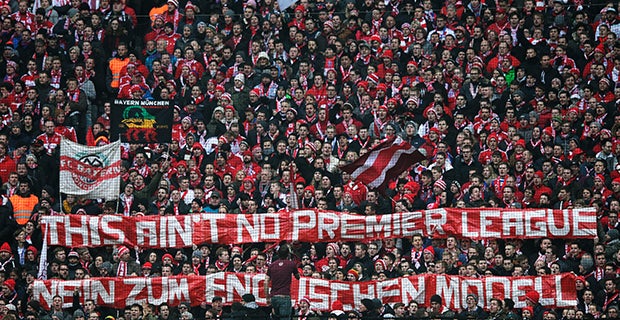 Bayern Munich is planning to set up a 'training camp' for refugees, the club has announced today.
The camp will, however, do much more than just teach football skills to those fleeing war-torn countries.
Bayern, in conjunction with city and state authorities, intends to provide "financial, material and practical assistance" to those seeking shelter in Germany.
Champions League draw in full
Show all 32
In practise, this will mean supplying refugees with food, enrolling them in German language classes and donating football equipment.
Die Bayern will additionally give €1m (around £735,000) raised from a friendly match to refugee integration projects.
What's more, at the club's next home game against FC Augsburg, players will enter holding the hands of one German child and one refugee, to symbolise the nationwide integration that the club hopes to encourage.
"Bayern sees it as its social responsibility to help refugees, needy children, women and men, and to accompany them in Germany," said chairman Karl-Heinz Rummenigge in a statement on the club's website.
The announcement comes after Bundesliga supporters showed solidarity with the thousands of fleeing migrants.
Banners declaring 'welcome refugees' were seen at football grounds across the country, while title challengers Borussia Dortmund invited 220 migrants to watch a Europa League match last week.
Germany has accepted more asylum applications than any other country in Europe and expects to receive a total of 800,000 refugees this year, four times as many as in 2014.
The Independent has launched a new football app! Live scores, in-game stats, breaking news, videos and push notifications are just some of the many features. Use the links below to download and get more from Indy Football...
iPhone
http://ind.pn/iphonefootball
iPad
http://ind.pn/ipadfootball
Join our commenting forum
Join thought-provoking conversations, follow other Independent readers and see their replies