15,000 Borussia Dortmund fans boycott game with Augsburg in protest over TV match scheduling
Monday night football has been introduced this season in Germany
Jack Austin
Monday 26 February 2018 16:28 Comments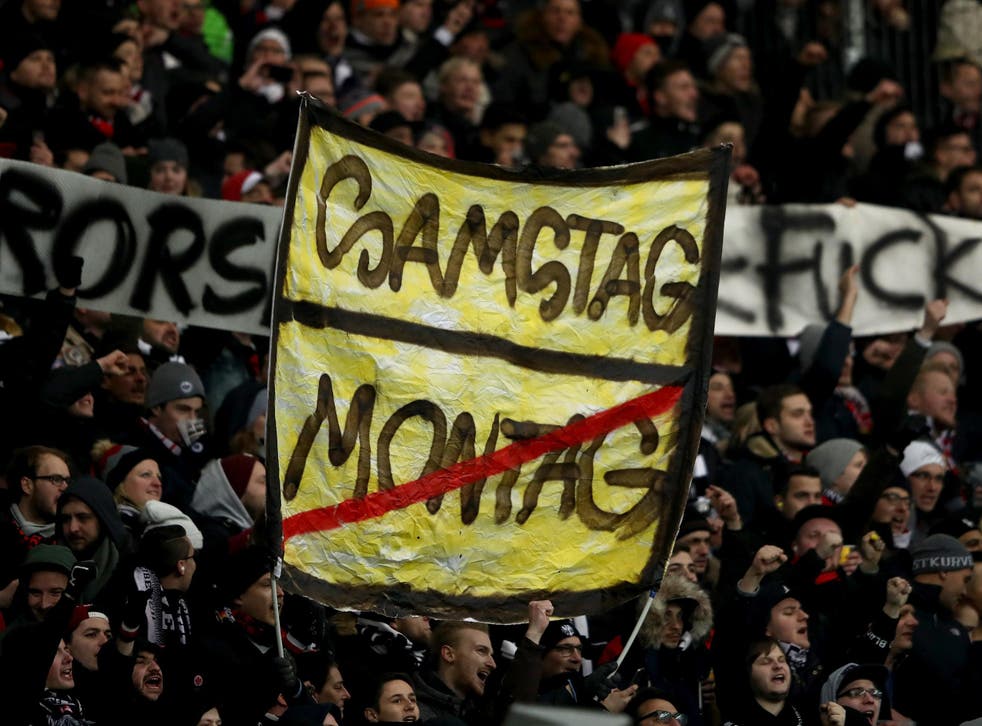 Borussia Dortmund fans are preparing to boycott the club's game with Augsburg on Monday night in a protest against the scheduling of Bundesliga games.
The protest, which is more than 350 of Dortmund's individual fan groups have committed to taking part in, is against the scheduling of Monday night games for television.
New kick-off times have been experimented with this season after the Bundesliga agreed a new TV contract, but they have been poorly received by fans so far.
The Westfalenstadion is expected to have only 65,000 of the 81,000-capacity filled, and there are some fears that Dortmund's famous 'Yellow Wall' will look near empty.
Last week saw the first of six Monday night games introduced for this year but protests in Frankfurt ahead of the Eintracht vs RB Leipzig game disrupted the start of the match.
The German FA insisted that the new schedule has been introduced to help the sides competing in the Europa League, rather than for any commercial benefits.
"We want to show what happens when fans lose their appetite or simply cannot attend the games due to time constraints," Andreas Assmann, chairman of the fan group, told local station Radio 91.2.
"[It's] how the Westfalenstadion or the away support would look like in the future.
"We are directing the message not only to the German FA and the German Football League but also to the clubs, who were very keen to have those Monday fixtures in order to raise TV revenue."
Register for free to continue reading
Registration is a free and easy way to support our truly independent journalism
By registering, you will also enjoy limited access to Premium articles, exclusive newsletters, commenting, and virtual events with our leading journalists
Already have an account? sign in
Join our new commenting forum
Join thought-provoking conversations, follow other Independent readers and see their replies