Champions League 2015: It's a scandal how we've thrown away what made British sides great, says Danny Higginbotham
DANNY HIGGINBOTHAM: The loss of qualities of rigorous defending has a substantial amount to do with it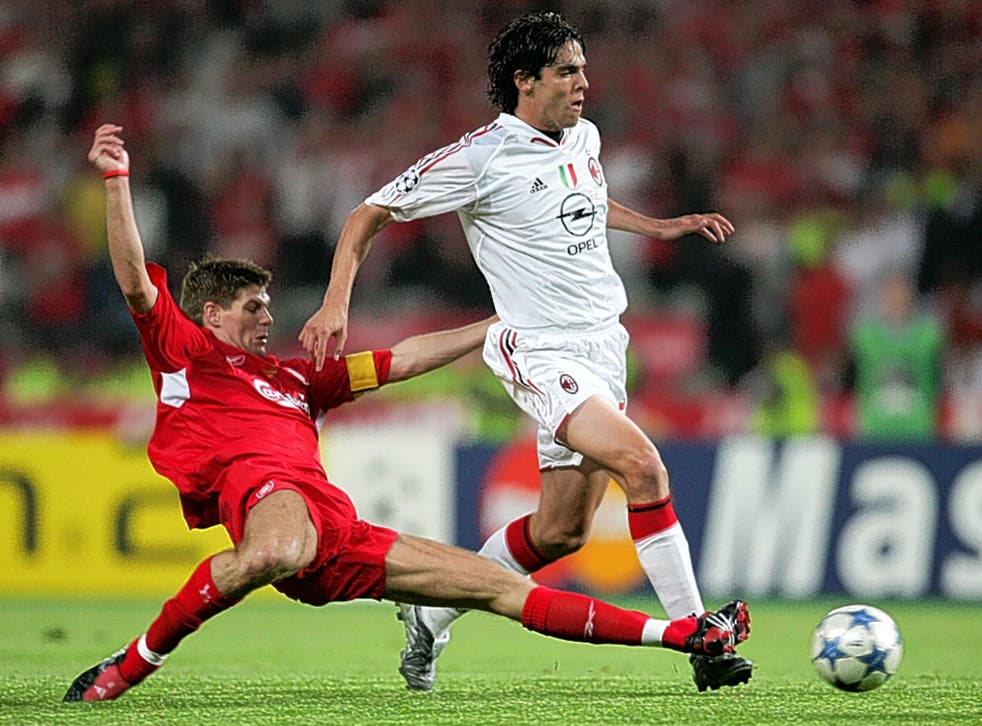 I don't think I've known a problem where the answer stares us in the face quite so much. There's been so much talk again this week about the problems English sides are having in the Champions League – why the multi-million pound ranks of Chelsea and Arsenal find themselves losing to Porto and Olympiakos – when the weakness is right there in front of us.
One of the popular reasons people are reaching for is that the Premier League is very tough and it's too much to juggle that with the Champions League. A "rat race" was what Louis van Gaal called it on Wednesday night. Well, with the greatest respect, that argument is rubbish.
Who was complaining about the rigours of the Premier League when English sides were dominating in Europe: winning it in 1999, 2005, 2008 and 2012 and making the final five times in eight years? Please don't try to tell me the Premier League wasn't rigorous then.
Borussia M'gladbach vs Manchester City player ratings

Show all 11
The reason our clubs are struggling is that we have forgotten the core principle of our game: that identifying factor which we always knew would give us an edge on other countries. It is the spirit to persevere and go again, introduced into players through our youth systems down the years. It was a huge part of my football education.
When you went a goal behind, you were trained to be a leader on the pitch or to pick up those who were not. It might not be a technical component – like controlling a ball, or releasing it within three seconds – but I'm staggered by the way the mentality doesn't seem to count for much now.
That mindset paid huge dividends when put to work on the European stage and it was more instrumental than any other factor in securing the biggest club prize of all for our teams.
The evidence of that is written across the legend of Istanbul, where Liverpool came from 3-0 down to win in 2005 against Milan. And the legend of the Nou Camp, where Manchester United's own extraordinary comeback happened six years earlier. We seem to have forgotten all that, though. We are taking the foreign approach to football – building teams around foreign players with their technical component – and forgetting what once set us apart.
Let's root this argument in numbers, by looking at how able our clubs are to come from behind now, compared with back then. In the 38 Champions League games our sides have played since the start of last season up to and including this week, they have gone behind 19 times and gone on to lose no fewer than 12 of those fixtures. Across the course of the four seasons the Champions League was been brought back to England by Manchester United (twice), Liverpool and Chelsea – 1999, 2005, 2008 and 2012 – our clubs went behind 14 times and lost only twice. Astonishing. They never knew when they were beaten.
The loss of qualities of rigorous defending – part of the British mentality – has a substantial amount to do with it. In those 38 games from the start of last season to this week, English teams have kept only seven clean sheets – something that Sir Alex Ferguson, for one, always attached huge significance to when he took a side on to the Continent. In the 50 games from those four triumphant seasons from English sides, they kept 22 clean sheets. There's a huge change there.
I think the numerical components of British players – delivering this mentality – is significant, too. When United beat Bayern Munich in the Nou Camp, six of their starting line-up were British, with Teddy Sheringham coming on from the bench. Paul Scholes and Roy Keane – archetypal British players – were suspended.
Liverpool had Steven Gerrard, Jamie Carragher and Steve Finnan in Istanbul, with Gerrard's part that night representing arguably the biggest individual contribution by one player in any European final.
United had six British players in the Wembley final of 2008. Chelsea had four in 2012 in Munich, with John Terry suspended. In four of those five finals, we saw British teams come from behind to win the game.
Now compare this season's 24 Champions League games for British sides. Only 11 British players have started in total.
We are all hearing that the Premier League teams and the Premier League itself are not so good but how can that argument possibly stack up when you look at Manchester City? You have to say, don't you, that their squad, man-for-man, is as good as any of those four British sides who won the Champions League.
The problem we have is that we are trying to play continental sides at their own game. How disastrous to throw away the mentality we had about never knowing when we were beaten. We are losing what once gave us the edge – top quality in-game management, an ability to defend for your life and put your neck on the line. Good defending doesn't seem to be assigned the same value. Spirit is less significant. I think there is something desperate about that. Tragic is not too strong a word.
I have nothing whatsoever against developing the technical component of our game and becoming better ball-players in this country. But by throwing everything in in this new direction and forgetting what once made us great, we are overlooking one important fact: the Germans, Spaniards and Italians have a 20- or 30-year head start on us. We are trying to play them at their game, forgetting our own. We are therefore destined to be a poor man's Spain, Germany or Italy. And they are not so far behind on what makes us great, either. Let me show you the Bundesliga some time. I've seen a lot of that division in my broadcasting work and I can tell you, it's intense 100mph stuff there, too.
We are spending all the money that is flooding into the game to equip even the more modest Premier League sides with the best technicians to be found in continental Europe and beyond, while forgetting our own identity.
The only consolation is that British players will still shine through and perhaps persuade our leading sides of their madness. Who excelled in Europe this week? Joe Hart and Chris Smalling: British players who have worked their way up through this country's system – the hard way – and know all about the vital importance of not letting a game go.
Register for free to continue reading
Registration is a free and easy way to support our truly independent journalism
By registering, you will also enjoy limited access to Premium articles, exclusive newsletters, commenting, and virtual events with our leading journalists
Already have an account? sign in
Register for free to continue reading
Registration is a free and easy way to support our truly independent journalism
By registering, you will also enjoy limited access to Premium articles, exclusive newsletters, commenting, and virtual events with our leading journalists
Already have an account? sign in
Join our new commenting forum
Join thought-provoking conversations, follow other Independent readers and see their replies