As it happened
ended
1523623195
Champions League draw LIVE: Liverpool, Real Madrid, Bayern Munich and Roma learn semi-final fate
Follow live coverage of the draw from Nyon, Switzerland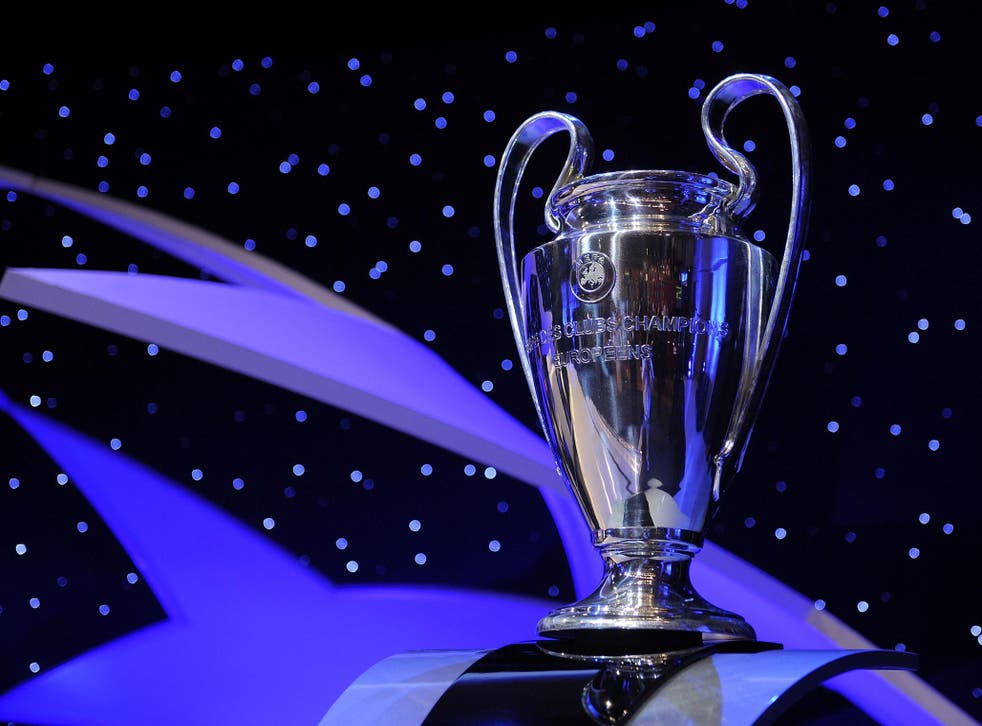 The Champions League returned this week with the conclusion of four quarter-final ties – and delivered some of the best games in the history of the competition.
Liverpool booked their spot in the last four with a superb 2-1 win over Manchester City that saw them progress 5-2 on aggregate. It is the first time the Reds have reached the semi-final stage since the 2007/08 season.
On the same night Roma stunned Barcelona, pulling off a sensational second leg comeback that saw them win 3-0 at the Stadio Olimpico, meaning they progressed on away goals.
A day later and Juventus almost managed a similar feat against Real Madrid. 3-0 down after the first-leg, they led 3-0 at the Santiago Bernabéu, only for a last-minute Cristiano Ronaldo penalty to send them crashing out.
And then there's Bayern Munich, who have somewhat flown under the radar so far. They beat Sevilla 2-1 on aggregate just a few days after wrapping up the Bundesliga title.
Follow live coverage of the draw below.
Please allow a moment for the live blog to load.
1523607603
Welcome to our live coverage of today's Champions League draw from Switzerland!
Liverpool, Real Madrid, Roma and Bayern Munich are all in the hat. Who are the Reds going to get?
Vithushan Ehantharajah
13 April 2018 09:20
1523608760
The Europa League semi-final draw also takes place this morning, an hour before the Champions League draw.
Arsenal will of course learn their fate, with Atletico Madrid, Marseille and Red Bull Salzburg also in the hat.
Vithushan Ehantharajah
13 April 2018 09:39
1523612779
When will the Champions League ties be played?
The first-legs of the semi-finals will take place on Tuesday 24 April and Wednesday 25 April.
The all-important second-legs will take place a week later, on Tuesday 1 May and Wednesday 2 May.
Whoever comes out of the hat first plays the first leg at home.
Vithushan Ehantharajah
13 April 2018 10:46
1523614272
Arsenal vs Atletico Madrid
Jack de Menezes
13 April 2018 11:11
1523614484
It's pretty much the worst draw Arsenal could have faced, as they are paired against the side that is ranked third in the Uefa club rankings behind only Real Madrid and Bayern Munich.
Jack de Menezes
13 April 2018 11:14
1523615246
Arsenal have never played Atletico in a competitive fixture, but the two sides did meet in the 2009 Emirates Cup in a pre-season clash in which the Guners prevailed 2-1 thanks two a double from Andrey Arshavin. Of course, a lot of time has passed since then...
Jack de Menezes
13 April 2018 11:27
Join our new commenting forum
Join thought-provoking conversations, follow other Independent readers and see their replies