Real Madrid's 'B' team double life shows the rich are only getting richer - but is it sustainable?
Zinedine Zidane has taken to playing separate teams in away trips in recent weeks, splitting his squad but also public opinion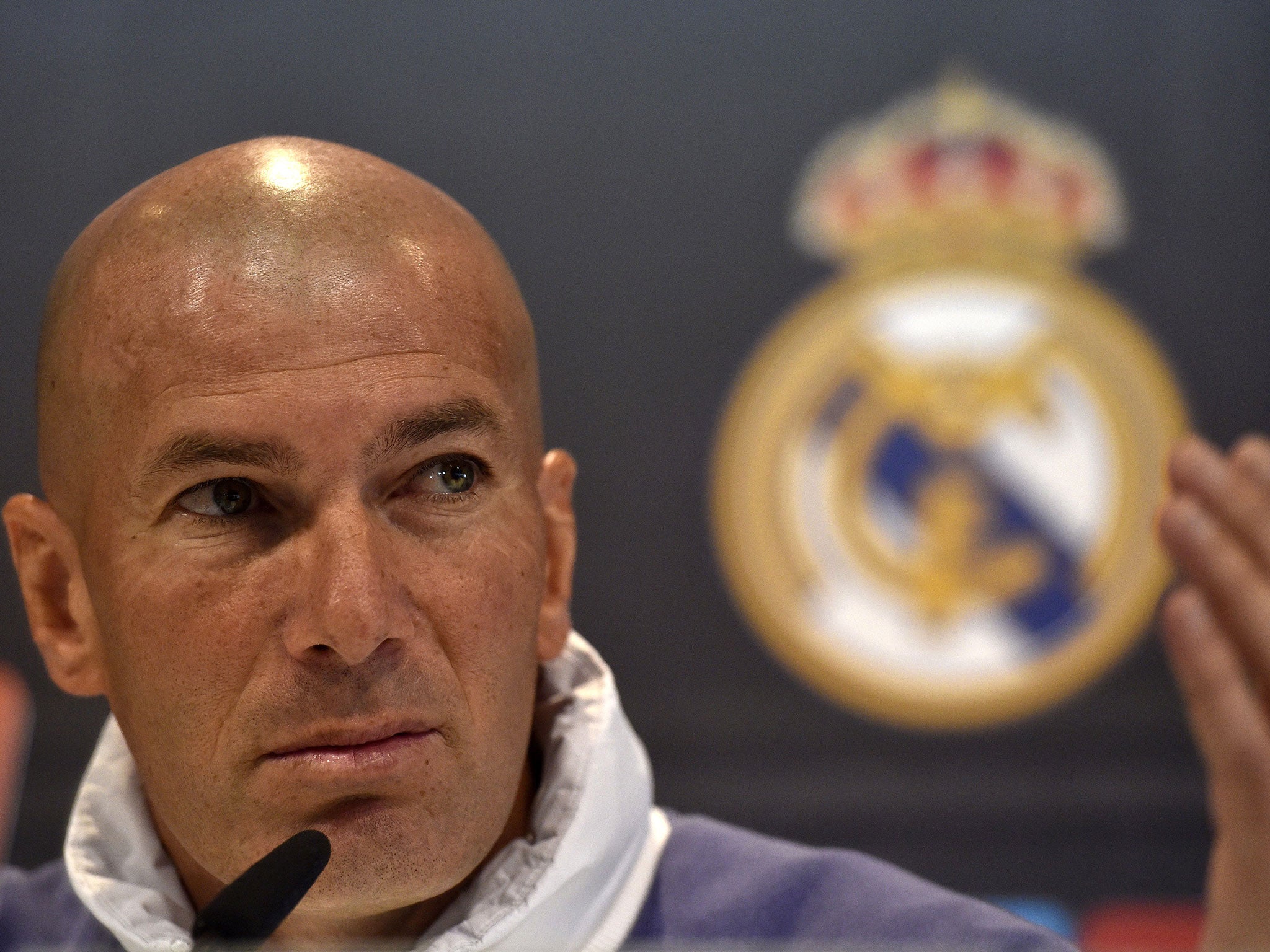 Real Madrid have always bought big and they've always had the money to do so. Perhaps now, however, they're buying better than ever.
The Bernabeu club already develops more players for Europe's top leagues than almost any other club, producing fine footballers from their academy whose sales fund the purchases of the next batch of talent.
And such has been the success in building a squad at Madrid, that their second-string XI is being trusted to secure the La Liga title while their best players are being rested in the pursuit of Champions League glory.
For the fourth consecutive away game, Zinedine Zidane played a 'B' team at the weekend. It was the ninth in a row that they have won and means they have a fresh team to face Atletico on Wednesday night.
Cristiano Ronaldo sat out his fifth La Liga road game of the last six - in fact, he once again didn't even travel - and Madrid were still not affected. They are still far, far too good.
"It's up there with the most complete squads we've had," said Sergio Ramos on Tuesday.
"The key to success is not only having eleven players competing, but the whole squad."
Real Madrid's greatest-ever XI
Show all 11
Depth may ultimately prove to be the difference in Spain's title race and it has been the story of the season.
Barcelona, unloading huge sums to reinforce their bench, have found their new arrivals short of the required level and are instead reduced themselves to flogging the 'MSN' until the end of the season. Sometimes that works, as you'd expect it to when you boast three of the world's best forwards, and Lionel Messi's late winner at the Bernabeu last month meant Real Madrid no longer had a comfortable buffer in their hunt for the league title. Drop points and they would feel the dancing breath of Barca's attacking trio on the back of their neck.
But not even that lead being slashed and Barcelona (temporarily) leapfrogging Madrid to the top of La Liga would change Zinedine Zidane's mind. Rotation - and extreme rotation, at that - was to be his way and it has proven successful, if not provoking some worrying questions.
For if Real Madrid can simply opt to leave out their first XI and see out the Liga title run-in with a bunch of back-ups, then what is to stop them doing it for longer periods? What is to stop them doing it for most of the season and preserving their stars (especially the frequently-injured ones, eh Gareth?) for the Champions League clashes that matter, rather than pesky trips to Galicia?
In a world where the rich are getting richer and the wealth gap is growing - not just in football, either - it isn't particularly heartening for fans of La Liga as a competition to see Madrid's stiffs (however brilliant, however high-profile) wrapping up a title with ease. The superclubs are pulling away from the rest.
Credit is, of course, due to Madrid for managing to assemble a balanced squad capable of such a feat. Role players like Alvaro Morata, Lucas Vazquez, Isco, Marco Asensio and James Rodriguez have all failed to top 1500 minutes in the league this season, but they've stayed fairly quiet, contributed when called upon and could soon have two more trophies to show for it.
It is a long way from the old two-tiered Zidanes y Pavones strategy of team-building but that is because the superclub age allows that. Why have top stars and rubbish back-ups when you can afford top stars and star back-ups? James Rodriguez, while still just 25, is hardly your usual plucky reserve player - he was once the third-most expensive transfer of all time.
With a third Champions League final in four seasons on the horizon, the strategy is obviously working for Madrid. Even a defeat to Atletico Madrid on Wednesday is likely to see them head to Cardiff dreaming of becoming the first team to retain the big-eared trophy since its rebranding.
How sustainable their approach is will be tested this summer, when James Rodriguez and Alvaro Morata walk out the door and Madrid are forced to replace them, blending new faces into the squad that won't be assured of playing time.
But they will be handsomely rewarded for those two sales. And possibly others too. In fact the incoming funds will easily top £100million and, topped up by Florentino Perez's generous hand, will replenish a squad in dire need of, erm, nothing really.
Richer clubs having superior squad depth is nothing new, but the 'A' team vs 'B' team discussion continuing in Madrid feels different.
In a league so dominated and - some would say - disrespected by its two biggest clubs, this foreshadows something that should be a concern. For now Madrid's focus is the Champions League. But it always will be.
How much of a focus it becomes for their playing resources will tell us much about the direction of European football in the superclub era - and whether everyone else should just go home and give up.
Join our commenting forum
Join thought-provoking conversations, follow other Independent readers and see their replies