Chelsea could miss out on Radamel Falcao after striker hints at interest in PSG move
Colombian international also expressed interest in a move to Italy a few days ago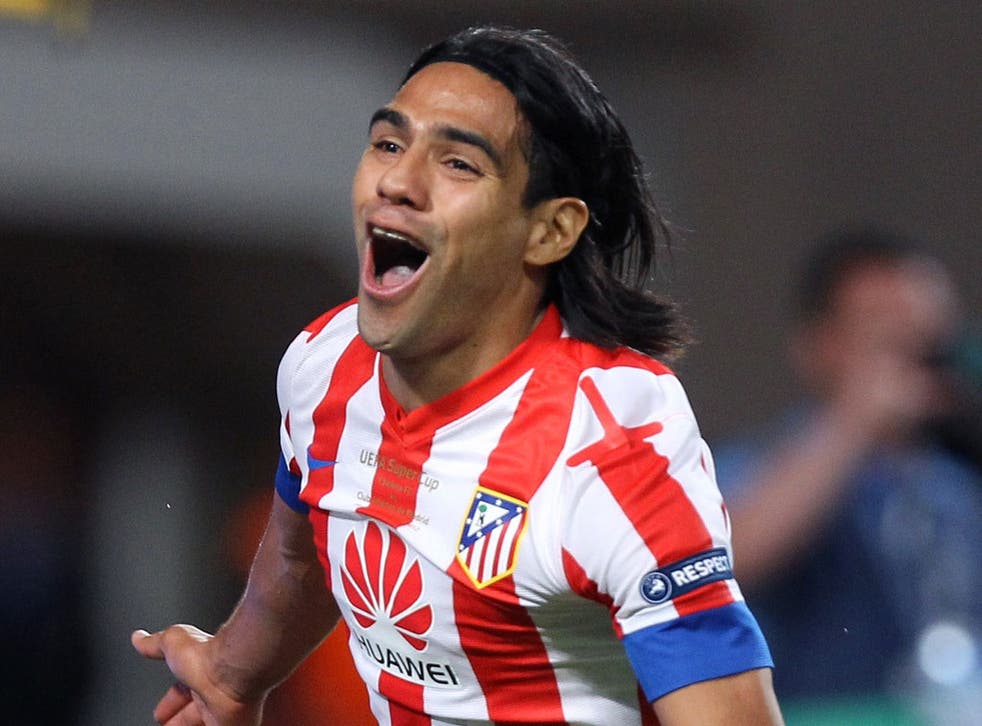 Atlético Madrid striker Radamel Falcao is keeping his options open after the Chelsea target hinted that he could be interested in joining Carlo Ancelotti at big-spending Paris Saint-Germain.
The Colombian international has once again been in fine form and has inspired Diego Simeone's side to second place in La Liga, scoring 18 goals in the process, to drive Atlético seven points clear of Jose Mourinho's Real Madrid.
The 26-year-old, who is also being courted by Manchester City and Real Madrid according to reports, expressed his interest in a move to Italy only a few days ago but is now also considering playing in Ligue 1.
"France is a marvellous country," he told Telefoot.
"I've been there before, and I love it. PSG have a very ambitious sporting project and they've invested a huge amount of money to construct a competitive team. That will need time, but that could come very quickly.
"It's not impossible that I could be meeting you [French journalists] very soon."
Falcao also spoke of his admiration for PSG talisman Zlatan Ibrahimovic.
"I've followed Zlatan's path. He's had an incredible career and he has succeeded in every league in which he has played. He is fantastic. He has scored a lot of goals.
"I like being able to compete with this kind of player. But my main objective is to excel and be even better every day."
PSG have already concluded the biggest business of this transfer window after completing the signing of former Manchester United target Lucas Moura from Sao Paulo in a €45million deal.
Falcao could become Ancelotti's latest signing after already spending over €100m on Ezequiel Lavezzi, Thiago Silva, Marco Verratti, Gregory van der Wiel and Ibrahimovic during the summer transfer window.
PSG have spent over €200m since they were taken over by the Qatar Investment Authority (QIA). The new owners immediately signalled their intentions to make the Parisian outfit a European giant by breaking the French transfer record with the €42m acquisition of Javier Pastore from Palermo.
Join our new commenting forum
Join thought-provoking conversations, follow other Independent readers and see their replies