Chris Smalling left embarrassed after Wolfsburg captain ignores handshake during Manchester United defeat
Smalling shook hands with Diego Benaglio before the match, but bizarrely went in for a second handshake and was left disappointed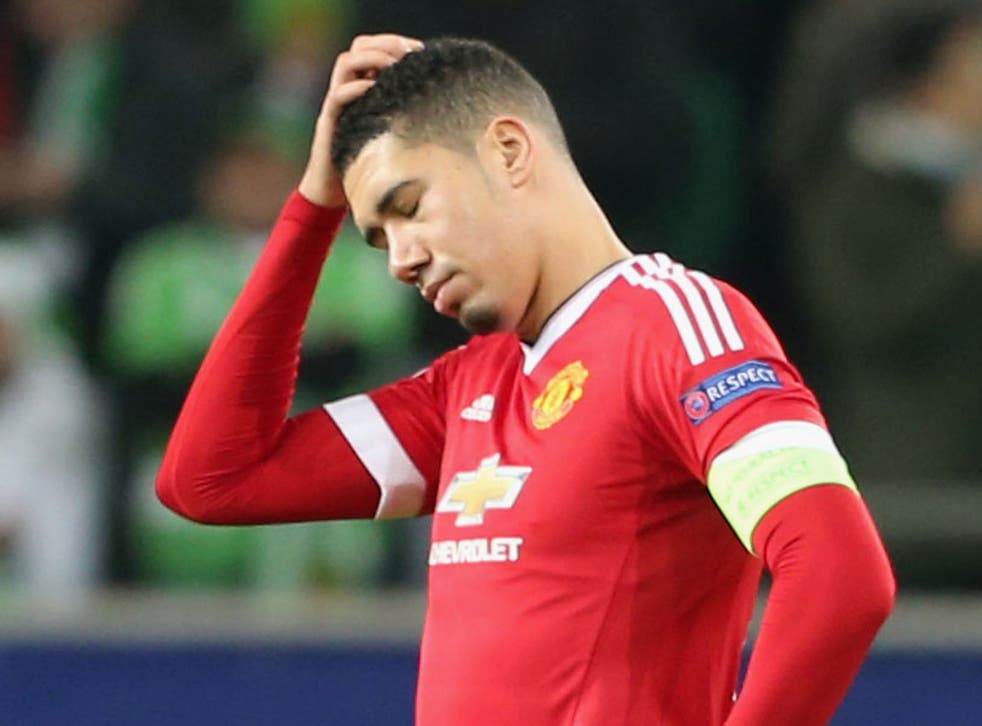 It was a bad night for Manchester United, but it was even worse for stand in captain Chris Smalling after the defender was blanked by his Wolfsburg counterpart at the pre-match handshake.
Smalling was deputising for the injured Wayne Rooney after the club captain was ruled out of the match with an ankle injury, and it's fair to say that the England international looked a little lost when he met with Wolfsburg skipper Diego Benaglio before kick-off.
Having shaken hands, before turning to the match officials to repeat the gesture, Smalling then bizarrely offered Benaglio a second handshake. The Switzerland international did not respond, and instead blanked him before running back to his goal to prepare for the match.
Watch the video below…
Chris Smalling going to have this on his mind for the rest of the night pic.twitter.com/Pu5YBqElvM
Maybe Smalling was just being nice, although there is an argument to say that the United defence were too nice throughout the match as they shipped three goals that resulted in their elimination from the Champions League.
Manchester United player ratings vs Wolfsburg

Show all 14
The comical yet embarrassing moment is yet another joke at Smalling's expense. The centre-back admitted earlier this season that he is slightly annoyed by his new nickname of 'Mike' Smalling, something that originated from a Van Gaal error in a press conference.
Join our new commenting forum
Join thought-provoking conversations, follow other Independent readers and see their replies